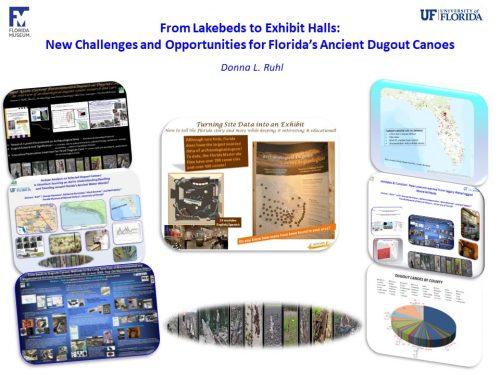 Join us at the Silver River Museum this weekend, February 15-16, 2020.
The Museum is hosting the 10th annual Knap-In festival, and celebrating the opening of their new exhibit: "Dugout Canoes: Paddling through the Americas."
Donna Ruhl, an expert on dugout canoes in Florida, and one of the developers of the exhibit, will be giving a special lecture at 2pm on Saturday as part of the festivities. Be sure to check it out!
More information on Silver River Knap-In
352-236-5401
Lecture:
From Lakebeds to Exhibit Halls: New Challenges and Opportunities for Florida's Ancient Dugout Canoes
Donna L. Ruhl
2pm Saturday Feb 15, 2020
Silver River Museum, Ocala, Florida