Post-docs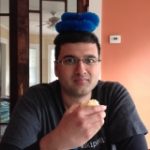 Dr. Gaurav Vaidya
Email: gaurav[at]ggvaidya.com

Gaurav is the guru driving the development of the Phyloreferencing project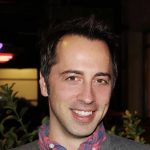 Dr. Grant Godden
Email: g0ddengr[at]ufl.edu

Grant contributes to the Phyloreferencing project by generating those important use cases that drive our development. Additionally, he is building a number of studies on the evolution of Campanulaceae.
---
Graduate Students
Cody Coyotee Howard
Email: cchoward[at]ufl.edu

Interested in the evolution of underground storage organs (i.e., bulbs, corms, tubers, rhizomes, etc.) with a particular focus on bulbs (e.g., onions). Along those lines, his dissertation is largely focused on the evolution and biogeography of Ledebouria (Asparagaceae) a bulbous plant related to the hyacinth that can be found throughout sub-Saharan Africa as well as Madagascar, Socotra, Yemen, India and Sri Lanka. Website

Prabha Amarasinghe
Email: pamarasinghe[at]ufl.edu
Prabha is working on the evolution and historical biogeography of Memecylon (Melastomataceae). She is also looking into niche shifts in Sri Lanka!  Website
Anna Becker
Email: Becker.a[at]ufl.edu
Anna is working on the evolution and phylogeography of Vaccinium lineages (Ericaceae) endemic to the South Pacific islands. She is also deeply involved in the Phyloreferencing project 
Shelby Krupar
Shelby will join the lab in August 2019 and will work on the evolution and conservation of south Florida bromeliads.
---
Undergraduate Students
Kevin Truong
Email: ktruong928[at]ufl.edu
Kevin is a Biology major and currently working with Cody on assessing the genome sizes and ploidal levels of Ledebouria (Asparagaceae).
Halle Marchese
Email: hmarchese[at]ufl.edu
Halle is working with Cody and helping to develop methods for microcomputed tomography (uCT scanning) of bulbous plants in order to study developmental and morphological differences. She is also using her interest in scientific writing to educate the public on the importance of bulbous plants as well as to promote their study.
Phuc Pham
Email: phucpham[at]ufl.edu
Phuc is majoring in biomedical engineering and he is working with Prabha getting flow cytometry data for Memecylon
---