This list is by no means comprehensive. Mostly it's fairly recent alum and those who've contacted Matt Gitzendanner and asked to be added. Want to be added to the list, or update your information? Contact Matt Gitzendanner.
---
Shichao Chen
Associate professor, Visiting scientist from Tongji University, China
Phylogeny on Angiosperm, Phylogeography and Population Genetics of Platycarya.
Phone: 352-222-2333
E-mail: scchen@tongji.edu.cn
Web page


---
Mike Chester
Genomics, chromosome evolution, repetitive DNA evolution and DNA recombination using tools such as fluorescence in situ hybridization, high-thoughput sequencing and bioinformatics.
Post-Doc in the Filatov lab in the Department of Plant Sciences at the University of Oxford
E-mail: michael.chester@plants.ox.ac.uk
---
Bryan Drew
Green plant character evolution; phylogenetics, biogeography, and evolution of the mint family
Assistant Professor, University of Nebraska Kearney
Web page
E-mail: drewbt@unk.edu

---
Nicolas Garcia
Laboratorio de Sistemática y Evolución de Plantas/Herbario EIF
Departamento de Silvicultura y Conservación de la Naturaleza
Facultad de Ciencias Forestales y de la Conservación de la Naturaleza
Universidad de Chile, Av. Santa Rosa 11315, Casilla 9206, La Pintana, Santiago, Chile
Email: nicogarciab@gmail.com

---
Lauren Gonzalez
---
Charlotte Germain-Aubrey
Project Management Officer at Convention on Biological Diversity
---

Ryan Folk
Assistant Professor, Mississippi State University
Email: ryanfolk@ufl.edu
---
Richie Hodel
Post-doc with Lacey Knowles at U Michigan
---
Johanna Jantzen
---
Ingrid Jordon-Thaden
Evolution of polyploidy and apomixis; phylogeny and phylogeography of polyploids; Tragopogon-Asteraceae and Draba-Brassicaceae
Research Associate
University of California Berkeley
University & Jepson Herbaria
1001 Valley Life Science Bldg.
Berkeley, CA 94720-2465
Phone: 510-552-3512
Fax: 510-643-5390
E-mail: ijordonthaden@berkeley.edu

---
Jacob Landis
Post-Doc at UC Riverside
E-mail: jacob.landis@ucr.edu

---
Maribeth Latvis
Assistant Professor at South Dakota State University
---
Mingwan Li
Phylogeny; conservation genetics
E-mail: limw3@mail2.sysu.edu.cn
---
Hanyang Lin
Visiting Ph.D. student from Zhejiang University, China
Plant systematics; Population genetics
E-mail: hylin@zju.edu.cn
---
Xiaoxian Liu
E-mail: xiaoxianliu@ufl.edu
---
Daniel Blaine Marchant
Post-doc at Stanford
---
Lucas Majure
Herbarium Curator at Florida Museum of Natural History
---
Anthony Melton
Post-Doctoral Research Associate for GEM3 and Sven Buerki, PhD
Boise State University
Web: anthonyemelton.com
---
Nic Miles
Post-Doc with Cellinese lab at UF
E-mail: nicmiles@ufl.edu
---
Iwan Molgo


---
Ryan Moraski
Systematics and evolution of Bromeliaceae, Biogeography, Phylogenomics
---
Andre Naranjo
Conservatory Curator, Florida International University
E-mail: anaranjo@fiu.edu
---
Adam Payton
Lab Tech with Stuart McDaniel
E-mail: acpayton@ufl.edu
---
Solon Pissis
Lecturer in Computer Science at Kings College London
E-mail: solon.pissis @ kcl.ac.uk
---
Brad Ruhfel
Collection Manager, Division of Vascular Plants, University of Michigan Herbarium
E-mail: ruhfel@umich.edu
---
Claudia Segovia-Salcedo
Departamento de Ciencias de la VIda
Universidad de las Fuerzas Armadas-ESPE
Quito-Ecuador
E-mail: mcsegovia@espe.edu.ec


---
Rebecca Stubbs
Evolution and biogeography of Micranthes (Saxifragaceae)
---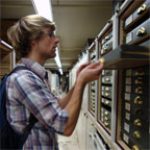 Greg Stull
Post-doc with Steven Smith at U Michigan
---
Miao Sun
Post Doc in Wolf Eiserhardt's lab at Aarhus University, Denmark
---
Clayton Visger
Assistant Professor at Sacramento State
---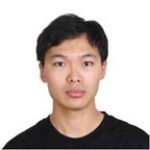 Xinshuai Qi
Visiting Ph.D student from Zhejiang University, China
Phylogeography of East Asia; Gene family evolution.
E-mail: qxs718@126.com
---
Chunlei Xiang
Associate Professor, Kunming Institute of Botany (KIB), Chinese Academy of Sciences (CAS).
Taxonomy and systematics of Chinese Lamiaceae, and Phylogeography and Population Genetics of Dicranostigma (Papaveraceae)
Phone: 352-876-5642
E-mail: xiangchunlei@mail.kib.ac.cn and/or xclei.1984@gmail.com
---
Xiangqin Yu
Assistant Researcher, Kunming Institute of Botany (KIB), Chinese Academy of Sciences (CAS)
Phylogenomics and biogeography of Theaceae
Phone: 352-871-7697
E-mail: yuxiangqin@mail.kib.ac.cn; yuxiangqin1001@gmail.com


---
Zhi-Yong Zhang
Professor, Visiting Scientist from Jiangxi Agricultural University, China
Plant Phylogeography of Subtropical China
Phone: 352-273-1960
E-mail: zhangzhiyong@ufl.edu
Download Zhiyong Zhang's CV