The Florida Museum of Natural History and Florida Museum University Teaching Committee recently announced the winners of the 2020 Austin Award and Bullen Award for student research and significant contributions to the development of museum collections and programs.
Victor Perez, a geological sciences doctoral candidate, and Ryan St Laurent, a Lepidoptera doctoral candidate, received the Austin Award. Perez's work focuses on interpreting the fossil record of Florida sharks and rays, while St Laurent researches sack-bearer moths.
Anthropology doctoral student Nicolas Delsol received the Bullen Award for his research into the cultural role cows played in Central America after the Spanish arrived.
The Austin Award is named for Oliver L. Austin, a former Florida Museum ornithology curator. The award recognizes students conducting research in the natural sciences, with preference given to students studying organism, population and ecosystem studies by completing notable fieldwork and using Florida Museum collections.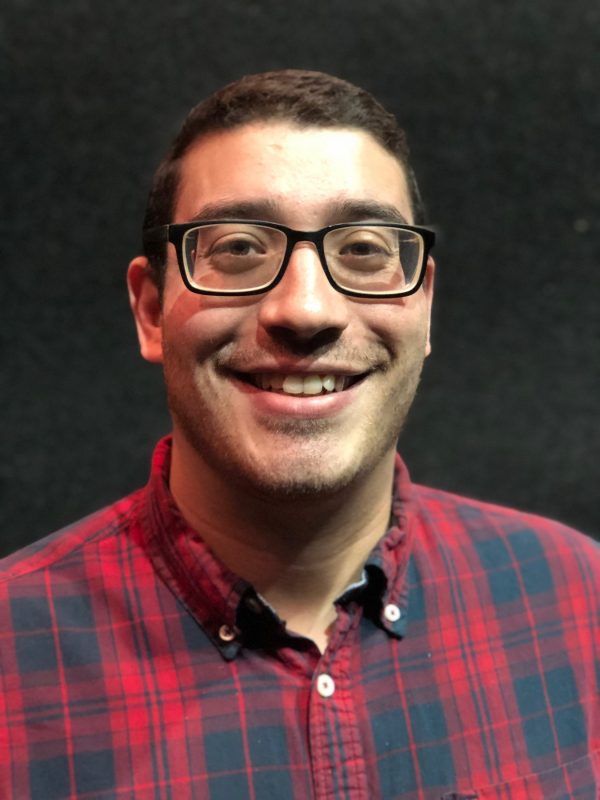 Perez's research spans the entirety of Florida surficial fossil record, from about 46 million years to 10 thousand years ago. His interest in this period stems from it being an under-researched topic during a time when two global climate events occurred: the Eocene-Oligocene Transition and the Middle Miocene Climactic Optimum. These past events can aid in predicting responses by sharks and rays to future climate change. By collaborating with other institutions around the world, Perez improved the Florida Museum's shark and ray fossil data and expanded the collection.
While developing a lesson plan for high school students, he unexpectedly disproved a widely accepted method of estimating the size of megalodon, the largest shark ever found, and is now leading an international collaboration to develop a new method.
University of Florida Thompson Earth Systems Institute director and vertebrate paleontology curator Bruce MacFadden chaired Perez's Ph.D. committee.
"Victor is passionate about research as well as outreach and is very impactful in both arenas," said MacFadden, who nominated Perez for the award. "He combines fascinating research on fossil sharks with a passion for public outreach for the benefit of society."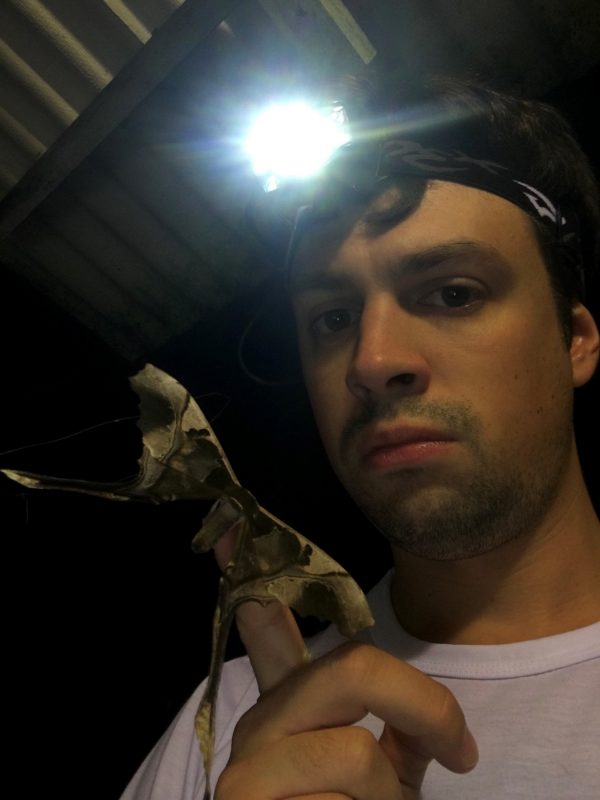 St Laurent's research focuses on sack-bearer moths, an understudied group of insects, and extrapolating information on their history to better understand overall butterfly and moth evolution. While testing a technique known as anchored hybrid enrichment, he was able to extract as much DNA from the museum's dry specimens as he would have from ethanol-preserved material, which opens the door for other museums to use the same process for molecular research. This work helped him create the first phylogeny, or tree of life, for sack-bearer moths.
St Laurent also described 11 new sack-bearer moth species and identified several new families and genera while combing through the Florida Museum collections.
Akito Kawahara, a UF associate professor and associate curator at the Florida Museum's McGuire Center for Lepidoptera and Biodiversity, chaired St Laurent's Ph.D. committee and nominated him for the award.
"Ryan's truly exceptional," Kawahara said. "The rate at which he works is unprecedented. He is the rare combination of technical excellence, vast knowledge of the natural world and great social skills."
The Bullen Award honors former Florida Museum archaeology curator Ripley P. Bullen and recognizes students conducting research on the anthropology of Florida or the Caribbean Basin, with preference given to studies conducted in the Florida Museum's programs and collections.
Delsol is researching the cultural impact and an understudied zooarchaeological aspect of Spanish settlers arriving in the Caribbean and Central America by interpreting the archaeological record of animal remains, specifically the cow. Through fieldwork and combing through collections and historical documents, his research creates possibilities for future study of the socio-cultural aspects of animal rearing during this time.
Delsol analyzed the remains of five early colonial archaeological sites in Haiti, Mexico and Guatemala that shared common cultural similarities like slaughtering and processing facilities and also had large amounts of cattle bones. By using genetics, osteology and morphometry, his research can help reveal what the animals were raised for, slaughtering processes and technology the Spanish brought to the Americas.
Kitty Emery, Florida Museum associate curator of environmental archaeology and chair of Delsol's Ph.D. committee, nominated him for the award.
"Few people realize how enormously impactful the arrival of the cow was for the environmental and cultural history of the Americas," Emery said. "What Nicolas is revealing is that the needs of the cow, in fact, determined much about how the Colonial world was shaped. Nicolas's work with the remains of these early cows can also tell us what cattle farming was like and how it developed into what we now have."
---
Sources: Bruce MacFadden, bmacfadd@flmnh.ufl.edu;
Akito Kawahara, kawahara@flmnh.ufl.edu;
Kitty F. Emery, kemery@flmnh.ufl.edu