It's been more than three months since Hurricane Ian tore through Florida, and recovery efforts at the Randell Research Center are going strong. We've made considerable progress clearing away debris, and we're excited to announce that we'll be re-opening the first 1,000 feet of the Calusa Heritage Trail to visitors on Wednesday, January 11.
This limited access to the western portion of the trail will be open to the public from sunrise to sunset, seven days a week and offers views of the base of Brown's Mound and the cross-island canal.
Our classroom and gift shop are also officially open as of this week, with hours from 10 a.m. – 4:00 p.m., Tuesday through Saturday. Efforts are still underway to restore the remainder of the trail, which will be re-opened at a later date.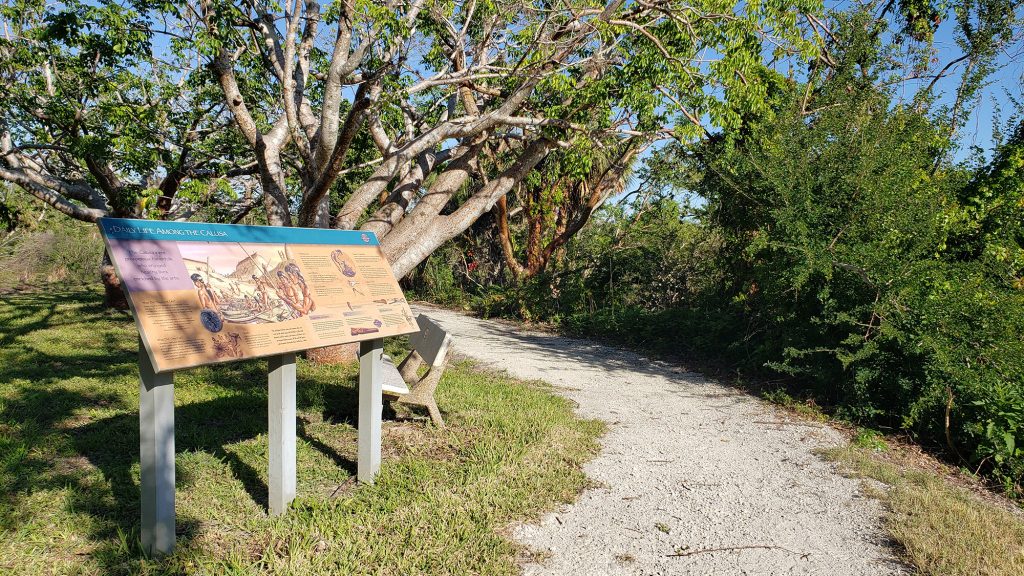 In broader news, Randell Research Center assistant director Michelle LeFebvre was recently awarded a grant by the National Science Foundation to survey archaeological sites damaged by Hurricane Ian. Along with colleagues from the Florida Museum of Natural History, Pennsylvania State University and the University of Georgia, LeFebvre will help direct $65,000 in funding to carry out on-site surveys and generate high-resolution damage and risk-assessment maps for the area in and around Pine Island.
The initial surveys began earlier this month and will likely continue through March 2023. These include visual inspections by crews on the ground along with aerial drone surveys and analyses of satellite imagery.
After the surveys are complete, Florida Museum of Natural History curator of artificial intelligence Nicolas Gauthier will generate damage assessment maps for the region. By combining these maps with algorithms that model how sea levels will rise and the rate at which hurricanes will become increasingly stronger and more frequent, researchers can predict how the area will change throughout the next century. This information will help archaeologists and policy makers allocate resources to sites in the region that are the most vulnerable to climate change.
If you'd like to know more about this survey work, you can access the full press release on the Florida Museum's science news web page.
Best wishes,
The Randell Research Center Team
Charlie Cobb, Director
Michelle LeFebvre, Assistant Director
Annisa Karim, Operations Manager
Andy Jendrusiak and Linda Heffner