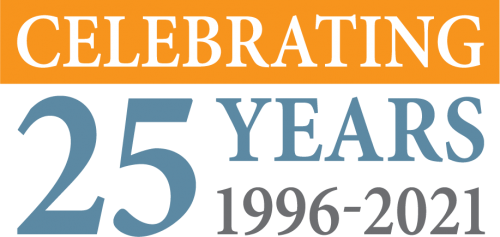 The Randell Research Center is OPEN to the public! For more information on our new safety procedures and visitor protocols, visit our Safety Guidelines page.
Hours
The Calusa Heritage Trail is open daily for self-guided visits from sunup to sundown. Restrooms, book and gift shop, and classroom are open Monday-Saturday from 10 a.m. to 4 p.m. Guided tours are available by special request for family groups, with COVID protocols, dependent on guide availability. To request a guided tour, please call the RRC at 239-283-2157.
Guided Tours
Guided walking tours of the Calusa Heritage Trail for the 2021/2022 season (Dec. 7, 2021 – March 31, 2022) are scheduled at 10 a.m. from Tuesday through Saturday.  Additionally, we have tours at 1 p.m. on Tuesdays, Wednesdays, and Fridays. Reservations are not required.
These tours allow you to journey into the past at a place where archaeology, history, and ecology meet and learn about the fascinating Calusa people and how they thrived in Pineland for thousands of years.
Admission
Requested donations for visitors to the Calusa Heritage Trail are $7 for adults, $5 for seniors, and $4 for children. Members of the Friends of the RRC are admitted free. Income from donations and memberships makes it possible to maintain this important archaeological site.
Join the Friends of the RRC
Directions
Follow Pine Island Road (Hwy 78) west through Matlacha to its end at Stringfellow Road. Turn right and go 3.1 miles to the intersection of Pineland Road on left. Turn left and go 1.2 miles (past RRC headquarters next to Pineland Post Office) to end of Pineland Road at Waterfront Drive. Continue right along Waterfront Drive 0.2 miles, just past Tarpon Lodge to RRC sign and gate on right.
Google map note: Because of our remote area, sometimes maps show our town as Bokeelia or even Wakulla. A map search for 'Randell Research Center FL' will usually give you the correct map point.
Address:
Randell Research Center
13810 Waterfront Drive
Pineland, Florida 33945
239-283-2062 (main office)
239-283-2157 (book store)
What to Wear and Bring
Because the Calusa Heritage Trail is outdoors, visitors should dress accordingly.  Summer conditions include heat, humidity, and frequent afternoon thunderstorms, and winter morning temperatures occasionally drop into the 40s or 30s, combined with the effects of wind chill.  In addition, much of the site is open to sun exposure, and mosquitoes and gnats can be bothersome during the summer wet season. The following recommendations are intended as suggestions only:
Hat
Sunglasses
Sunscreen
Insect repellent
Water
Video by: Into Nature Films / Videographer: Jennifer Brown