Curatorial Assistant
Email: joemartinez@ufl.edu
I am a curatorial assistant for the Kawahara Lab at the McGuire Center for Lepidoptera and Biodiversity. I have been a research associate of the McGuire Center at the Florida Museum of Natural History since 2015 and recently graduated with my Ph.D in entomology (Spring 2022). Before I joined the museum, I received a B.S. in biology from the Conkal Institute of Technology and a M.Sc. in tropical natural resources management at the Autonomous University of Yucatan. My research background includes ecology and IPM especially in Lepidoptera and Neuroptera, and lately I have been specializing in systematics, taxonomy, evolutionary history, behavior, and conservation of owlet moths and relatives (Noctuoidea). In my current position I oversee the curation of the Noctuoidea collection, identification of taxa related with the ongoing projects in the Kawahara Lab, and introducing students to collection management in the McGuire Center.
Taylor Pierson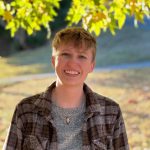 Molecular Lab Manager
Email: piersont@ufl.edu
I am the molecular lab manager for the Kawahara Lab and the McGuire Center. I work with a wide range of personnel in the lab on various projects relating to phylogenetics and morphology, digitization, and the conservation of Lepidoptera. In addition to lab work, I'm interested in outreach and education and the role of natural history museums in the conservation of wildlife and biodiversity. I currently have a B.S. in Biology from the University of Florida.
David Plotkin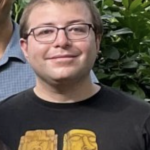 Project Manager
Email: dplotkin@ufl.edu
I have been a member of the Kawahara Lab since 2013, first as a lab tech, then as a Ph.D student (graduated 2020), and am currently the project manager. My research background is with systematics and taxonomy of geometrid moths, but in my current position I assist with data analysis, grant report writing, and manuscript writing for a variety of ongoing projects in the Kawahara Lab, spanning a wide range of topics related to Lepidoptera evolution, genomics, and behavior. I also assist with supervision of students and postdocs, and management of our electronic resources and data. Before joining the Kawahara Lab, I received a B.S. in Biology from Carnegie Mellon University and an M.S. in Agriculture & Life Sciences (concentration in Entomology) from Mississippi State University.
Rachit Pratap Singh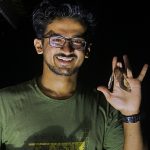 Visiting Researcher
Email: rachitsingh@ufl.edu
I am a moth enthusiast but have always been curious to learn about all forms of biodiversity and insects. Currently, as a visiting researcher in the Kawahara lab, I am working on the genomics of Macrosoma (Hedylidae), which form the bizarre group of American moth-butterflies. Prior to this, I was pursuing my Masters in ecology & evolution at Friedrich Schiller University Jena, Germany, where I worked with Dr. Gunnar Brehm on projects dealing with the light-trapping methodology and ecology of moths. Being part of the www.mothsofindia.org team, I also engage in citizen science and outreach activities to help with documentation and conservation of the moth fauna in India.