Ryan St Laurent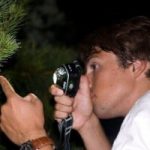 Ph.D. Candidate
Email: rstlaurent@flmnh.ufl.edu
ResearchGate
I work with an obscure family of moths called the sack-bearers (Mimallonidae). These moths have not been the focus of any systematic treatments since the 1920s, and so there is currently a great deal that we still need to learn about them. Mimallonids are only found in the Americas and have a strange larval behavior of constructing portable cases which they cart around much like a hermit crab carries its shell. I am broadly interested in studying the classification, taxonomy, and natural history of the sack-bearers. Currently, I am developing a comprehensive classification of the entire family based on phylogenomic data, something that has not been done until now. With a sound systematic understanding of the family to guide my way, I hope to study the life history of the odd caterpillars, their relationships with host plants, and determine what we can learn from these moths about the evolution of Lepidoptera as a whole.


Chandra Earl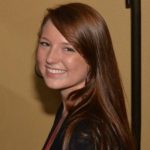 Ph.D. Student
Email: sunray1@ufl.edu

Harlan Gough
Ph.D. Student
Email: goughh@ufl.edu

Chris Johns, Ph.D.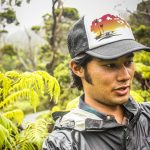 Graduated Fall 2017
Twitter
Instagram
Lary Reeves, Ph.D.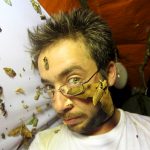 Graduated Fall 2017
Email: laryreeves@gmail.com
Instagram
Twitter
I have broad interest across a variety of fields including entomology, herpetology, community ecology and biodiversity conservation, that converge on my current research project: the development of molecular methods for identifying faunal communities and detecting the presence of species. All animals, through the actions of blood and tissue feeding invertebrates, the shedding of hair and skin cells, saliva, waste products, decomposition, etc. – deposit DNA into their environment. For a period of time, this DNA persists and can be sampled, ultimately leading to the identification of the species from which the DNA was derived. These methods can be used to rapidly profile entire vertebrate communities, as well as determine the presence of target species – like the Burmese python in the Everglades.