Arctodus pristinus
Quick Facts
Common Name: Lesser short-faced bear
Largest land carnivore in Florida during the early Pleistocene.
Among living bears, most closely related to the spectacled bear of South America.
Age Range
Scientific Name and Classification
Arctodus pristinus Leidy, 1854
Source of Species Name: Leidy (1854) did not provide a reason for the species name, but pristinus in Latin means 'primitive' or 'early'. This name may have been given because Arctodus pristinus was the first Arctodus Leidy identified.
Classification: Mammalia, Eutheria, Laurasiatheria, Caniformia, Carnivora, Arctoidea, Ursoidea, Ursidae, Tremarctinae
Alternate Scientific Names: Ursus haplodon; Arctodus haplodon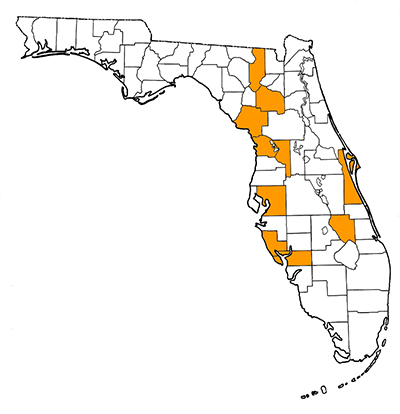 Overall Geographic Range