Did you know that the Florida Museum is planning an extreme makeover of its earliest permanent exhibit at Powell Hall, Northwest Florida: Waterways and Wildlife? This project came about after the exhibit recently celebrated its 20th anniversary, and the museum decided it was in need of refreshing with improved infrastructure and updated content.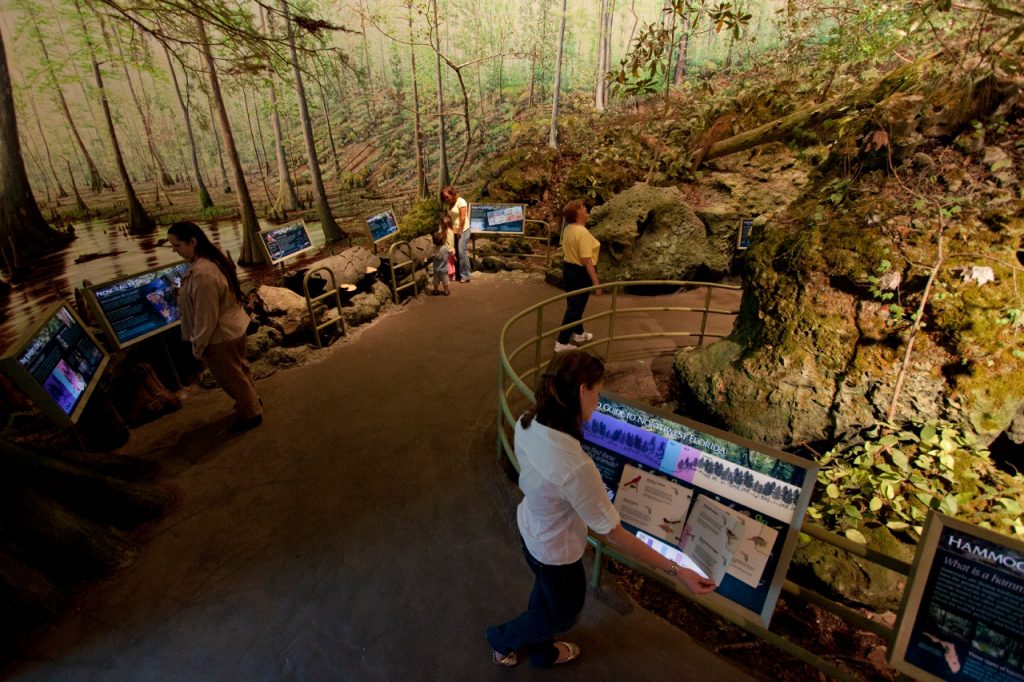 Big topic, big project
As the state museum of natural history, we decided that we needed to more prominently feature Florida's water resources, highlighting water's role in Florida's story and educating the public in a way that meets our mission of inspiring people to care about life on Earth. Water has been extremely influential in the history and biodiversity of Florida, and is arguably one of the most important resources for the state today.
For big projects like this, one of the first steps is to gather a design team, and then meet with stakeholders from the museum, university, and community partners to brainstorm and gather information. This ensures that the exhibit includes the most up-to-date research, and also generates fresh ideas for ways to present the science. We've completed this process for the story of Florida's freshwater resources and have generated early concept plans for the exhibit and visitor experiences. Now we want to hear from you!
Tell us what you value
The museum's exhibit team is conducting a survey to determine what visitors would like to see in the exhibit and give their opinions on early design ideas for the renovation. The results of the survey will inform the design process moving forward. Follow the link below if you'd like to share your feedback with us. We appreciate your input!
Thank you for participating in the survey. Stay tuned for updates as our exhibit renovation continues!
---
We are grateful to the many donors who have already committed to supporting this project. Make a gift today and help turn this vision into a reality!
Make a Gift!