Learn the difference between the common ceramic series of the Caribbean (Rouse 1992) with these cheat sheets from Collections Assistant Emily Kracht: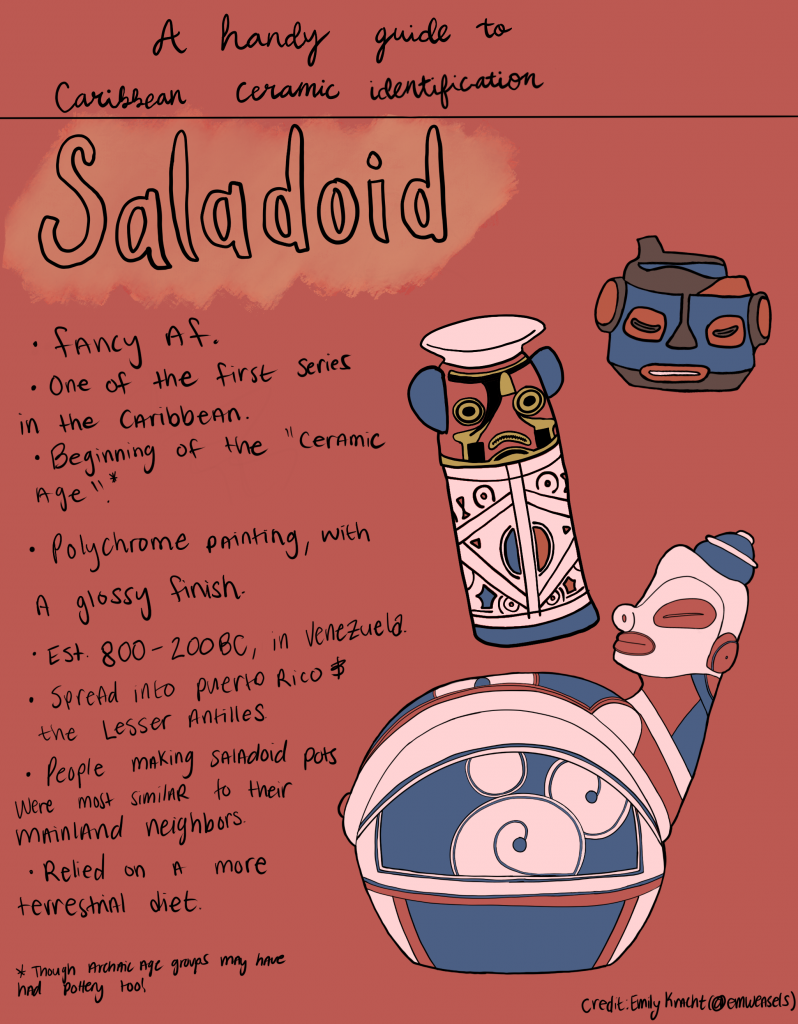 A handy guide to Caribbean ceramic identification: Saladoid
Fancy af
One of the first series in the Caribbean
Beginning of the "Ceramic Age"*
Polychrome painting, with a glossy finish
Est. 800-200 BC, in Venezuela
Spread into Puerto Rico & the Lesser Antilles
People making Saladoid pots were most similar to their mainland neighbors
Relied on a more terrestrial diet.
*Though Archaic age groups may have had pottery too!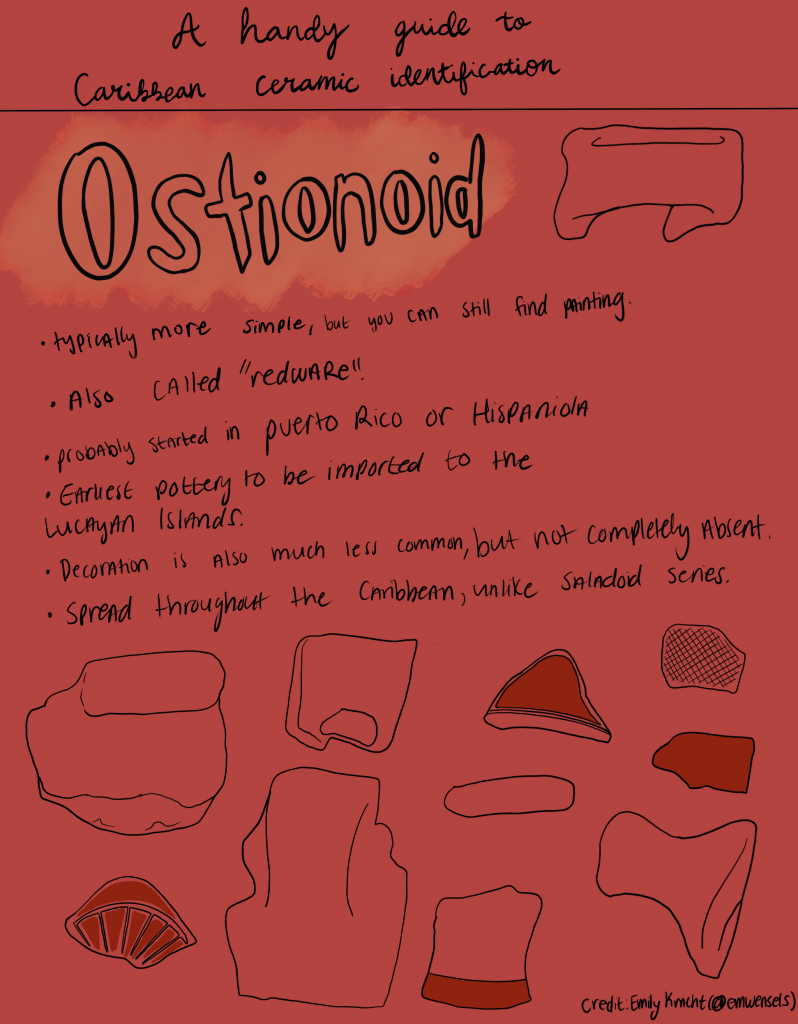 A handy guide to Caribbean ceramic identification: Ostionoid
Typically more simple, but you can still find painting
Also called "redware"
Probably started in Puerto Rico or Hispaniola
Earliest pottery to be imported to the Lucayan Islands
Decoration is also much less common, but not completely absent
Spread throughout the Caribbean, unlike Saladoid series
A handy guide to Caribbean ceramic identification: Meillacoid
Began about AD 850 in Central Hispaniola
Doesn't use red-painting like Ostionoid pottery
Has thin walls with incising, punctation, appliqué, and adornos are common. These adornos are often animalistic
The best way to distinguish between Chicoid is to see if the incising (drawn lines) are thin or "messy". Punctation, folded rims, and cross-hatched incising are commonly Meillacoid series too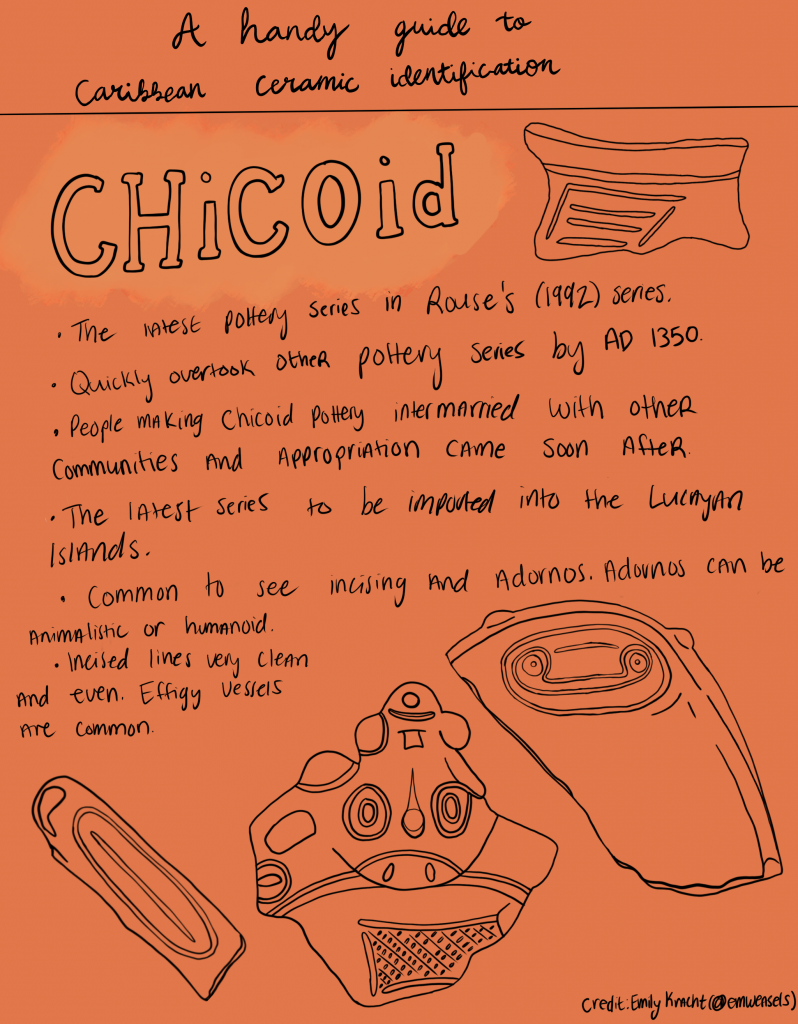 A handy guide to Caribbean ceramic identification: Chicoid
The latest pottery series in Rouse's (1992) series
Quickly overtook other pottery series by AD 1350
People making Chicoid pottery intermarried with other communities and appropriation came soon after
The latest series to be imported into the Lucayan Islands
Common to see incising and adornos. Adornos can be animalistic or humanoid
Incised lines very clean and even. Effigy vessels are common
For more information, see:
Rouse, Irving
1992 The Tainos: Rise and Decline of the People who Greeted Columbus. Yale University Press, New Haven.