David L. Reed
Curator of Mammals
My work focuses on host/parasite coevolution. Lately, I've been driven by questions relating to the extent with which we can infer host evolutionary history simply by studying their host-specific parasites. For example, human head and body lice show a population expansion coinciding with that of their modern human hosts about 100,000 years ago. Might we be able to use human lice to learn more about human migrations such as the Peopling of the Americas?
This interest has led to new studies of co-demography and DNA sequence simulations that permit us to determine how human parasites have responded to their human hosts.

Verity Mathis
Reed Molecular Lab Manager/Mammal Collections Manager
My research interests broadly focus on systematics and taxonomy of mammals, but I am interested in anything related to mammalian evolutionary history, from higher level molecular systematics, to phylogenetics, to population-level genetic processes.
Aida Miró-Herrans, PhD
Postdoctoral Researcher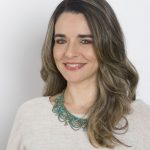 Broadly, my research explores how human interactions, with each other and the environment, shape their evolutionary history during migration. I combine some of the most recent methodological advances in modern and ancient DNA and computational analyses​ to reconstruct the evolutionary processes and interactions that have shaped human populations. My research has focused on studying the genetic diversity of human populations in the Arabian Peninsula and the Americas, the two regions of the world with the earliest and most recent peoplingevents, respectively. My current research studies human and human head louse (P. humanus) co-evolution to identify interactions that modern humans may have had with archaic hominin species.
Aditi Jayarajan
PhD student, Biology Department
I am broadly interested in the themes of evolutionary biology and population genetics. My current research is focused on bat populations in the Caribbean islands. I plan to use fossil data, ancient DNA, morphology and genetics in order to advance our understanding of how populations are structured and how they evolve over time.
In the past, I worked at the Indian Institute of Science in Bangalore, India. My research was focused on examining the factors which impact distribution and diversification patterns of frogs, lizards and snakes across the Western Ghats in India. I also love photographing the natural world and thinking about science.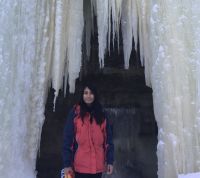 Niyomi House
PhD student – Biology Department
My research interests are historical biogeography/phylogeography of mammals and their ectoparasites. More specifically, I work with fleas and head lice and use their DNA to infer historical movement of their host. I find ectoparasites to be particularly interesting because of their exposure to the outer environment as well as its host's body. This property helps us uncover the effects of historical climate change and other external variables on both the host and the parasite. My current project involves studying human head lice to infer evolutionary histories of humans. I plan to sequence whole genomes of head lice and use sophisticated methods to understand the distribution of lice lineages across the world. This will allow us to understand relative gene flow across these lineages and ultimately provide insight into when and where anatomically-modern humans came into contact with archaic hominins.
The undergraduate volunteers in the Reed Lab are top notch!  Proficient in many molecular genetics techniques, included DNA extraction, PCR, and gel electrophoresis, our undergraduates work hard to generate data for ongoing projects in the lab.  Many of our undergraduates have also been trained to take high-resolution images of mammal specimens and have gained skills working with software, like Photoshop and Lightroom.  In addition to the work they do in the lab, the undergraduates also attend a weekly lab seminar where we read and discuss peer-reviewed articles.