Michelle LeFebvre
Assistant Curator
E-mail: mlefebvre@flmnh.ufl.edu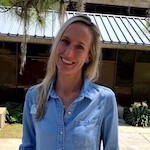 Dr. Michelle LeFebvre is the Assistant Curator of South Florida Archaeology and Ethnography collections, and is an affiliate of the UF Department of Anthropology. She received her PhD. from the University of Florida in 2015. Centered within the synergy of culture and biology, she investigates long-term trends in human procurement, consumption, and use of natural resources as a way to better understand and model relationships between humans and their environment through time. To date, the majority of her research has focused on pre-Columbian fisheries and mammal biodiversity within the Caribbean and Florida, creating anthropogenic baselines of aquatic vertebrate exploitation and wild mammal translocation and management. Her research program is explicitly shaped by interdisciplinary collaborations, methods, and data, including archaeological settlement patterns, archaeological and contemporary biodiversity specimens and records, ethnohistoric records, biochemical, geochemical, and chronometric datasets, as well as informatics. The data generated through her research is of transdisciplinary significance and contributes to empirical understandings of 1) how past human activities and environmental circumstance were linked and inform both historical and current patterns of animal biodiversity and ecology (e.g., animal biogeography, management, and domestication), and 2) how such links were embedded within human cultural practices (e.g., social interaction and movement, settlement patterns, and landscape development) and social conceptions (e.g., identity, food).
Read here to learn more about Michelle's research and goals for the program.
Karen Walker
Collection Manager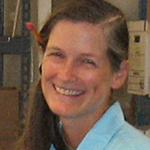 Karen is an environmental archaeologist who received her Ph.D. from the University of Florida in 1992. She serves as a faculty scientist and collection manager for South Florida Archaeology and Ethnography at the Florida Museum and is Co-Director of the Randell Research Center. She undertook the defining zooarchaeological studies of the Charlotte Harbor Estuarine System, and has published several articles on Southwest Florida covering such diverse topics as ancient fishing technology, sea-level fluctuations, Calusa diet, the archaeology of twentieth-century logging camps, and the nineteenth and twentieth-century archaeology of Useppa Island. She also serves as Chair of the Randell Research Center's Research and Collections Committee.
William Marquardt
Curator Emeritus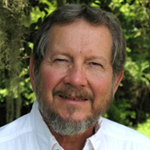 Dr. Bill Marquardt has had a long research legacy with the Florida Museum as the Curator of South Florida Archaeology and Ethnography and Director of the Randell Research Center, a research and education facility located in Pineland, Florida. He received his Ph.D. from Washington University, St. Louis in 1974. He has done archaeological research in Florida, Georgia, South Carolina, Kentucky, Missouri, New Mexico, and Burgundy (France). At the Florida Museum, he curated the South Florida archaeological and ethnographic collections. Since 1983, he has directed the Southwest Florida Project, focused on the ancient domain of the Calusa Indians (present-day Charlotte, Lee, and Collier counties). He also curated of the permanent exhibit People of the Estuary: Six Thousand Years in South Florida in the Florida Museum's Hall of South Florida People and Environments.