The Florida Museum of Natural History has appointed archaeologist Michelle LeFebvre as assistant curator of the South Florida Archaeology and Ethnography Program.
LeFebvre's work explores how humans have interacted with their environment over long periods of time, with a focus on the Indigenous people of Florida and the Caribbean. This includes the use and transport of animals, the exploitation of natural resources and how these interactions influenced both the environment and Indigenous cultures.
"Archaeology helps to bring the past alive," she said. "In my work, I strive to document and provide a humanized history underlying many of the challenges we face in the ways we interact with our environment today, particularly in sensitive freshwater and coastal settings."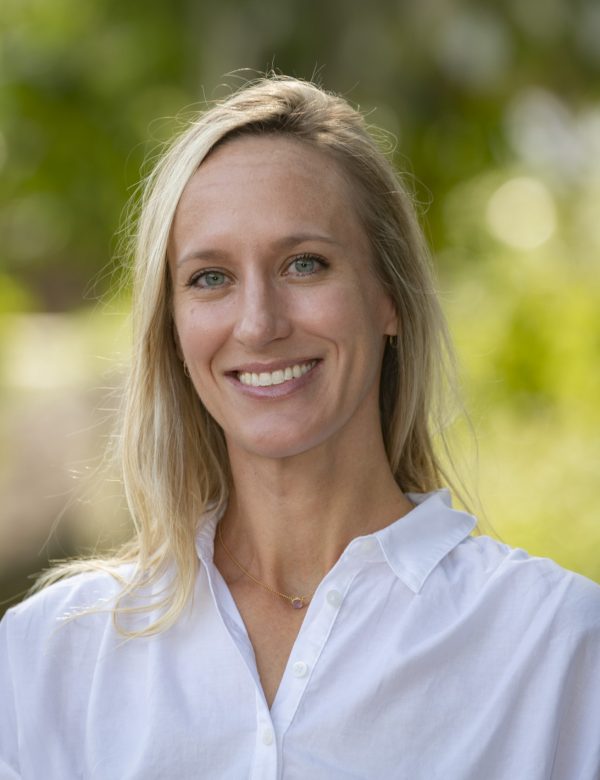 In her new position, she is continuing to build the program's collections, which contain hundreds of thousands of artifacts documenting human history in South Florida. LeFebvre said one of her goals is to build on the museum's long tradition of research in Southwest Florida and expand the program's presence across both Florida coasts.
"The position I'm walking into already has such an amazing foundation of research, education and outreach that I couldn't be more optimistic about the future," LeFebvre said. "I'd like to see this program continue to be a leader in the South Florida region, and one of my main focuses will be to grow the geographic breadth of our research and presence in the state."
Established in 1983, the South Florida collections include archaeological artifacts excavated by researchers and ethnographic artifacts donated by communities and collectors. LeFebvre said the collections represent the broad continuum of Indigenous groups in Florida, from precontact times to the present, and tell the ancestral stories of 13 Florida counties.
LeFebvre said she also wants to continue the program's tradition of stewarding the state's cultural heritage and natural history, with an emphasis on engaging volunteers, citizen scientists and other institutions.
The museum's Randell Research Center, a research and education facility on Pine Island, will serve a key role to her outreach goals. Located at the site of the state's largest intact Calusa village, the center preserves part of Florida's natural history and cultural heritage, with an emphasis on archaeological and ecological history. Visitors are invited to explore the area's past on the educational Calusa Heritage Trail, and volunteers assist with fieldwork, visitor education and preserving the 67-acre site.
LeFebvre said active field collaborations in Southwest Florida, the Keys and the Bahamas are vital to the program's involvement with local, regional and international organizations, and one of her first orders of business is to build this network.
As a Florida museum postdoctoral associate, she helped develop innovative interdisciplinary approaches connecting biodiversity informatics and archaeology to increase and improve access to specimen and artifact data. One notable example is ZooArchNet, an open-access data platform that links records of animals across biological and archaeological databases.
With the support to take on bigger projects, LeFebvre plans on developing a database focused on Florida coastlines that offers a comprehensive look at ancient lifestyles and what they can tell scientists about today's coastal populations and environments.
"Being in this position affords me the resources, connections and ability to facilitate really geographically broad research under a unified umbrella," LeFebvre said. "Especially in our state where coastal and climate changes are such a big deal, we're in a really unique position to look at these things from a long-term perspective."
LeFebvre earned her master's and Ph.D. degrees from the University of Florida before completing a postdoctoral fellowship at Leiden University in the Netherlands. She also holds a bachelor's degree in anthropology from the University of Kentucky.
"One of the things that makes the Florida Museum really special is that it really encourages pushing the edges of studying human-environment interactions in an interdisciplinary way," said LeFebvre, who has collaborated with Florida Museum ornithologists, biologists and paleontologists. "Because I trained here and because I was exposed to this, I completely appreciate how extraordinary it is. Having this much support and freedom for research development and interdisciplinary connections is how we move science forward."
---
Source: Michelle LeFebvre, mlefebvre@flmnh.ufl.edu, 352-273-1917