Earlier this year, the Florida Museum of Natural History welcomed Catherine Smith as its first full-time NAGPRA coordinator. Smith has extensive experience in archaeology and U.S. policy regarding the proper stewardship and respectful return of human remains and certain cultural objects under the Native American Graves Protection and Repatriation Act.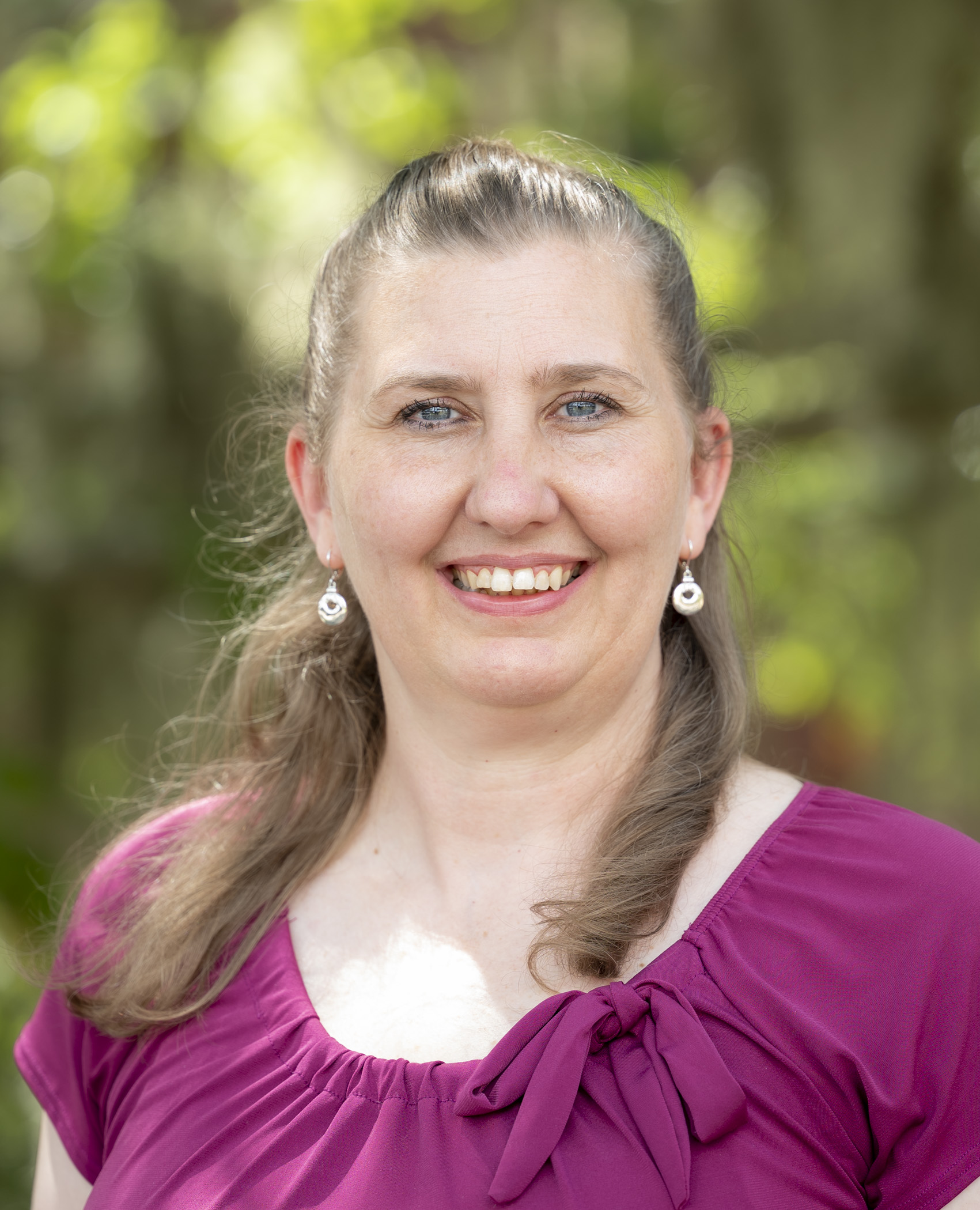 For Smith, the new role is a seamless continuation of a long academic career with a strong focus on public service, but the path that led her to archaeology wasn't always straight and narrow. She obtained a bachelor's degree in archaeology from Stetson University but later veered into sociology. She was working toward a Master of Public Administration at Florida Atlantic University — with the ultimate goal of launching a children's services nonprofit — when the latent allure of archaeology pulled her back in.
"I was doing social work and teaching in collaboration with a museum educator, and I kept feeling like I was on the wrong side of that working relationship," Smith said. "Later, I was invited to volunteer with the Palm Beach County archaeologist and preservation officer, and from there, one door after another kept opening."
Near the end of her master's program, one of these doors opened to Indiana University's department of anthropology, where she enrolled as a doctoral student. Although she'd initially been drawn by the prospect of learning ancient DNA sequencing techniques, she soon found a natural union between her dual love of archaeology and public service through the study and implementation of NAGPRA policies. In addition to the research conducted for her doctoral degree, Smith worked for IU's NAGPRA office as a learning scholar and later as an emerging professional under two grants funded by the National Science Foundation.
"I wanted to study archaeology in a respectful and inclusive way," she said. "Once I'd had the opportunity to interact directly with different tribal nations and communities, the value of their insight and being included in their traditions made the work all the more exciting."
Smith plans to leverage her experience to strengthen and expand the Florida Museum's existing NAGPRA program. The museum has launched intermittent NAGPRA efforts since the early 1990s, but the goal of entirely cataloging and repatriating objects that fall under the purview of the law is still unfinished.
To expedite the process, the museum has recently doubled down on its commitment to NAGPRA compliance. In 2021, the Florida Museum was one of 22 institutions to receive a NAGPRA repatriation grant from the National Park Service, which funded consultation with tribal partners to determine which objects should be returned and to whom.
These efforts recently culminated in the establishment of an official NAGPRA program within the museum, now headed by Smith. While the main function of the program is to ensure the return of any funerary and sacred objects to the remaining descendants of the people they once belonged to, Smith says the spirit of the law has much broader implications.
"NAGPRA is a rethinking of what goes on display, how information is presented, what we should or should not have in our holdings, how we handle them, and how we have them housed," she said, emphasizing that whatever policies are implemented at the Florida Museum will serve as reference points for other institutions across the state.
As the NAGPRA coordinator, Smith serves as the liaison among the museum, tribal nations, state and federal agencies, and the national NAGPRA program, and she hopes to grease the wheels among all four. She's especially interested in collaborating with representatives of tribal nations beyond the legislative scope of NAPGRA to further develop common goals and interests, such as shared exhibits or education initiatives. She strongly believes that a close relationship among archaeologists, educators and Indigenous people built on a foundation of respect and shared vision will benefit everyone involved.
"There's this false dichotomy that science is entirely objective and unbiased, but that's not entirely true," she said. "It is very culturally infused, which is why consultation is so valuable. It allows other cultural perspectives to weigh in on the observations. This is one of the most fascinating things about science. It's always shifting and changing as we discover new things."
---
Source: Catherine Smith, smithcatherine@flmnh.ufl.edu
Writer: Jerald Pinson, jpinson@flmnh.ufl.edu, 352-294-0452