In March of 2019 we announced that five osprey pair were incubating eggs in nests on our grounds and we wrote that chick survival would be one indicator of the health of the Pine Island estuary following the devastating red tide events of 2018.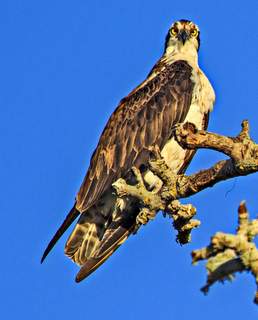 Three of the five nests did have chicks hatch and all were protected and cared for by the parent birds. However, we are saddened to report that no chicks survived. Unfortunately, osprey nesting throughout Southwest was dismal.
In May of 2019, the International Osprey Foundation reported that of 73 nests monitored on Sanibel Island only 18 chicks fledged. On Fort Myers Beach, thirty nests fledged only 8 chicks.
Red tide is not a new phenomenon in Florida waters but evidence shows human activities are feeding the nearshore blooms. For more information on red tide visit our Thompson Earth Systems Institute:
Red Tide Articles