The Reed Lab does outreach and education, contributes to museum exhibits and media presentations about research projects, and students regularly do presentations on their works and public outreach.
Mentoring students
For the human-louse evolution project, Dr Ascunce mentored two undergraduate students: Jackie Fane and Gebreyes Kassu. Jackie has presented her work at two UF-meetings and she is currently a medical student at UF-Medical School. Gebreyes has presented his research at one international and four local meetings, and has submitted a manuscript to the Journal of Undergraduate Research at the University of Florida.
We submitted his nomination for an undergraduate student travel award of the Society for Molecular Biology and Evolution (SMBE) to participate in a Mentoring and Diversity Program during the past 2012 SMBE Conference in Dublin, Ireland. The award and subsequent trip made a great impact on his motivation to pursue scientific career. In addition, Gebreyes was awarded Best Oral presentation during the 2012 Undergraduate Research Symposium at the University of Florida Biology Department.
Depth Of Field exhibit
An NSF CAREER grant awarded to Dr. David Reed provided the funding to purchase a high-resolution imaging station for photographing specimens used in research. This custom built camera can take very hi-res images of specimens as small as a louse or as large as a whale skull. The images are used for both research and for documenting the specimens in the collections at the Florida Museum. The camera was so successful and widely used that the Museum put together an exhibit called "Depth of Field" that highlights the camera itself and images that were taken with it. The exhibit is a flat, 2-D installation in the Galleria of Powell Hall, the Museum's public exhibit building. After its run in 2013 the images will be available for display in other venues.
Of Lice and Men exhibit
In this exhibit the Reed lab shows how we use human lice to better understand certain aspects of human evolution and human migrations around the world. We can do this because lice have been traveling with us for a long time… throughout our evolutionary history. In fact, lice are known from Egyptian and Incan mummies, with the oldest dating back to 10,000 years ago.
To tackle these questions, we gather a large number of lice from all over the world, thanks to our collaborators. In the laboratory, we extract DNA from each louse and use it to compare human louse populations around the globe. Because lice can be transmitted through a host-to-host contact, we can use lice to uncover interactions between populations of humans and even with other hominids such as Neanderthals. If you want to learn more about our research please follow the thumbnails bellow that lead you through our exhibit.
WHAT?
When early humans left Africa and began colonizing other parts of the world, they took a few travel companions with them – parasites. Parasitic lice have been evolving with primates for 25 million years. Each time the primates split into new species their lice did too. Just like their primate hosts, two species of lice that live on chimpanzees and humans today last shared a common ancestor 5-7 million years ago. Head lice have been with us as long as humans have existed.
Lice tell a unique story. Some of the lice living on humans today have their evolutionary origins on our closest cousins, Neanderthals, who lived in Europe until about 20,000 years ago. We can see this by studying the louse DNA, which dates back to the time of Neanderthals. This reveals that modern humans and Neanderthals spent enough time together in Europe that lice moved between them.
As humans fanned out across the globe, from their earliest footsteps they took lice with them. Despised by parents, children and school nurses, these pesky parasites have a lot to say about human evolution.
WHERE?
Human live all over the world, so we collect lice everywhere to reconstruct the routes that humans used to move around the globe.
Use the map below to see if lice are collected where you come from.
WHEN?
Lice have been part of human life and culture for millennia. Two portrayals of women combing lice from children's hair below.
WHO?
Reed relies on colleagues all over the world to collect lice for this study. Seen here, Katie Shepherd of Lice Solutions (West Palm Beach, Florida) combs lice from children's hair in Battanbang, Cambodia. This is one way we get lice for our study.
Faculty and staff share their thoughts: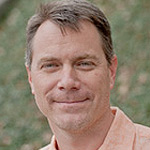 "It's remarkable that a creature so reviled as the louse can tell us so much about our own evolutionary past."
– David Reed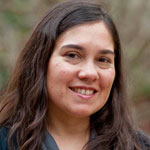 "Genotyping 1,000 lice worldwide will allow us to reveal the past evolutionary history of modern humans, Neanderthals and probably Homo erectus in one shot."
– Marina Ascunce
Dr. Bruce MacFadden and Dr. David Reed organized a seminar series entitled "Public engagement in science" where our guest speakers were not only top-notch scientists, but they also involved the public directly in some aspect of their research. Half of the speakers were external to The University of Florida. The seminar series was held immediately following the Museum-wide staff meetings to encourage scientists and non-scientists to attend. In addition, the talks were publicized and the general public was invited. The speakers were asked to prepare their talks for a very broad audience.
Speakers Who Presented
Youth partnering in paleontology: Museums as centers for citizen science
Feb. 6, 2012
Dr. Robert Ross | Associate Director for Outreach at the Paleontological Research Institution housed within the Museum of the Earth
Titanoboa: The Science Behind the Story
March 13, 2012
Dr. Jonathan Bloch | Associate Curator of Vertebrate Paleontology, Florida Museum
Mapping the distribution of genetic variation across North American monarch butterfly populations
April 4, 2012
Carol Chaffee | Ph.D. candidate, UF's Dept. of Biology
How to Identify Ducks in Flight: harnessing the power of birdwatchers to study bird populations
May 14, 2012
Dr. Steven Kelling | Director of Information Science at the Cornell Lab of Ornithology
Fossil Horses: Icons of Evolution
Sept. 10, 2012
Dr. Bruce MacFadden | Curator of Vertebrate Paleontology, Florida Museum
Reconstructing a Spanish Mission: San Luis de Talimali
Oct. 8, 2012
Dr. Bonnie McEwan | Director of Research at the Mission San Luis
Impacts of Drought and the BP Oil Spill on Salt Marsh Foodwebs and Function
Nov. 5, 2012
Dr. Brian Silliman | UF's Dept. of Biology
Argentina
Dr. Ariel C. Toloza and Dr. Maria I. Picollo, Centro de Investigaciones de Plagas e Insecticidas (CONICET-CITEDEF)
Villa Martelli, Buenos Aires, Argentina
Canada
Dr. Douglas D. Colwell, Agriculture and Agri-Food Canada/Agriculture et Agroalimentaire Canada
Lethbridge, Alberta, Canada
France
Professeur Didier Raoult, Unité des Rickettsies
Faculté de Médecine, Aix-Marseille University
Marseille, France
Dr. Frédéric Delsuc, Laboratoire de Paléontologie, Phylogénie et Paléobiologie
Université Montpellier II
fdelsuc.perso.neuf.fr
Montpellier, France
Dr. Jean-Pierre Hugot, Museum National d'Histoire Naturelle
www.mnhn.fr/oseb/
Paris, France
Japan
Dr. Kazunori Yoshizawa, Hokkaido University
www.psocodea.org/kazu/yoshie.html
Sapporo, Japan
Mexico
Dr. Angélica González-Oliver, Facultad de Ciencias
Universidad Nacional Autónoma de México
México D.F., México
Turkey
Dr. Serpil Degerli, Department of Parasitology, Faculty of Medicine
Cumhuriyet University
Sivas, Turkey
UK
Dr. Nigel Hill (deceased), London School of Hygiene & Tropical Medicine
London, UK
USA
Abby Irwin, Lice Solutions Resource Network, Inc.
www.licesolutions.org/Nashville.html
Nashville, Tennessee, USA
Carol Gilbert, Fairy Lice Mothers
www.fairylicemothers.com
Oceanside, New York, USA
Judit Ungvari-Martin, University of Florida
www.flmnh.ufl.edu/ordwaylab/judit/
Gainesville, Florida, USA
Kathie Shepherd, Founder & CEO of The Shepherd Institute for Lice Solutions, Lice Solutions Resource Network, Inc.
www.licesolutions.org/index.html
West Palm Beach, Florida, USA
Martina Mitchell, Lice Patrol
www.licepatrol.org
San Francisco, California, USA
Nancy Gordon, Lice Knowing You
www.liceknowingyou.com
Mercer Island, Washington, USA
Penny Warner, The Texas Lice Squad RN, LLC
www.texaslicesquad.com
Missouri City, Texas, USA
The Netherlands
Dr. Marieta A. H. Braks, National Institute for Public Health and the Environment
www.rivm.nl/English
Bilthoven, The Netherlands