Fort Mose was America's first legally sanctioned free black community, settled by formerly enslaved Africans who escaped from English colonies. Archaeologists discovered the site just north of St. Augustine, shedding light on the town's daily life.
Summary
Fort Mose Artifacts (replicas)
From St. Johns Co., Florida
Dates to mid-18th century
Collection
Story
These artifacts are from one of the coolest archaeological sites ever excavated by the Museum – Fort Mose, located just north of St Augustine, Florida. Fort Mose was the first legally sanctioned free black community in what is now the United States. The short version of the story is that in the late 1600s and early 1700s, enslaved Africans in the British Colonies, which were then just north of Florida, heard that if they escaped to St Augustine and converted to Catholicism, they'd be granted freedom. So by 1738, more than 100 refugees had arrived and the Spaniards built Fort Mose. Museum archaeologist Kathy Deagan discovered and excavated the site and I helped her put together an exhibit that traveled the country.
Well what Kathy and her team found was modest – stains in the soil where wooden posts once stood, a filled-in moat that surrounded the fort and some modest artifacts from people's daily lives. These artifacts tell interesting stories about the clothing people wore, the food they ate, the military nature of the town, their religious life and some of their leisure activities. The artifacts are physical touchstones to daily life at the fort and that's the kind of information you can't get from historical records.
Fort Mose is incredibly important because it expands our understanding of the African experience in Colonial times. While slavery was certainly the dominant theme, it wasn't the only story. In my mind, Fort Mose is a tribute to all people who pursue freedom. Today, as we struggle with divisive racial, ethnic and religious issues, Fort Mose stands as a beacon of light that continues to inspire us several centuries later.
Darcie MacMahon
Director, Exhibits & Public Programs*
Florida Museum of Natural History
Additional Information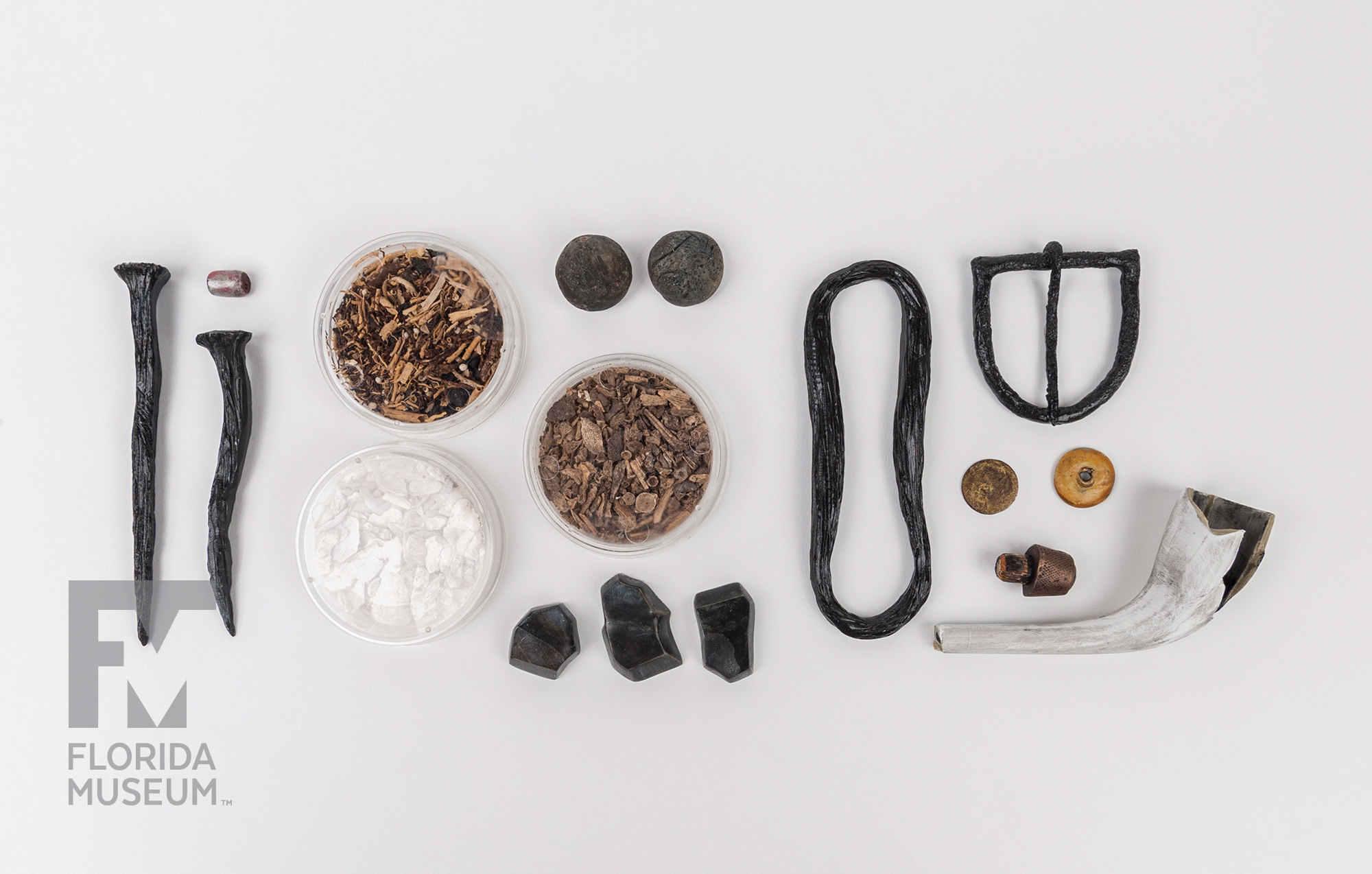 Items pictured:
Bone Button
Brass Button
Brass Thimble
Clay Tobacco Pipe
Iron Strike-O-Lite
Iron Nails
Glass Bead
Iron Buckle
Musket Balls
Gun Flints
---
Exhibit
On display Sept. 23, 2017-Jan. 7, 2018, Rare, Beautiful & Fascinating: 100 Years @FloridaMuseum celebrated the Museum's rich history. Each Museum collection was asked to contribute its most interesting items and share the stories that make them special. Though the physical exhibit is closed, this companion website remains online, providing an opportunity to experience the Florida Museum's most treasured specimens.
Exhibit Area: Objects Tell Stories

Theme: Spanish Colonial Archaeology
---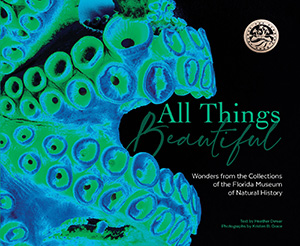 Want to see more? Explore more than 300 breathtaking color photos of plants, animals, fossils and cultural heritage materials from the Florida Museum of Natural History's collections in the award-winning book All Things Beautiful available from the University Press of Florida.
---
*This title was accurate at the time the exhibit was on display in 2017. Please visit the Museum staff directory to verify current staff and student information.