Florida Museum of Natural History researchers and amateur paleontologists teamed up to give K-12 teachers a crash course that came with some impressive party favors: real fossils.
Through a four-day workshop in August 2017, called FOSSILs4Teachers!, 30 teachers from across the U.S. converged on a fossil-filled room in Gainesville to learn about prehistoric organisms so they could take their newfound knowledge – and fossils – back to their students.
"The idea was to create a greater sense of community and networking between amateur paleontologists and teachers," said Jeanette Pirlo, a doctoral student at the museum. "It was intended to bring them together so that they could provide support, information and resources in terms of talks and fossils."
The workshop details and its impact on the scientific and teaching communities are outlined in a paper published this week in Connected Science Learning, written by Pirlo. Co-authors on the paper also include Bruce MacFadden and Victor Perez from the museum.
The paleontologists and museum researchers selected fossils to give to the teachers that the museum could not keep because locality information was missing. Fossils ranged from tiny trilobites to whale vertebrae.
"We laid all the fossils out, and they kind of went crazy," Pirlo said. "We did various activities, including picking through matrix to look through the micro stuff and different talks so that teachers could gather information, as well as practical experience with working with fossils."
The teachers then created lesson plans for their students and shared them on myFOSSIL, a National Science Foundation-funded network of people interested in collecting fossils and learning about paleontology.
Workshop participant Nina Corley, a high school science teacher at O'Connell College Preparatory School in Texas, said having access to fossils has increased her students' interest in science.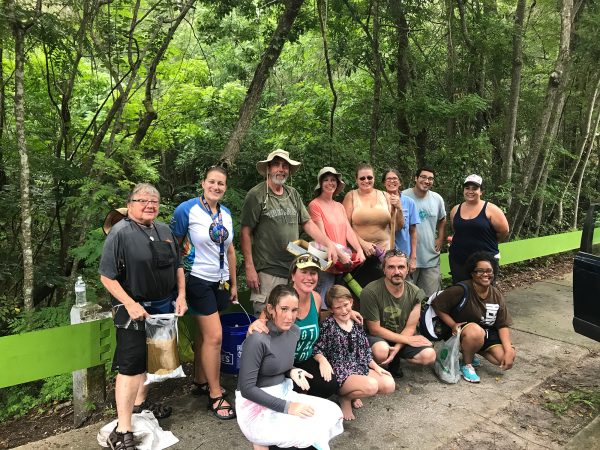 "I think that it has been a real opportunity for my students," Corley said. "Just having the actual real fossils makes such a huge difference. You can have a cast of them or a picture of them, but that's not the same as when they actually get to hold them in their hand, and that's what makes them take it more seriously and want to learn about it."
Corley presented her lesson on the geologic time scale to her earth and space science class, having her students place fossils correctly on the time scale. Then her students were able to apply the lesson they learned by teaching it to younger students.
"My students have been so excited," she said. "We even invited an elementary school over, and my students supervised as they were going through a hands-on activity of sorting through matrix and identifying different shark teeth."
Corley said another workshop benefit is that she now has a resource network if she ever has a question about fossils.
"I know now if I have a question or I can't identify something, I can go on the myFOSSIL website, I can contact someone that was from the program," she said.
Pirlo said in the future she would like to create similar programs with longer workshops to give teachers more experience.
"We don't want to just recycle the program that we had last summer but build upon it, take what we've learned and how we could improve it, and make something else," she said.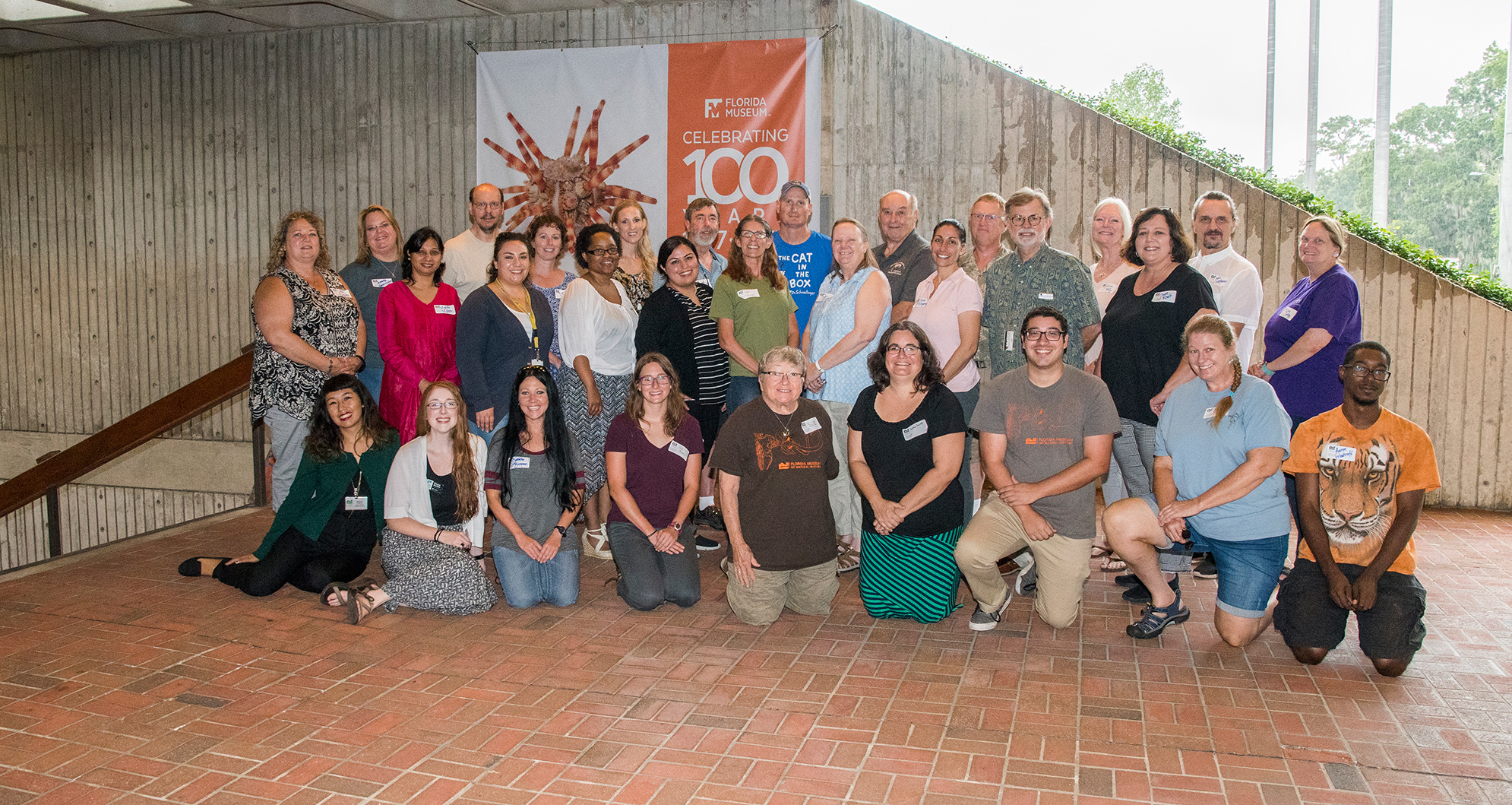 Pirlo said one of her favorite things about the workshop is seeing the excitement in the teachers and students at being able to see, touch and learn about real fossils.
"At least in my experience growing up, seeing and being able to hold things made them real to me," she said. "With little kids, they're still at that age where their imaginations are very fluid, and I think that holding a fossil really makes learning fun and interesting, and it helps them forget the fact that it is class."
Pirlo said the best way for others to get involved is by downloading lessons from myFOSSIL. She said people can also follow The Fossil Project on social media – The FOSSIL Project on Facebook, @thefossilproject on Instagram and @projectFOSSIL on Twitter – to find out about upcoming opportunities.
---
Sources: Jeanette Pirlo, jpirlo@flmnh.ufl.edu, 352-273-1936;
Nina Corley, nina.corley@oconnellprep.com, 409-771-0670
Learn more about the myFOSSIL program.
Learn more about Vertebrate Paleontology at the Florida Museum.
Learn more about Invertebrate Paleontology at the Florida Museum.