Megan Ennes, assistant curator of museum education at the Florida Museum of Natural History, has been named the new director of the University of Florida Thompson Earth Systems Institute. In her role, which begins July 1, Ennes will strengthen and forge new collaborations with researchers at UF and across the state to further the Institute's mission.
TESI launched in 2018 thanks to a gift from longtime Museum supporters Jon and Beverly Thompson. Since then, the Institute has become known for its Scientist in Every Florida School program (SEFS), public events, digital outreach and environmental leadership opportunities for UF undergraduates. Through these programs, TESI strives to advance communication and education about Earth systems science in a way that inspires Floridians to be effective stewards of our planet.
In her role at the Museum, Ennes studies how people learn about science in informal settings, like museums. Ennes has also served as the science director for the National Network for Ocean and Climate Change Interpretation, an organization that trains informal educators on how to communicate about climate change using research-backed methods. One of her overarching goals for the work she does is to come up with strategies for how museums can broaden participation in science, something that aligns with the goals of TESI.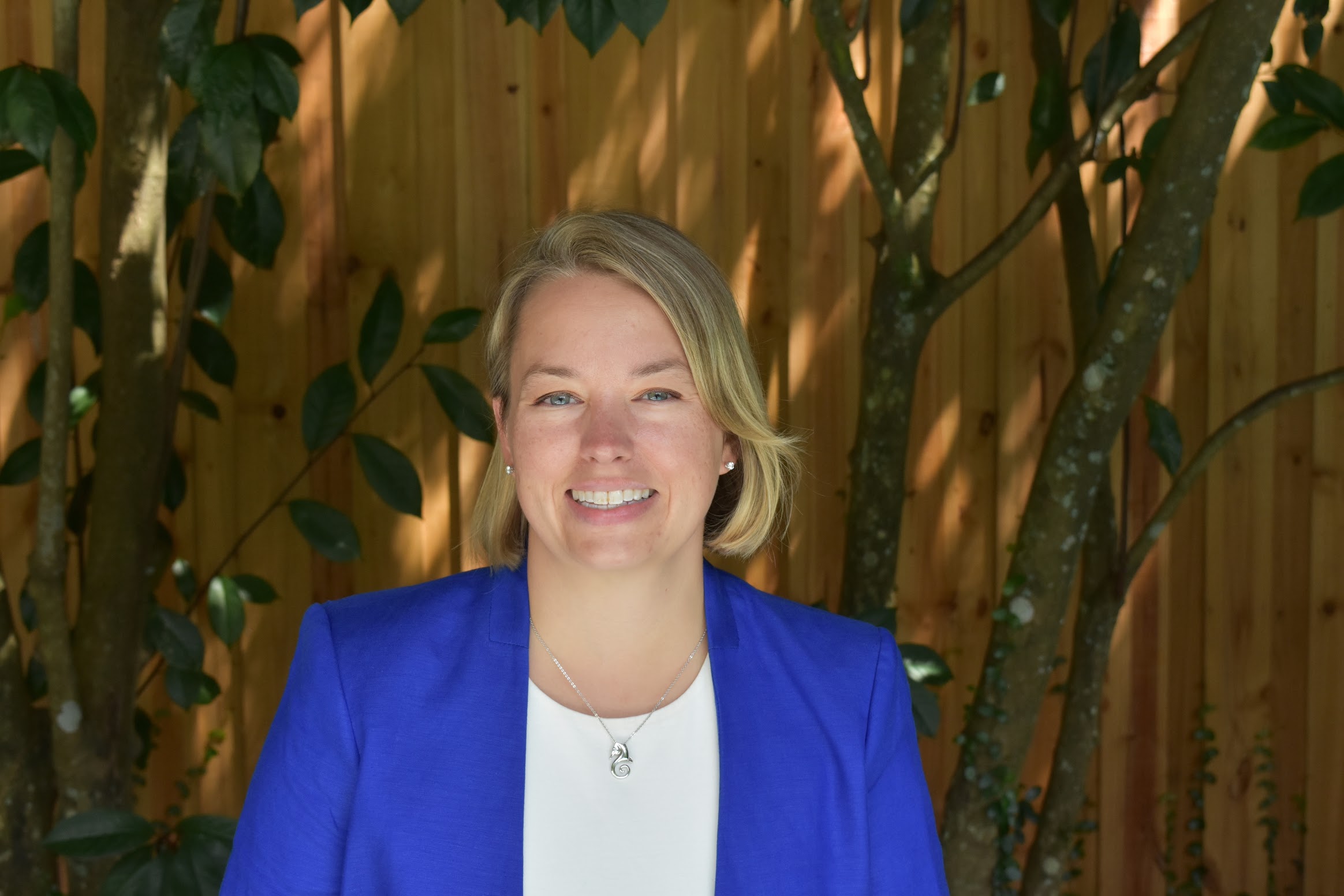 "I'm very excited at how well I think this additional role aligns with my goals and research," said Ennes, who also heads up the Museum Education Research Group.
"I want us to be known as the go-to place for learning about cutting-edge research related to Earth systems, where folks can come to us and know that we will have information that anyone can read, understand and apply to their everyday lives," Ennes said.
"I also want our collaborators to know that we are a key partner with the resources to help translate the work that's being done here at the University to the public in creative and innovative ways."
Ennes said her passion for sharing science with the public started with a scuba trip during a summer camp in Indiana.
"I saw one little piece of seaweed," she recalled. "But it was the coolest experience I had ever had."
That experience led her to pursue her bachelor's degree in marine biology. She quickly realized that what she liked best in her classes was breaking down the information in a way that excited people, so she decided to double major in education. After college, she worked as an aquarium educator and earned her master's degree in environmental studies. Following her decade-long stint educating aquarium visitors, Ennes completed a Ph.D. in science education. Her research focused on how museum-based family programming impacts the science interests and career aspirations of youth.
Ennes is the author of more than two dozen peer-reviewed publications and teaches several classes at UF related to science education and communication. She was recently one of 10 faculty members across UF awarded a 2023 Assistant Professor of Excellence Award.
As she steps into the new role, Ennes plans to uphold TESI's trusted reputation for partnering with researchers on planning, implementing and evaluating education and outreach projects.
For example, as a co-principal investigator on a department of natural history project titled, "Moving and Improving the Florida Museum of Natural History Fish Collection," Ennes will work with the SEFS team to host a professional development workshop for K-12 teachers. During the workshop, participants will learn about the importance of fish collections and work with scientists to develop lesson plans.
Starting this summer, Ennes will also take over as the principal investigator on Community Action Projects for the Environment. The program guides youth through the process of developing a project that addresses a community environmental issue and results in asking a decision-maker to implement a change that benefits everyone.
Bruce MacFadden, a UF distinguished professor and vertebrate paleontology curator at the Florida Museum of Natural History has served as the Institute's founding director for the past five years.
"Every one of Earth's spheres—air, water, land and life — is impacting our state in potentially dramatic ways," MacFadden said. "Almost every time I read the news, I see something that relates to the Institute – red tide, sea level rise, pollution, flooding. Making the university's research on these issues accessible to all Floridians is fundamentally important to the future of our state. With Megan's background and experience, I am confident in her ability to grow the Institute and take it to the next level."
Ennes said her time as an educator is what inspires her work, even today. She recalls one day at the aquarium when she asked a student to describe the texture of a sea star. As he was thinking, she asked him if it felt bumpy.
"He looked at me and said, 'No, it feels perfect.'"
"And really, I mean, that's the goal of being an educator — to help connect people to the wonder of our planet. And that's something I hope to do in my new role at TESI."
---
Sources: Megan Ennes, mennes@floridamuseum.ufl.edu;
Bruce MacFadden, bmacfadd@flmnh.ufl.edu
Media contact: Rebecca Burton, rlburton@floridamuseum.ufl.edu