The Florida Museum of Natural History's Randell Research Center on Pine Island near Fort Myers, once home to the Calusa Indians, has acquired an additional five acres containing two mounds. The area will eventually be added to the site's educational interpretive trail.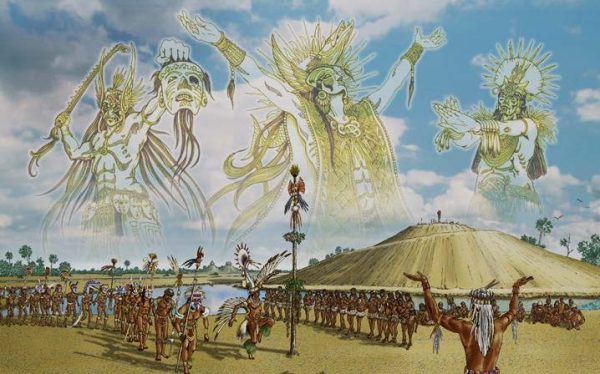 Museum officials plan to formally announce the purchase at 9:30 a.m. on Monday (March 16) at the Calusa Heritage Trail, 13810 Waterfront Drive, Pineland, 33945.
The addition of a burial mound and ancient midden to the now 67-acre site was made possible with a $150,000 gift from the Sear Family Foundation and $50,000 from the Calusa Land Trust.
"This is a dream come true," said Randell Center director William Marquardt, who will make the formal announcement Monday. "Since the original gift of property by the Randell family in 1996, we have wanted to add these mounds to the area that we protect and interpret for the public."
Marquardt said the 25-foot-tall, 230-foot-long Smith Mound is a sand burial area the Calusa used 350-1,000 years ago. It is named for Captain John Smith, who in 1926 defended the mound from destruction. The smaller 10-foot-tall, 100-foot-long Low Mound contains charred wood, shells and animal bones — the remains of meals consumed by the Calusa 1,700 years ago, about the time of the Roman Empire. Archaeologists believe the mound was built when the shoreline was much farther east than it is today, Marquardt said.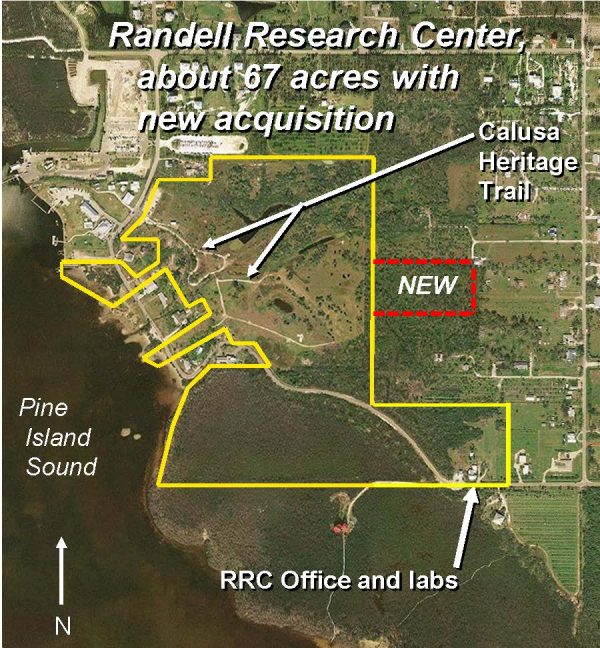 A fence and thick vegetation currently obscure the mounds, but Marquardt said future plans include clearing the invasive species and opening the area to the public.
"We'll need to raise additional funds to extend our fence around the new properties, and then extend the Calusa Heritage Trail so that our visitors can walk out to see the mounds," Marquardt said.
Calusa Land Trust President John Kendall said the donation is the group's largest gift to an outside entity.
"Our board deemed this parcel 'priceless' and part of our mission. We continue to seek partnerships with like-minded charitable organizations that also wish to help preserve this precious piece of paradise named Pine Island."
Donor Judith Sear said the Sear Family Foundation was pleased to augment funds already raised and set aside by area residents through the land trust.
"When we heard about the possibility of preserving these archaeologically significant mounds and adding to the Calusa interpretive site, we simply couldn't pass on the opportunity," she said.
---
Learn more about the Randell Research Center.
Learn more about the South Florida Archaeology & Ethnography at the Florida Museum.