Like many children, Rachel Narducci gained a love and appreciation of dinosaurs from the movie "Jurassic Park." Unlike most kids she turned that love of ancient life —and more importantly, fossils — into her career.
On Sept. 12, Narducci officially stepped into her new role as collections manager for vertebrate paleontology at the Florida Museum of Natural History. She replaces Richard Hulbert, who previously held the position for 22 years and helped mentor Narducci during her time as an intern and graduate student.
"I'm incredibly honored to be in this position," Narducci said. "It's really due to the mentoring and all the opportunities that have been provided to me by this museum."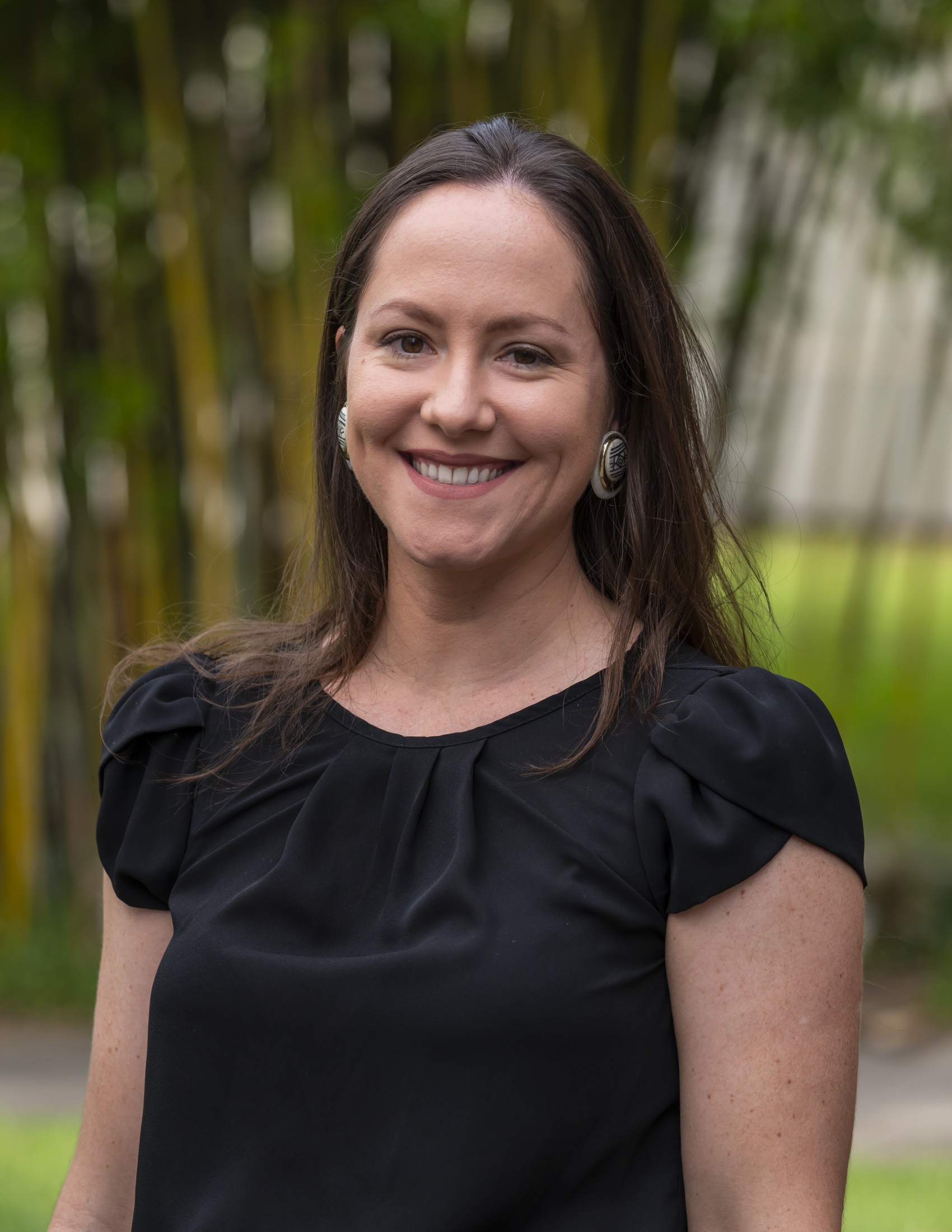 As an undergraduate, Narducci studied at the University of Florida, where she incubated her passion for the distant past. She was particularly interested in paleobiology, the study of ancient life through the use of fossils. Unfortunately, there wasn't a major for that, so she settled for the next best thing: graduating with a double major in anthropology and geology.
While working on her bachelor's degree, she took an internship with the Florida Museum working in the Titanoboa exhibit, which had just debuted and featured fossils that had recently been discovered in Colombia. The job was a major turning point, as it showed that she could find a career in paleontology or paleobiology. After the internship ended, she realized that she loved working at the museum, so she applied to as many part-time positions as she could find.
She was able to put her background in geology to work in her first research position at the Florida Museum, helping remove and analyze fossils embedded in the clay from Haile limestone quarries in North Florida. From there, she took part-time positions in the museum's ornithology and invertebrate paleontology collections, where she prepared, cataloged and imaged specimens.
After obtaining her bachelor's degree, Narducci wasn't quite sure where to put her skills to use. But while she was working in the paleontology divisions, her passion for the collections gradually solidified into the goal of being a collections manager.
She enrolled in a doctoral program in UF's department of biology, where she started her dissertation on the brain anatomy of ice age megafauna inferred from fossil skulls. She hopes to graduate this spring.
Her work with CT scans as a part of her dissertation has been extensive, and she learned how to push the scanners to their absolute limit. CT scanners weren't originally designed with giant ground sloths and mastodons in mind, and they would often fail to image the entire fossil due to its immense size. To get around these limitations, Narducci had to develop innovative techniques to glean as much information as possible from her specimens.
"I really like morphology, and I loved learning how to CT scan. Learning new skills relating to fossils has been my favorite part of working here," she said.
Narducci is excited to have started the position and has hit the ground running. She hopes to expand the scope of the museum's CT scanning of its vertebrate fossils and help students with their research. Further down the road, she'd like to focus her efforts on reorganizing the collections, which will be especially important as the museum continues to create more collection spaces.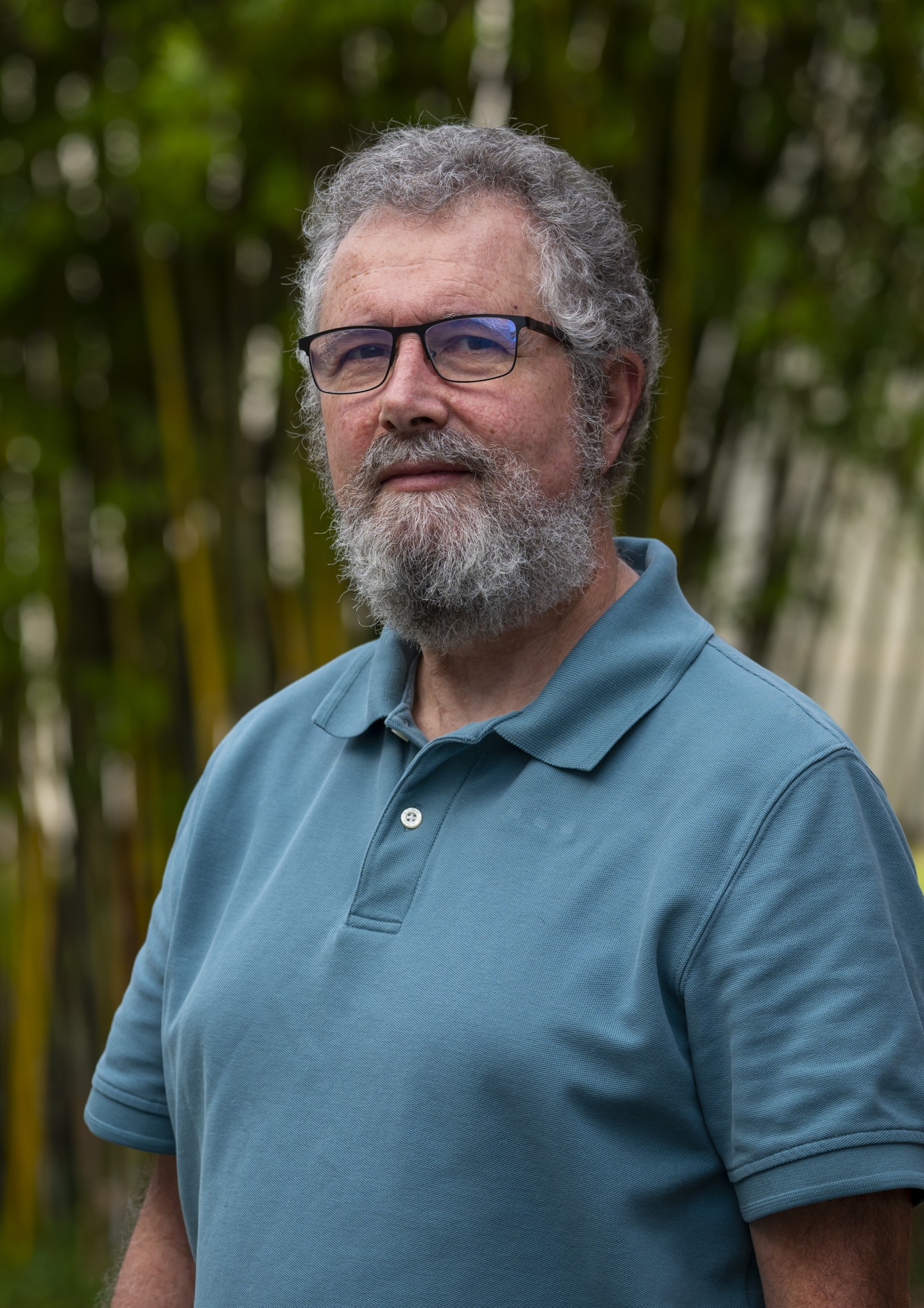 Before Narducci, Hulbert managed the museum's five vertebrate paleontology collections and oversaw an astronomic increase in the number of curated fossils. There are currently more than 1 million fossil specimens, some of which date back to the first major radiation of vertebrates during the Ordovician Period, 450 million years ago.
"Richard started his relationship with the vertebrate fossil collections at the Florida Museum of Natural History over 40 years ago as a graduate student at UF," said Jonathan Bloch, curator of vertebrate paleontology at the Florida Museum.
Hulbert originally obtained a doctoral degree in zoology from the University of Florida, studying the fossil history of North American horses. He later worked as an assistant professor, then an associate professor of geology and curator of paleontology at Georgia Southern University for 10 years before returning to Florida in 2000. The following year, he published what remains the definitive book on Florida's vertebrate fossil history.
"The Florida fossil record was always his greatest interest," Bloch said. "His legacy includes not just vastly improved fossil collections but also a whole generation of scientists and fossil enthusiasts who have been significantly influenced by his unparalleled understanding of and enthusiasm for the Florida fossil record."
---
Sources: Rachel Narducci, rnarducci@flmnh.ufl.edu;
Jon Bloch, jbloch@flmnh.ufl.edu
Writers: Brian Smith, brian.smith1@flmnh.ufl.edu;
Jerald Pinson, jpinson@flmnh.ufl.edu