Euonymus americanus is called hearts-a-bustin', bursting-heart or strawberry bush.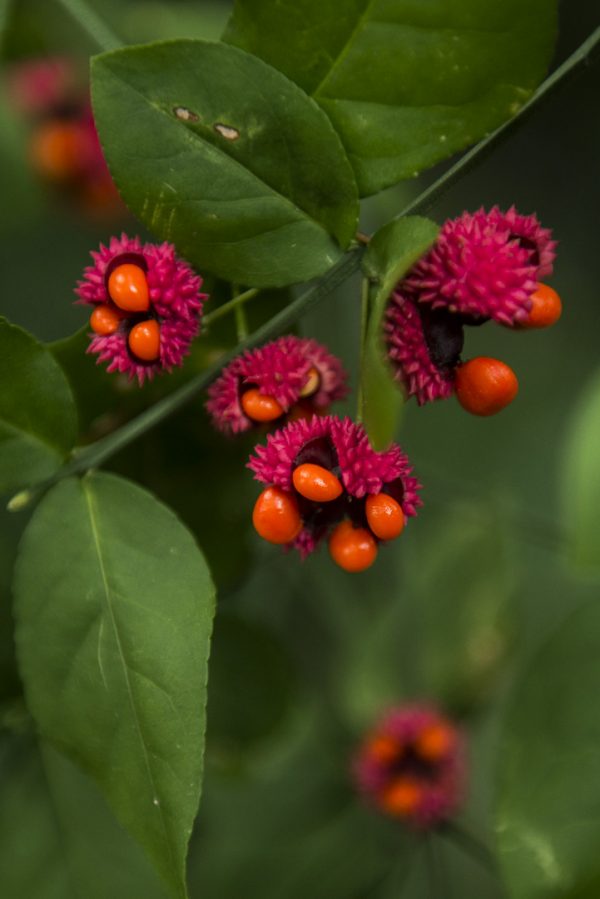 1: It's a Florida native shrub that's made for the shade.
This species is native to moist forests in the eastern United States as far west as Texas and north into Ontario. It grows throughout most of Florida (except the southernmost part of the peninsula), so if you have a partly shaded yard, this would make an interesting addition. Hearts-a-bustin' does not thrive in very sunny, dry, exposed locations.
2: The common names refer to the fruit.
Although the flowers are small and not particularly showy, the fruit are round, bright pinkish-red capsules covered with conical bumps, vaguely resembling a warty strawberry. At maturity, the capsules split open to reveal the seeds, which have a fleshy orange-red cover called an aril — hence the whimsical names for this plant.
3: It's a colorful shrub that attracts birds and other animals.
After the showy fruit mature in early autumn, the leaves turn various shades of yellow, orange or red before they are shed for the winter. The angular stems remain green through the winter and will become flushed with purple when exposed to sunlight. It's also a great way to attract wildlife to the landscape. Deer and rabbits love the foliage. The aril covering the seed is very attractive to birds and small mammals and is a great source of fat and sugar for these animals.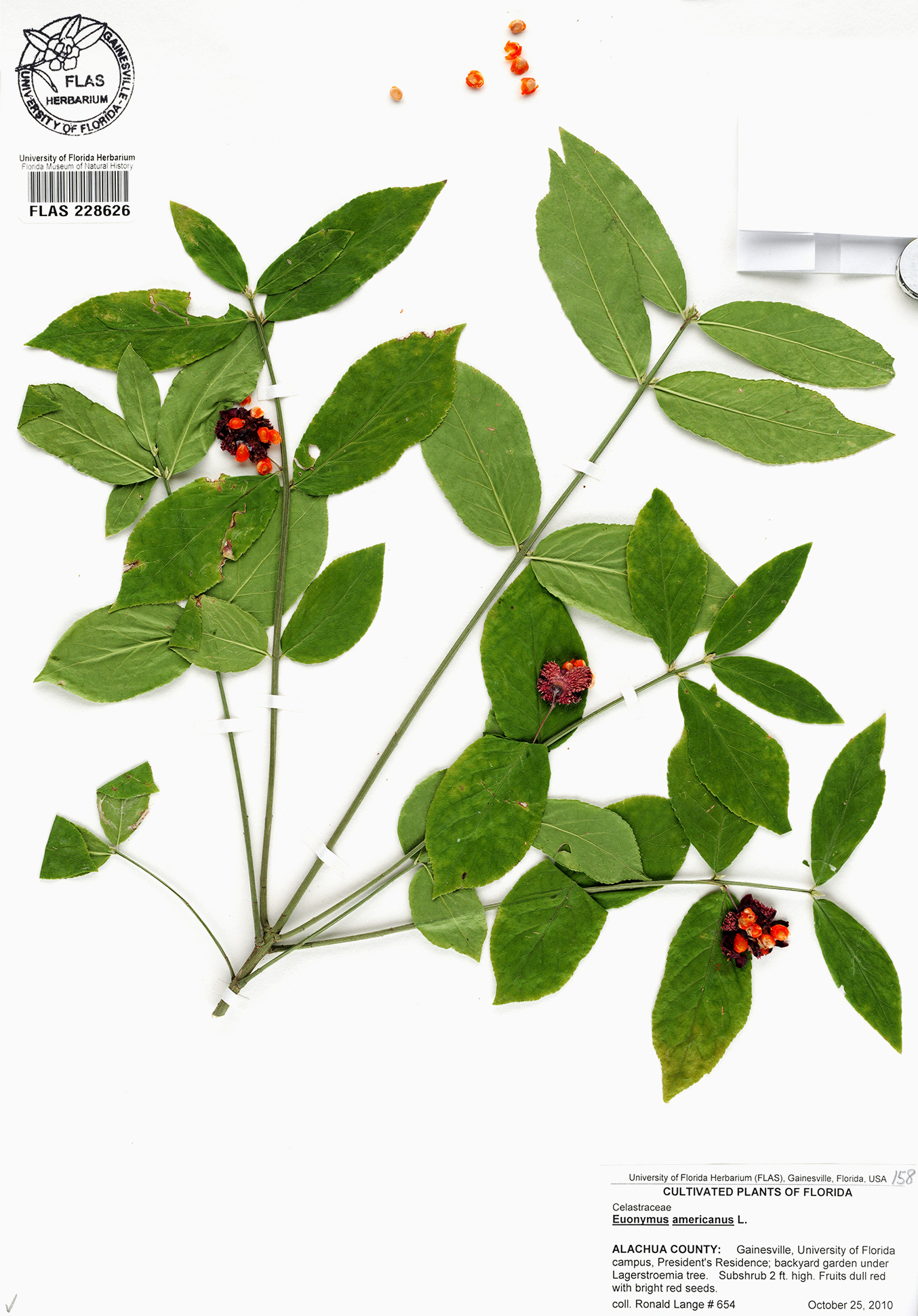 4: This is a strawberry bush you don't want to eat!
The common name strawberry bush refers to the color and appearance of the fruit, but does not imply that it is edible. In fact, all parts of this plant — especially the fruit, seeds and bark — contain a variety of compounds that are poisonous if consumed by humans, but are safe for wildlife.
5: There's a connection to Sleeping Beauty!
A European cousin of hearts-a-bustin', Euonymus europaeus, is called the spindletree because the hard, strong wood was used to make the sharp, pointed spindles on spinning wheels. Remember how Sleeping Beauty pricked her finger on the spindle and fell into a deep sleep? This was based on the false belief that the wood was toxic enough to put you into a coma if you pricked your skin with it or inhaled the wood dust.
---
---
Marc Frank is an Extension botanist and a biological scientist in the University of Florida Herbarium.