P

hotogrammetry is a cost-effective, portable, and flexible solution in producing 3D models of biological and cultural heritage collection objects. It utilizes photography and computer software to create high resolution and scalable 3D models by texturing a polygonal mesh with a series of overlapped photographs.

The method excels at capturing external morphology while retaining realistic colors and textures in a wide range of collection object sizes. It is an affordable alternative to CT scanning when only external surface capture and accurate color is wanted. It's also an alternative to surface scanners for hard to capture surfaces of small- to medium-sized collection objects.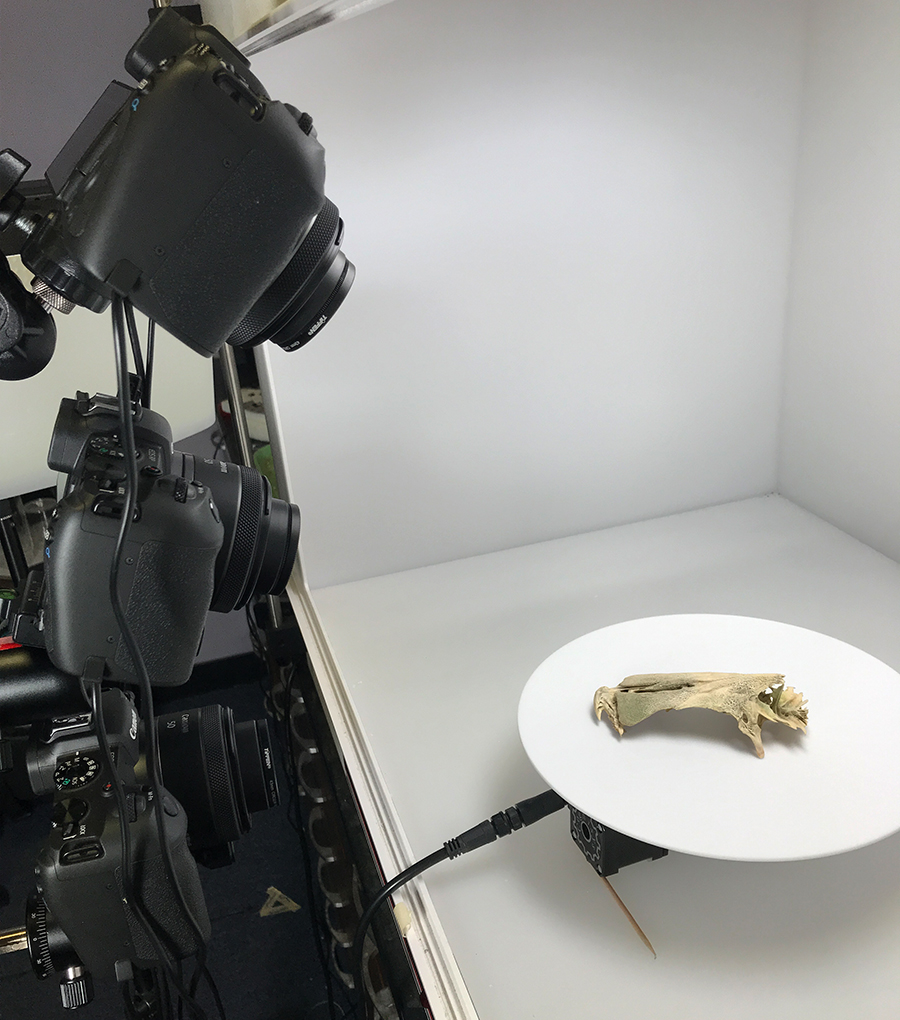 The photogrammetry workstation housed at the Florida Museum digital imaging division consists of a three-camera system tethered to an automated turntable for high-throughput scanning. The specimen and turntable are placed in a diffused Ortech lightbox and there are macro imaging capabilities with a paired focus-stacker. We have a dedicated photogrammetry reconstruction computer with licenses for Reality Capture and Agisoft Metashape.
Both imaging and reconstruction workstations are located in Rm 277.
Contact:
Zach Randall for training and scheduling.