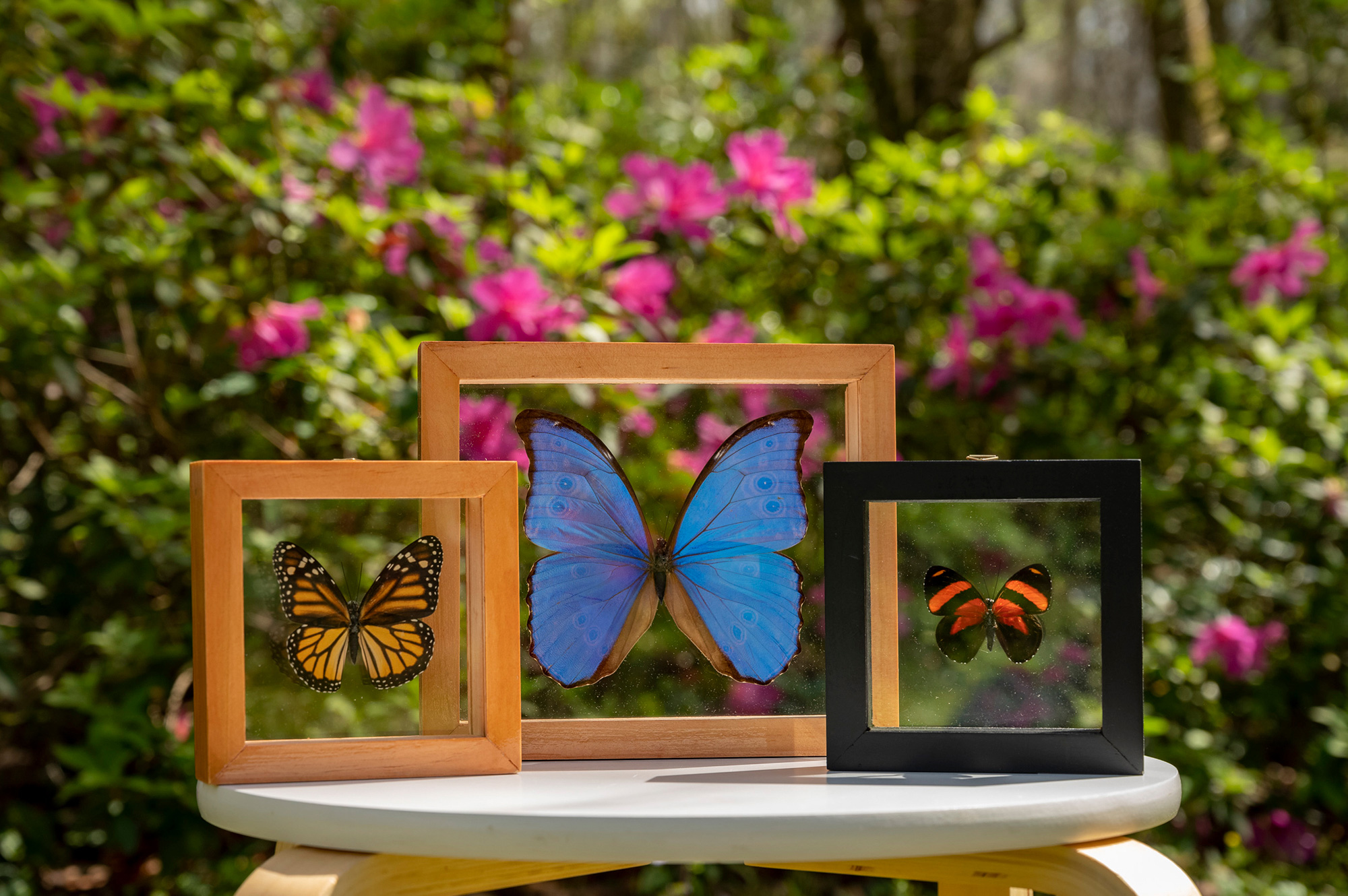 If wonderful winged creatures are your passion, check out these unique Lepidoptera feature pieces. Each piece varies because they are made with ethically-sourced butterflies and set by hand in these simply elegant transparent display frames.
Butterflies speak to transformation and the serenity of nature's beautiful creatures. A gift of a framed Lepidoptera invites that timeless mood into your home.
This collection of framed butterfly wall art is just one of the gorgeous butterfly-themed gift ideas we have in our shop.