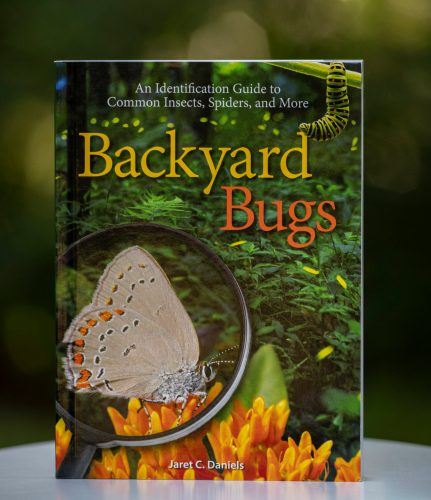 Backyard Bugs: An Identification Guide to Common Insects, Spiders, and More
by Jaret C. Daniels
Paperback, 224 pages.
Explore the most common backyard bugs in the United States and southern Canada in this handy guide! With great photos, you can learn about more than 150 species from ants to spiders, with great info about where to find them and what you should know about your bug visitors.
You can find this book and more in our gift shop. Learn about your natural world and explore nature near you!
Dr. Jaret Daniels is an entomologist here at the Florida Museum's McGuire Center for Lepidoptera and Biodiversity, as well as an Associate Professor with the University of Florida's Entomology & Nematology Department. He specializes in lepidoptera and insect conservation.