The Florida Museum of Natural History is saddened to announce the death of S. David Webb, former distinguished research curator emeritus of vertebrate paleontology and University of Florida professor.
Webb served as curator from 1964 to 2003 and authored more than 100 scientific publications covering a broad range of topics. Much of his research focused on the Great American Biotic Interchange – the migration of animals between North and South America – and the evolutionary family tree of mammals with cloven hooves, with a focus on camels.
He was known as a prolific scholar, a fieldwork enthusiast, a beloved mentor and a popular speaker.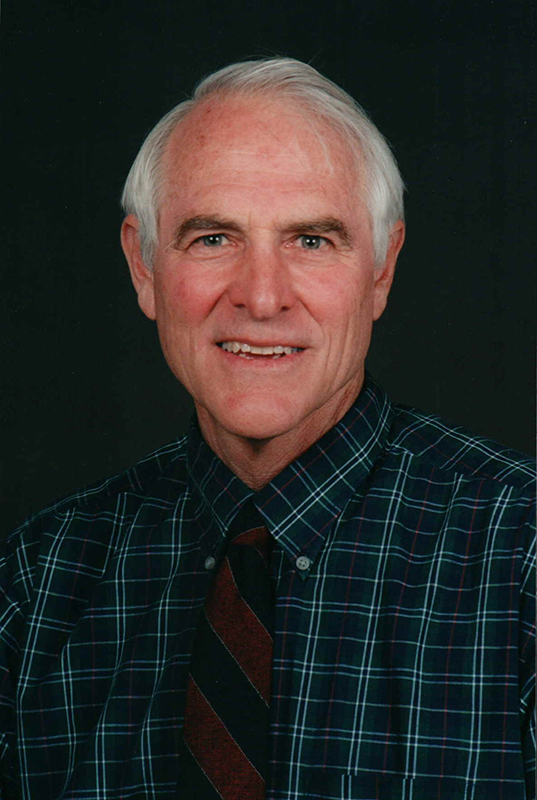 Webb's colleague and friend Bruce MacFadden, museum curator of vertebrate paleontology and director of the UF Thompson Earth Systems Institute, said Webb's efforts helped build the collection from a few cabinets of fossils into one of the top five vertebrate paleontology collections in the nation.
"David 'Dave' Webb was an international leader in the science of vertebrate paleontology," MacFadden said. "He was an inspiration within our museum for five decades and his legacy lives on by the fossil collections that he and his students made, his impact on science and his forward-thinking education and outreach."
Many of the Florida Museum's most iconic and beloved fossils are the result of Webb's work. He was responsible for excavating the mammoth skeleton that stands in the Denny Gallery from Florida's Aucilla River and assisted in the museum's acquisition of the mastodon skeleton in front of the "Discovery Zone" exhibit. He and his students also collected many of the specimens displayed in the "Florida Fossils: Evolution of Life and Land" exhibit, which he developed over the course of many hours with museum staff.
"The fossil hall at our museum would be a less enriching place without his intellectual contributions," MacFadden said.
Webb's enthusiasm for paleontology led him to develop and teach a vertebrate paleontology course at UF for 40 years. MacFadden said Webb served on numerous graduate committees and was a mentor to budding paleontologists of all types, from local school children to UF graduate students. Webb's passion for education made him a popular lecturer at the museum and in fossil clubs around the state.
In addition to his fieldwork and teaching, he also started a series of newsletters about Florida fossils and founded the Florida Paleontological Society in 1978. In honor of his contributions to the field, he was appointed president of the Society of Vertebrate Paleontology from 1977 to 1978.
"Dave was my colleague for four decades and he always was an inspiration to me," MacFadden said. "He will be missed."
---
Watch Webb describe the moment he first dove in Florida's Aucilla River and discovered a treasure trove of mammoths and mastodons. Many of the fossils and cultural artifacts recovered from the river are on display in the museum's public exhibits.
---
Source: Bruce MacFadden, bmacfadd@floridamuseum.ufl.edu, 352-273-1937