Plant biologist Doug Soltis has been elected a member of the U.S. National Academy of Sciences, an achievement considered one of the highest honors in American science.
A distinguished professor and curator at the Florida Museum of Natural History at the University of Florida, Soltis is recognized worldwide for his research on the origin and evolution of flowering plants, plant genome evolution and the relationships between plants. Using genomic methods and computational modeling, he investigates the patterns and processes of plant evolution and identifies conservation priorities.
Soltis, also a professor in the UF department of biology, directs the Tree of Life — a map of the evolutionary relationships between every organism on the planet — and has initiated outreach projects to help increase public understanding of biodiversity, emphasizing the importance and connectivity of all species.
"Doug is a brilliant biologist who consistently ranks among UF's most highly cited faculty members and is one of the intellectual leaders of the National Science Foundation's Tree of Life initiative," said Doug Jones, director of the Florida Museum. "In addition to his extraordinary research achievements, I am pleased to observe that Doug is a genuinely humble individual who cares deeply about his students and colleagues as well as the fate of the world's biodiversity. He is an outstanding member of the museum's faculty and very deserving of this special honor and recognition."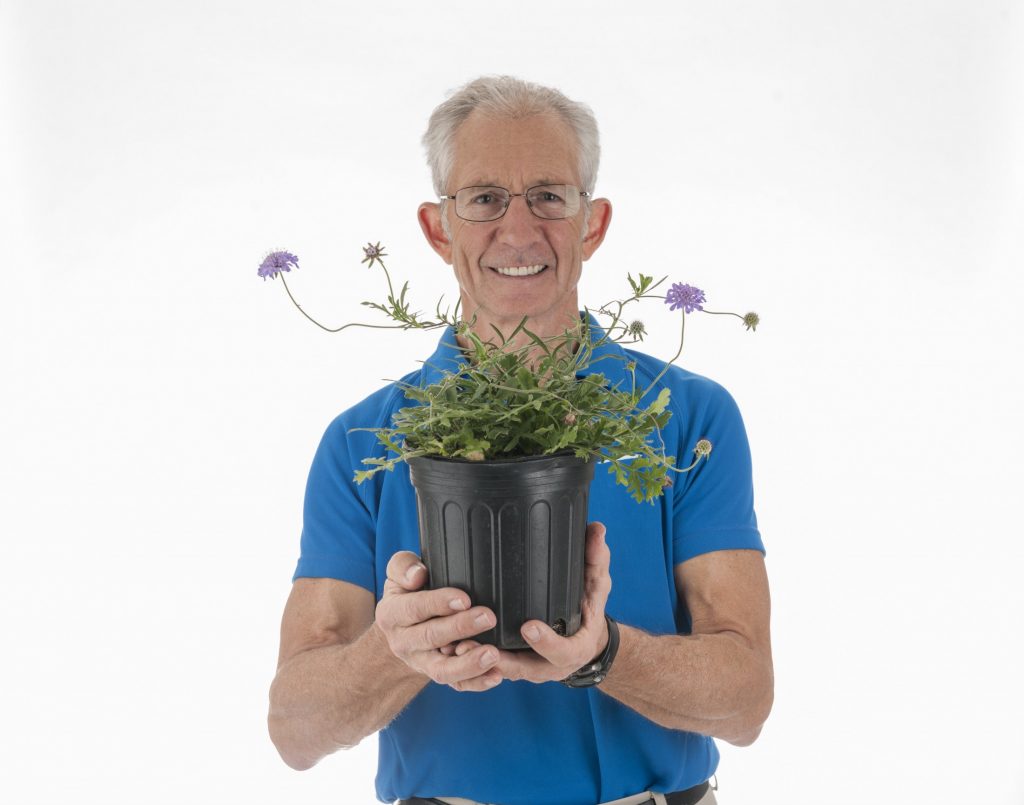 Soltis led collaborative efforts to assemble the most comprehensive tree of life for flowering plants and uses genomic approaches to investigate the earliest living lineages of flowering plants to provide new insights into the first flowers. He played a key role in sequencing a draft genome of Amborella trichopoda, the only living representative of the sister lineage to all other flowering plants in existence. This genome could serve as an evolutionary reference for all other flowering plants.
His research has also helped advance the understanding of genome duplication, or polyploidy, in flowering plants, and the Soltis Lab's work on the sunflower family has provided new insights into the genetic and genomic changes that accompany polyploidy.
Recently elected to the American Academy of Arts and Sciences, Soltis has won numerous honors for contributions to the study of plant diversity, most notably the International Prize in Botany, the Asa Gray Award, the Botanical Society of America's Distinguished Fellow Award and the Darwin-Wallace Medal from the Linnean Society of London.
He is the museum's fifth member of the NAS, joining his wife and fellow plant biologist Pam Soltis, Liz Wing, David Dilcher and Ed Deevey.
The National Academy of Sciences is a private, nonprofit institution that was established under a congressional charter signed by President Abraham Lincoln in 1863. It recognizes achievement in science by election to membership. With the National Academy of Engineering and National Academy of Medicine, the NAS provides science, technology and health policy advice to the federal government and other organizations.
Selfless mentor, relentless researcher
A native of Sewickley, Pennsylvania, Soltis enjoyed roaming his grandfather's farm as a child, fascinated by the diversity of life he encountered. He credits his undergraduate botany professors at the College of William and Mary for helping develop his interest in plants. He received his master's and doctoral degrees in plant biology from Indiana University.
In his own teaching, he possesses the ability to thoroughly engage students in the study of plants, said Tyler Egan, who took Doug and Pam Soltis' plant taxonomy course as an undergraduate botany student.
"His ability to take the subject matter and apply it to practical life was always something I looked forward to," said Egan, now a graduate student in the College of Medicine. "What makes him great, however, is the level of care he gives to not just his own field of expertise and study but also to his students and their personal success. He's interested in who you are and cares about how you do in the present and the future, whether botany is a career choice or a favorite hobby."
As a mentor, Soltis leads by example, said J. Chris Pires, one of his former postdoctoral fellows and now a professor of plant evolutionary biology at the University of Missouri. He recalls watching Soltis work long hours but also take time for family, exercise and fishing with friends.
Soltis gives his time and encouragement generously to students and postdoctoral researchers and is "relentless in his pursuit of excellence" in his own research, Pires said.
"He's one of the most innovative plant biologists in the world, always at the cutting edge of new methods and technology," Pires said. "He learned the latest approaches himself, moving from gel-based to sequencing-based molecular systematics and then to genomics. Given his excellence and innovation in research and the enormous legacy of people he has trained, he is truly deserving of the honor of being elected to the National Academy of Sciences."
---
Learn more about the Soltis Lab at the Florida Museum.