One of the most critically endangered butterflies in the U.S. is getting a little more help.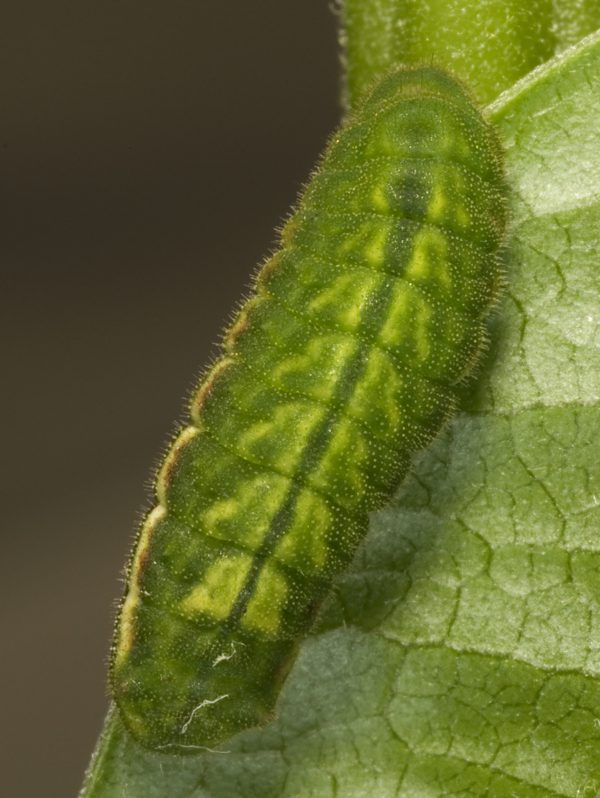 The Florida Museum of Natural History has partnered with the U.S. Fish and Wildlife Service and Florida Park Service to re-establish populations of the Miami blue butterfly.
The Miami blue is unique to South Florida and has a wingspan about the width of a thumb. Once common in the region, populations drastically declined in the '80s and '90s due to development of its coastal habitat.
Now, it is only found on several uninhabited islands in Key West and Great White Heron National Wildlife Refuge, which reach from north of Marathon to west of Key West.
Lead project researcher Jaret Daniels, director of the Florida Museum McGuire Center for Lepidoptera and Biodiversity, received funding from the wildlife service Cooperative Recovery Initiative and the Disney Conservation Fund Reverse the Decline Initiative to further study and try to re-establish the butterfly.
"The ultimate goal of all this work is to eventually expand the range of this butterfly and learn how we can perform restoration biology on butterflies like this in a better way to be more successful," he said.
Daniels said he has researched the Miami blue for more than a decade and is currently working with the seventh generation of a captive research population at the museum.
"What we're trying to do is fill in gaps of information on the ecology and the threats to this butterfly, so we are conducting research in both the lab and in the field," he said.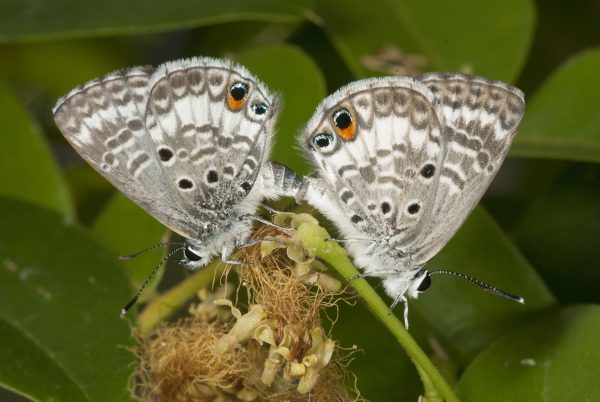 Daniels said money from the award will go toward all aspects of the work, from raising the butterflies to conducting extensive field trials, which include butterfly releases within Florida Keys National Wildlife Refuges, Bahia Honda State Park and Long Keys State Park.
The releases involve caging Miami blue larvae and adult butterflies over their host plants and seeing how they survive compared to butterflies released without protection from predators.
"We're trying to tease out a lot of these little bits of information about what works and what does not to help improve organism survival and ultimately population establishment," Daniels said.
He said scientists plan to begin the releases this week or during September, and park visitors who see the cages are asked to respect the research and not harass or harm the butterflies.
"What we learn about this butterfly hopefully will inform us when other endangered butterflies are threatened or declining, not only in Florida but potentially nationally and internationally," he said. "This is something I think a lot of people will find valuable and interesting."
Sarah Cabrera, primary field researcher for the project, said residents interested in helping pollinators should grow native plants in their yards or gardens.
"The Miami blue butterfly is just one of many pollinators that are rapidly declining across the country," she said. "Given the importance of pollinators to both our natural ecosystems and human food systems, it is vital to understand more about how to restore pollinator populations and ultimately reverse these declines."
Daniels said because the butterfly is predominately found in Florida, re-establishing it will help preserve some of the state's natural heritage.
"Beyond that, it's an endangered species, so I think we have an obligation to try to do as much to protect it and restore it as we can," he said.
Keys residents with questions or those interested in assisting in the field experiments should email Cabrera, ssteelecabrera@flmnh.ufl.edu.
---
Sources: Jaret Daniels, jdaniels@flmnh.ufl.edu, 352-273-2022;
Sarah Cabrera, ssteelecabrera@flmnh.ufl.edu, 305-872-2239, ext. 204
Learn more about the McGuire Center for Lepidoptera & Biodiversity at the Florida Museum.