The Philanthropic Educational Organization Sisterhood (P.E.O.) has awarded a $15,000 scholarship to Natasha Vitek, a doctoral student in vertebrate paleontology at the University of Florida.
One hundred doctoral students in the U.S. and Canada were selected for the award, given to women who demonstrate a high level of academic achievement and the potential to have a positive impact on society.
Vitek's research uses measurements and statistics to understand how the physical variation between individual animals within a species scales up over time to the major changes seen in the fossil record. Her current work applies this theme to tiny teeth of small mammals, linking differences in their 3D shape to the diversity in their genes and the local environments they inhabit.
She will use the award to fund her micro-CT scanning and genomics work.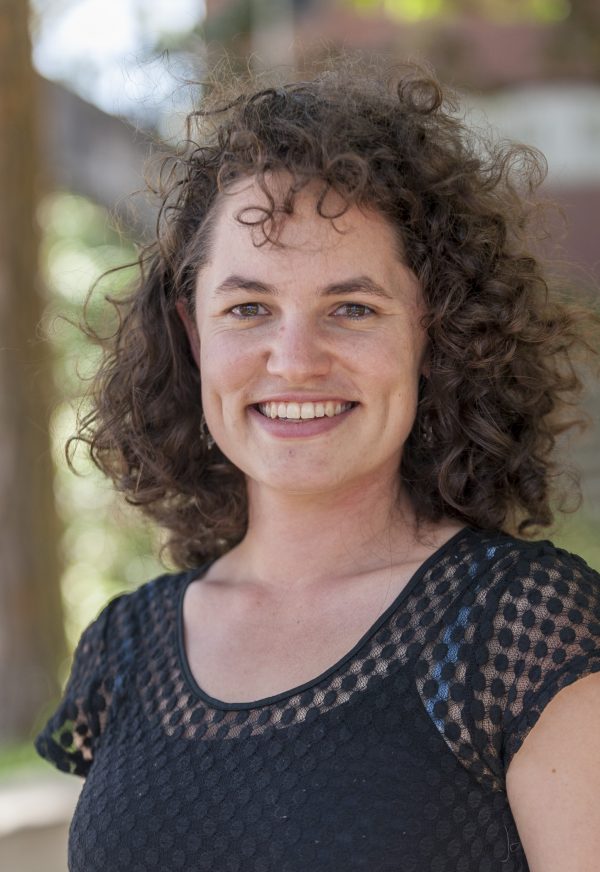 "Natasha is a highly motivated, sharply intelligent, focused researcher," said Jonathan Bloch, curator of vertebrate paleontology at the Florida Museum of Natural History and Vitek's doctoral advisor. "During her time at UF she has participated in many of the important aspects of what we do at the museum – from fieldwork, to curation, to research and publication, to active involvement in meaningful outreach and education. These efforts have already produced 19 peer-reviewed publications, with many more on the way. She is an incredibly versatile museum scientist and educator and one of the brightest rising stars in vertebrate paleontology."
Vitek's nomination was advanced by local P.E.O. member Mary Lynch, a volunteer in the Florida Museum's vertebrate paleontology collection, and supported by the organization's Gainesville chapter.
The P.E.O. Sisterhood, founded Jan. 21, 1869, at Iowa Wesleyan College, Mount Pleasant, Iowa, is a philanthropic educational organization dedicated to supporting higher education for women. There are approximately 6,000 local chapters in the United States and Canada with nearly a quarter of a million active members.