A Florida Museum of Natural History curator and distinguished professor has been elected to serve as the president of the Paleontological Society, an international nonprofit devoted to the advancement of the science of paleontology.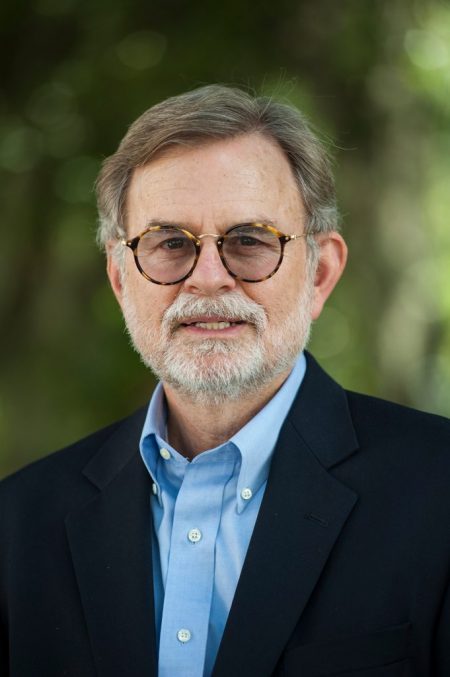 Bruce MacFadden, curator of vertebrate paleontology and previous president-elect of the society, was elected president for two years starting in November 2018. While in office he plans to advance the society's mission and ongoing initiatives.
"As president of the society, I want to support and enhance opportunities for the next generation of paleontologists," MacFadden said. "I'm also interested in engaging members of the general public that have an interest in fossils and paleontology."
MacFadden has been at the Florida Museum since 1977. He was the associate director of exhibits and public programs from 1996-2004 and content advisor for the "Florida Fossils: Evolution of Life and Land" exhibit.
In addition to his work with the Florida Museum, he has authored and co-written 200 peer-reviewed articles in professional scientific journals and was principal investigator for a 2010 National Science Foundation-funded Partnership for International Research and Education project to document and study the biodiversity of the New World Tropics during expansion of the Panama Canal.
MacFadden also helped develop myFOSSIL, an NSF-funded program to develop a network of people interested in collecting fossils and learning about paleontology. The program, which focuses on connecting amateur and professional paleontologists, organized a workshop last summer that provided K-12 teachers from around the country with paleontological resources, including fossils, to take back to their students. For more information on myFOSSIL, visit www.myfossil.org.
---
Source: Bruce MacFadden, bmacfadd@floridamuseum.ufl.edu, 352-273-1937
Learn more about Vertebrate Paleontology at the Florida Museum