The 62nd John Hintermister Gainesville Christmas Bird Count saw a profusion of great blue herons, flycatchers and whistling ducks – with a rare gray-headed swamphen thrown in for good measure.
On Dec. 15, a cool and cloudless Sunday, more than 100 birders stationed themselves around the city to tally every bird they saw or heard. By the day's end, they had documented 170 species, a tie for the second-most ever at a Gainesville count and just a handful short of last year's all-time high of 175.
A tradition begun in 1900 and organized yearly by the Audubon Society, the information collected during some 2,600 counts across the U.S. and Canada helps researchers monitor the health of bird populations and target conservation efforts.
"It's a good measuring stick," said Andrew Kratter, a Florida Museum ornithology collection manager and co-compiler of the Gainesville count. "This is an important dataset, and it's also a great citizen science effort that gets people engaged. For birders, it's the big social event of the year as well."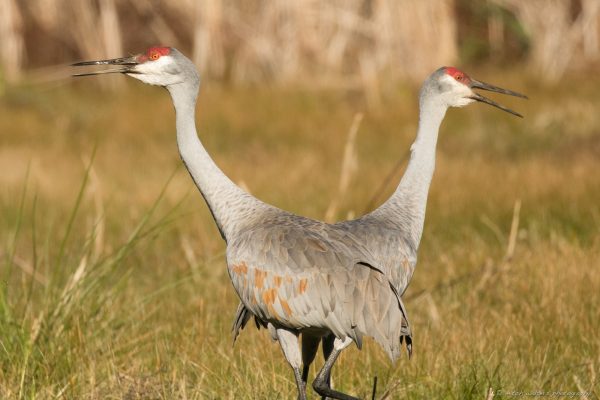 The two most plentiful species this year were sandhill cranes, with 7,993 individuals, and black-bellied whistling ducks, which blasted past their previous record of 2,110 to 6,872.
"The black-bellied whistling ducks were amazing, and it was nice to set a record for sandhill cranes, which are such an iconic species. Many of them arrived just in the last week," Kratter said.
Conversation at last year's count was dominated by limpkins and snail kites, two newcomers hot on the trail of the invasive apple snail. Snail kites had not been recorded at a Gainesville count before 2018 when birders documented 29. This year, they numbered 99. Limpkins, at 520 individuals this year, were slightly down from last year's 544.
Gainesville's count is named in honor of Hintermister, a birder who grew the local event from a humble band of bird enthusiasts into a "national powerhouse," Kratter said.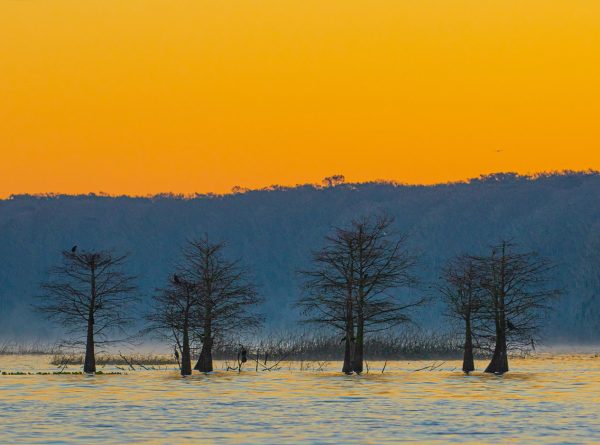 The count runs a full 24 hours, and while zealous owlers may begin their shift at midnight, most birders start just before dawn, Kratter said. He described Sunday's scene as follows: "Armed with binoculars, cameras, scopes, recording devices, checklists and smart phones with the eBird app, they stalked their quarry in duck-filled flooded prairies, serene longleaf pine savannas, endless expanses of dog fennel fields, sylvan forested campus nooks, lovely suburban parks and mindless acres of retail sprawl."
Kratter and a small crew motored out onto Newnans Lake where they documented a number of songbirds in the first flush of day and various gulls roosting on the lake later in the afternoon. They also recorded a blue grosbeak, first found earlier in the week, an unusual sight at the Gainesville count.
After twilight, each leader from the 11 teams assembled to compile their results and compare them to previous years. While a birder's pulse may quicken at a rare or never-before-seen species, hallmark species' numbers are closely tracked each year, and a decrease or an absence is carefully noted.
This year, "Bonaparte's gull was a conspicuous miss," Kratter said. "In the last 25 years, we've only missed it one other year. It's a cold-weather species, and it might be that it wasn't cold enough."
Rusty blackbirds have been on an alarming decline over the past few decades, but this year's 24 individuals were a notable uptick from previous counts, signaling that the species may be on the recovery locally, Kratter said.
Grassland species such as shrikes, bobwhites and ground doves "are still doing poorly," Kratter said.
On the increase, however, are species that traditionally overwintered farther south, such as the American redstart. With eight this year – twice as many as the previous Gainesville record – Kratter suspects the bird may become a regular winter resident as temperatures rise.
Pending final confirmation, the species whose numbers broke or tied their previous Gainesville record were sandhill cranes, 7,993; black-bellied whistling ducks, 6,872; anhingas, 632; house wrens, 325; pileated woodpeckers, 182; orange-crowned warblers, 168; barred owls, 67; yellow-throated warblers, 66; painted buntings, 26; indigo buntings, 9; American redstarts, 8; and summer tanagers, 5.
Unusual or rare species included the ash-throated flycatcher, blue grosbeak, brown-crested flycatcher, Canada goose, fulvous whistling duck, gray-headed swamphen, least bittern, least flycatcher, Louisiana waterthrush, peregrine falcon, roseate spoonbill, scaly-breasted munia, short-tailed hawk, snail kite, Vaux's swift, western sandpiper, western tanager, white-winged dove, whooping crane, winter wren and wood thrush.
---
Source: Andrew Kratter, kratter@flmnh.ufl.edu, 352-273-1973