Monarch butterflies are in serious trouble. Across eastern North America, migrating populations have plummeted more than 80% over the past two decades. News in the West is even worse, with population numbers down to less than 1% of their historic size.
To counteract these declines, we must work together to help rebuild monarch-breeding habitat to save the king of butterflies. Together, we can restore the reign of the monarch.
Restore the Reign of the Monarch is a collaborative initiative among conservation and education organizations, the brewing community and their combined patrons to raise awareness about the continued losses of the iconic monarch butterfly and help restore critical breeding habitat across the U.S.
UF News: Raise a glass to butterflies 
For Breweries: Get Involved
We are asking for breweries across the country to join us in this historic unified conservation goal by donating 25% of a special beer's proceeds, including any associated merchandise sales, in the effort to raise enough funds to plant 1 million milkweeds nationwide.
The University of Florida Foundation, the gift-fund-management arm of the university, will receive all funds. The Florida Museum of Natural History will then work with the Xerces Society for Invertebrate Conservation to ensure successful planting projects for monarch breeding habitat are completed across the country. Restoration efforts will focus on planting milkweed and other nectar-rich plants in an array of landscapes to help support monarch breeding and migration.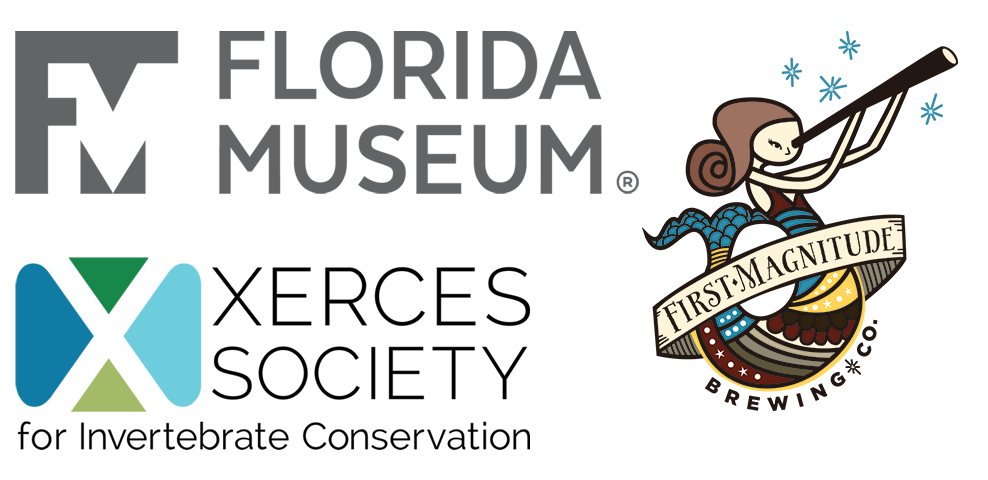 The Beer
Taking inspiration from the regal monarch butterfly, we chose an Imperial Stout that we recommend barrel-aging, if possible. First Magnitude Brewing Company will provide the recipe. Each brewery is encouraged to add their own unique twist to the beer if desired.
The Label
First Magnitude Brewing Co. has also created a beautiful and inspiring label design. We ask that all participating breweries and other collaborators use the label that is provided. Adequate space has been provided for individual logo placement.
Download 12 oz & 16 oz label files
Promotional Materials
Promotional materials will be developed by the Florida Museum of Natural History that will include additional background on the initiative organizers; the conservation cause and its focal organism, the monarch; as well as educational resources; key talking points; suggested social media posts and additional images.  Available in early 2022!  Check back for updates.
Sign up!
For Individuals: Get Involved
Support your local breweries!
Like other community enterprises, they need and value your patronage. Raise a glass, purchase some merch, get the word out or donate directly to help our monarch conservation efforts. Your assistance is most appreciated. Every action and donation matters. In the end, saving species never tasted so good.
Donate Now!
We ask organizations with an environmental conservation or science education mission such as zoos, aquariums, botanical gardens, museums and others to help.
Reach out to the local breweries in your community to encourage their participation. Spread the word broadly to your in-person and virtual visitors. Host an event at your facility to help support the initiative. Conservation is a highly collaborative and social endeavor. It takes all of us to make a difference.