Rachel Walsh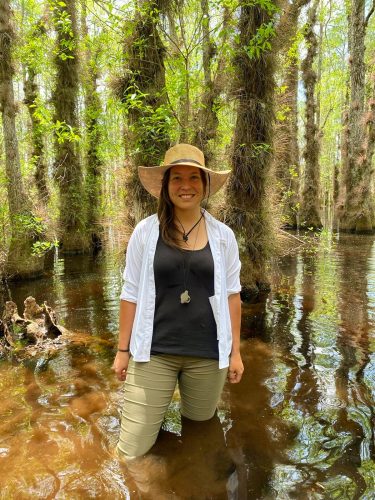 , M.S.
PhD student
Email: rachel.walsh@floridamuseum.ufl.edu
Twitter: @swamp_lily
Rachel is a PhD student in the Daniels Lab studying ecology and genetics of the Loammi skipper (Atrytonopsis loammi), an imperiled Florida butterfly. The Loammi skipper once ranged across much of the southeastern U.S. but has faced significant declines in the past century, resulting in disjunct populations in the Florida panhandle and central Florida.
Rachel holds an M.S. degree in Media and Communication Studies with a concentration in environmental communication and a B.S. degree in Biological Science from Florida State University. Prior to her current role, Rachel worked as an environmental educator and nonprofit program director in Portland, Oregon. She managed outdoor education field trip and youth overnight programs, as well as environmental restoration projects and recreation-based outdoor engagement programs.