Large-scale excavations are underway in St. Augustine of the 337-year-old remains of one of the largest and most ornate churches known to Spanish Florida.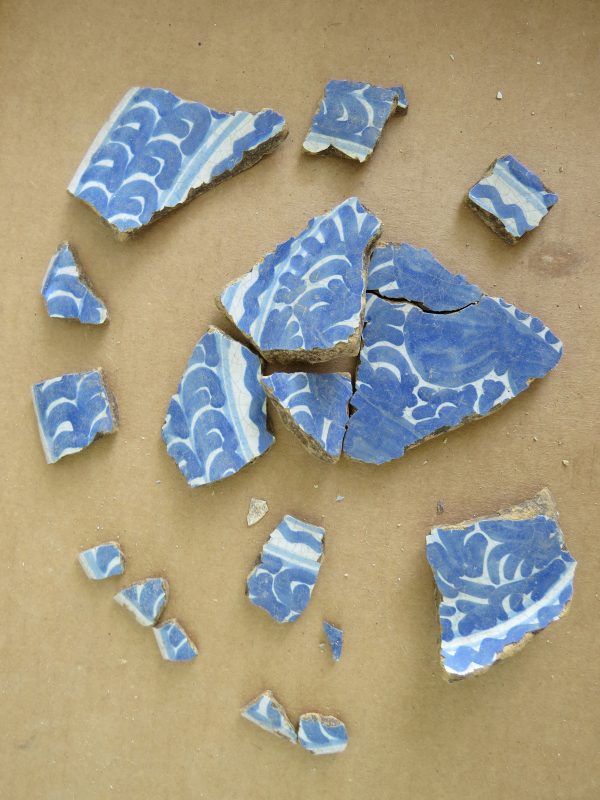 Florida Museum of Natural History researchers have unearthed more than half of the coquina stone and tabby foundations of the church, which was discovered in 2011 and may be the first stone structure completed in colonial Spanish Florida—predating the famous Castillo de San Marcos fort.
Newly discovered architectural features, including a room that possibly served as the friar's residence and other interior rooms, are providing researchers with a window into daily life at the first and longest-lasting Franciscan mission in Florida, said Gifford Waters, Florida Museum of Natural History historical archaeology collection manager.
"This building at the Nombre de Dios mission gives us insight into the late 17th and early 18thcenturies, a time period of the mission that is relatively unstudied archaeologically," Waters said. "We hope to gain knowledge of the mission process and how it affected Native Americans. This is also an opportunity to develop a more intimate understanding of historical events that shaped Spanish Florida."
Artifacts dating to the 17th century and other evidence suggests the stone structure is likely the 'La Leche' church commissioned in 1677 by Florida's governor Pablo de Hita y Salazar in honor of the shrine, Waters said.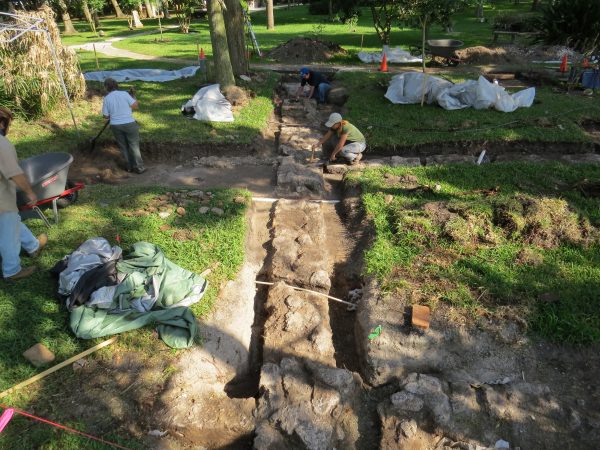 British soldiers occupied the church in 1702 during their siege of St. Augustine before burning the building. Excavation of the structure's foundation and study of its architecture are offering clues as to how the church was rebuilt, Waters said.
"We have discovered two distinct construction episodes indicating that the 1677 construction was of coquina stone, and it was rebuilt with tabby and coquina rubble from the original church," Waters said. "The excavation has revealed interior partition walls, indicating the presence of distinct rooms within the structure."
These rooms were likely the convento (friar's residence), which was added to the structure when it was rebuilt after 1702, said historical architect Herschel Shepard, who is consulting the excavation team.
"The tabby convento may be one of the earliest tabby structures constructed after the siege in 1702, for we know the convento was destroyed in 1728," Shepard said.
Built outside the protective walls of the city about one-quarter mile north of the Castillo de San Marcos, the structure offers a historical perspective of the British raids nobody has seen until now, Waters said.
"The historical documents may tell us that the British attacked St. Augustine and occupied the church before destroying it, but it is only through archaeology that we can understand minute details, such as responses to the attacks and how the Native Americans and friars rebuilt their lives," he said.
---
Learn more about the Historical Archaeology Collection at the Florida Museum.