This year's winners of the Archie F. Carr Medal, which honors the late conservationist Archie Carr, are the first of his former students to receive the award.
The Florida Museum of Natural History honored Karen Bjorndal and Peter Pritchard with the 2017 Archie F. Carr Medal Nov. 15 for promoting the conservation and biology of turtles to the research community and the general public.
"I am so happy that we are honoring two of Archie's own graduate students with this prestigious award," said David Reed, Florida Museum associate curator of mammals and natural history department chair. "Drs. Pritchard and Bjorndal have created legacies of their own in the Archie Carr Center for Sea Turtle Research and Chelonian Research Institute, and through those institutions carry Dr. Carr's legacy even further into the future. Archie would undoubtedly be very proud of them."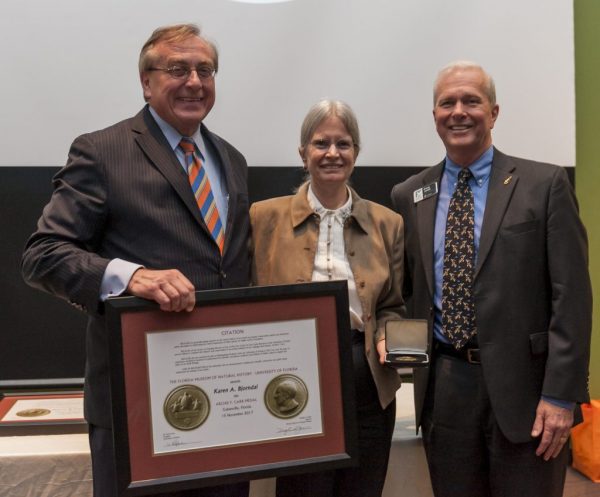 Carr was a University of Florida zoology professor and world authority on sea turtles. The medal recognizes outstanding national and international contributions to the knowledge, understanding and appreciation of our natural heritage. Recipients are chosen by a jury appointed by the director of the Florida Museum. Bjorndal and Pritchard are the 10th and 11th medal recipients since 1979.
Bjorndal, a distinguished professor at UF, has spent several decades researching the biology and conservation of sea turtles. Her work focuses on nutritional ecology of vertebrate herbivores and roles of sea turtles in marine ecosystems. Bjorndal is also the current director of the Archie Carr Center for Sea Turtle Research at UF, a position she has held since 1987. Since coming to UF, she has managed donations and contracts totaling more than $12.5 million. She graduated with a bachelor's in biology from Occidental College in Los Angeles and received her doctorate in zoology from UF.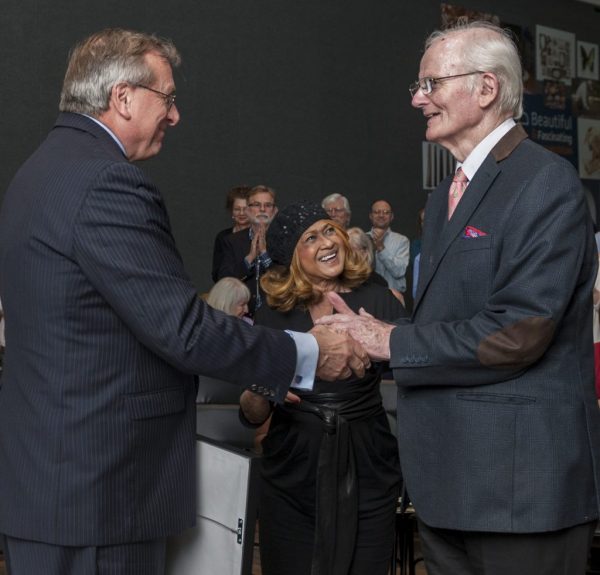 Pritchard is founder and president of the Chelonian Research Institute and a world leader in the conservation of turtles. He has conducted extensive field work with turtles on all continents and many remote islands, and created a permanent field station in northern Guyana for turtle conservation. In 2000, he was named one of Time magazine's "Heroes of the Planet." During his career, he has authored 13 books on turtles, and three species have been named after him — a pond turtle from northern Myanmar, a giant fossil side-necked turtle from Colombia and a snake-necked turtle from New Guinea. Pritchard graduated with a bachelor's in biochemistry from Oxford University, a master's in chemistry from Oxford University and received his doctorate in zoology from UF.
---
Sources: David Blackburn, dblackburn@flmnh.ufl.edu, 352-273-1943;
David Reed, dlreed@ufl.edu, 352-273-1971