With an area about the size of Arizona, Ecuador seems small when compared to other South American countries, such as Argentina or Brazil. But what it lacks in land, it makes up in biodiversity.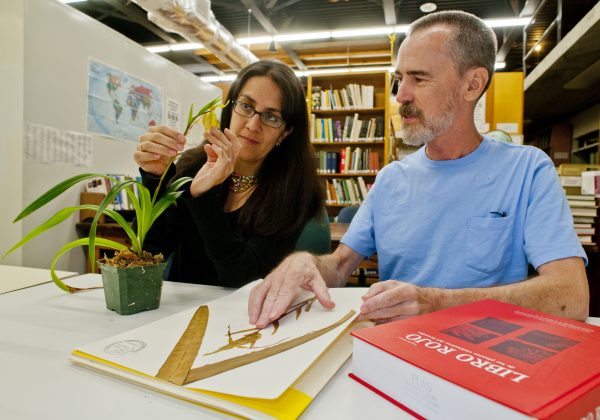 Deemed one of 17 "megadiverse" countries by Conservation International, Ecuador has the highest concentration of species of any nation, according to the organization's website. But agricultural expansion, petroleum production and a lack of ecological awareness have hindered conservation efforts.
Hoping to bring attention to plants in danger of extinction, Florida Museum of Natural History researchers helped co-author and revise the second edition of the "Red Book of Endemic Plants of Ecuador" published in March 2012, setting precedents for Ecuador's vast neighboring countries.
"Ecuador was the first country to have a Red Book devoted to plants," said co-editor Lorena Endara, a Florida Museum researcher and Ph.D. candidate at the University of Florida who also helped compose the first edition of the "Red Book of Endemic Plants of Ecuador" published in 2000. "Most of the species we evaluated are vulnerable and some are endangered or critically endangered. This is the first step to estimating their conservation status at a regional level."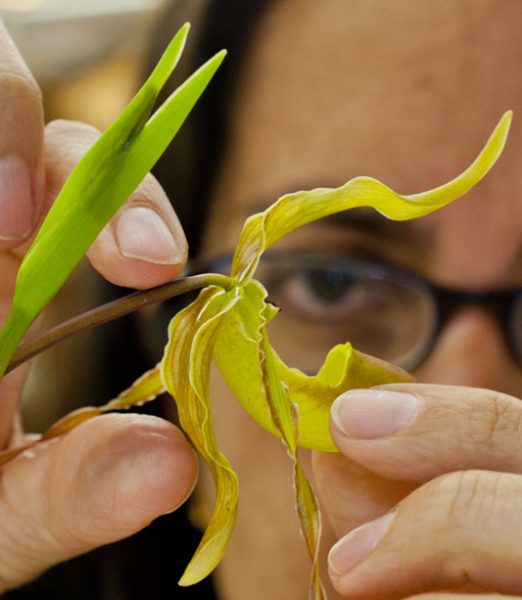 The latest book lists about 4,500 plant species, including 500 additional species described since the first edition. Each entry includes its scientific name, maps of localities based on herbarium specimens, population data and accounts of field observations. The project involved centralizing information from different publications and museum collections, including herbarium specimens stored at the Florida Museum of Natural History.
"This is one of those stories that shows why herbarium collections that contain historical records are so important," Endara said.
Free copies of the nearly 1,000-page hardcover Spanish book, "Libro Rojo de las Plantas Endémicas del Ecuador," are available throughout Ecuador thanks to funding from the country's federal government and the Pontifical Catholic University of Ecuador in Quito. The book is published in Spanish so it is accessible to Ecuadorian biologists and government workers, but researchers in the United States and other regions of the world have shown interest in the findings, especially the rates of deforestation and amount of vulnerable species reported in this book, Endara said.
"When the first edition was published, the Ecuadorian government amended its constitution so the Red Book would be accepted as a governmental document, which was an important step for conservation planning and policy," Endara said. "Ecuadorian law is not as advanced as the Endangered Species Act here in the U.S, but we are working on making a framework that will accommodate this type of document and the conservation actions and strategies recommended from our findings."
Endara specializes in orchids, some of the most diverse plants worldwide. Orchids comprise about one-fourth of all plants in Ecuador. They are found in all its habitats, from coastal regions to rain forests, with most occurring in mountainous highlands. Grant funds and collaboration with Endara's graduate adviser, Norris Williams, curator and keeper of the Florida Museum's herbarium, allowed museum scientists to join the project as contributing authors, including UF graduate student Kurt Neubig and senior herbarium biologist Mark Whitten.
The book estimates 85 percent of Ecuador's endemic orchids are threatened, with 2 percent critically endangered, 11 percent endangered and 87 percent vulnerable. About one-third of Ecuador's endemic plant species are orchids.
"Orchids are the spine of the plant diversity in the tropics," Endara said. "They are very charismatic and emblematic, so it is really easy to capture the story of an orchid based on what we know of their populations and potential threats. In this book, we tried to write a very small story for every species."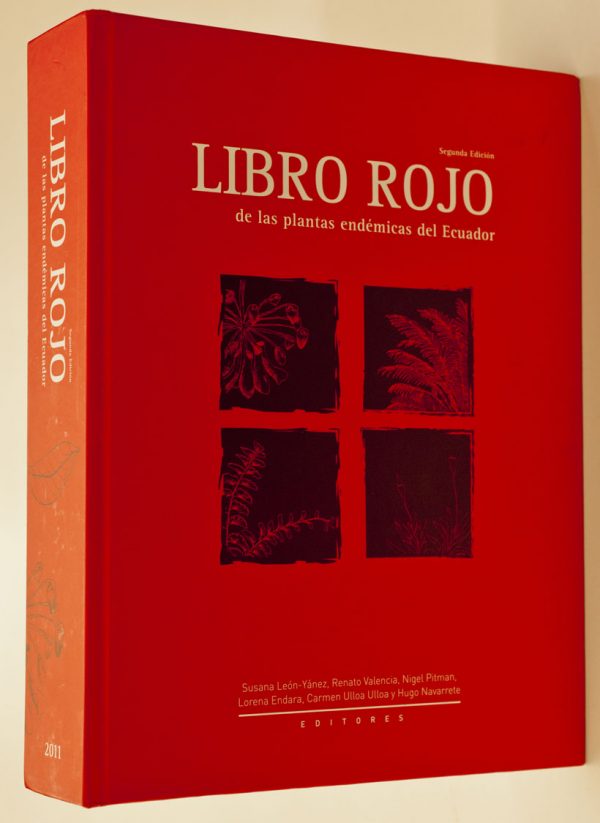 Orchids are known for their unique evolutionary adaptations and prized for their beauty worldwide. They have evolved to trap pollinators, emulate insects and lure them with attractive smells to promote reproduction. While the main cause of their species loss is habitat destruction, orchids also suffer from illegal collection in the wild because of their horticultural value.
During 15 years studying flowering plants in Ecuador, Endara has witnessed species loss first-hand, and said the big picture can be depressing.
"You can see how poor Ecuadorians struggle to make a living," Endara said, referring to the fact many residents depend on agriculture for employment. "So I have very mixed feelings – I wish I could have a solution for it."
But the native Ecuadorian has also witnessed the positive results of conservation efforts.
"Although habitat is decreasing, conservation efforts have increased, and every time I revisit an area, the people are more educated and more conscious of the value of protecting the native flora" Endara said. "The whole mentality is changing in the years that I have been working in the field. Ecuadorians are becoming more aware, and the Red Book is one of the tools that mediated this change in attitude."
---
Learn more about the Herbarium at the Florida Museum.