Florida Museum of Natural History curator and distinguished professor Pamela Soltis has been elected to serve as president of the American Society of Plant Taxonomists, a professional organization devoted to research and education in the field of plant taxonomy.
Soltis, Florida Museum curator of molecular systematics and evolutionary genetics and previous president-elect of the society, was elected for a year term starting in August. She will take office after the society's annual meeting July 27-31 in Tucson, Arizona.
"I want to help enhance the value of herbarium collections that so many members of the society curate," Soltis said. "We've seen an increase in funding and support for collections and I don't want that to dwindle."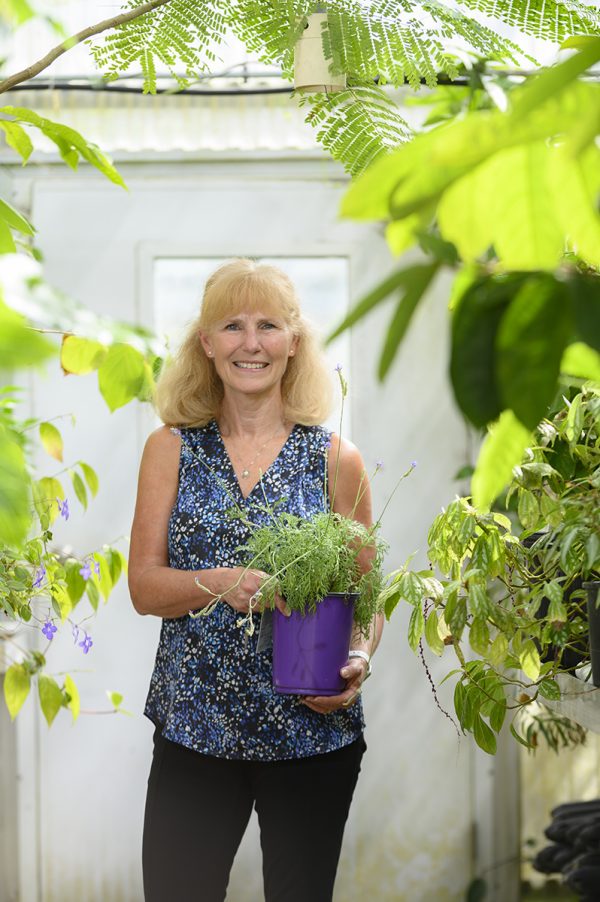 Soltis, who joined the American Society of Plant Taxonomists in 1982, said she has seen increased efforts to make the sciences more welcoming to all, an endeavor she hopes to build on as president.
"In recent years we've seen a greater emphasis on reaching out to women in science, people of color and LGBTQ communities and other under-represented communities," Soltis said. "Enhancing representation makes the plant sciences more inclusive and everyone benefits from that."
Pamela and husband Douglas Soltis joined the Florida Museum in 2000, continuing their research on the origin and evolution of flowering plants, plant genome evolution and conservation genetics. The American Society of Plant Taxonomists selected them as recipients of the Asa Gray Award in 2006, awarded for outstanding accomplishments pertinent to the goals of the society.
In addition to her work with the Florida Museum, Soltis is director of the University of Florida Biodiversity Institute, a member of the National Academy of Sciences and was appointed to a National Academies committee in 2018 to investigate the value and future of biological collections.
She has published more than 400 peer-reviewed journal articles.
---
Source: Pamela Soltis, psoltis@flmnh.ufl.edu, 352-273-1964