Jennifer Green grew up surrounded by the sub-tropical diversity of Southern Florida, where she spent most of her time exploring outside. Interested in archaeology from an early age, she found a natural progression to studying the Indigenous cultures that once inhabited the landscape around her.
"I've always been interested in what it is that makes us human. What makes us tick? What are the connections that we find valuable?" Green said. "As I got older, I was more and more curious about what was happening in my own backyard, which started me down the path to anthropology."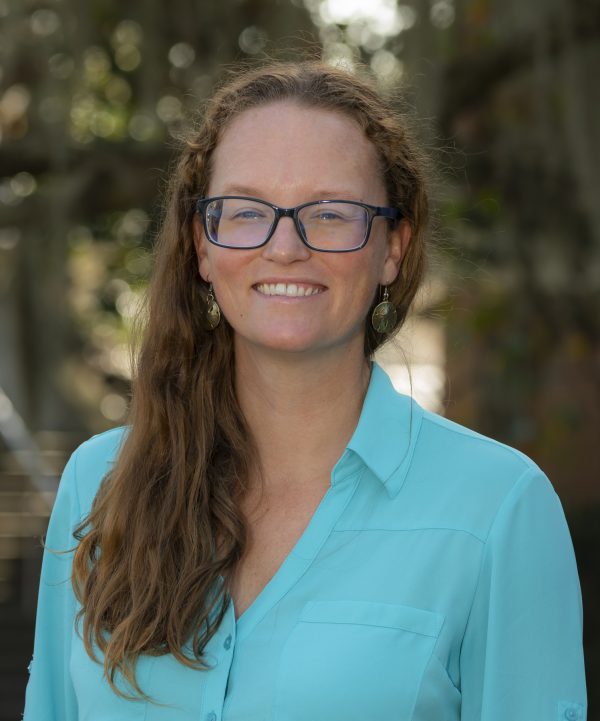 Green received her bachelor's and master's degrees in anthropology from Florida Atlantic University, where she studied the pre-Columbian history of southern Florida. After a short stint at the University of Tennessee to obtain a doctoral degree, she's glad to be back in the Sunshine State, where she recently joined the Florida Museum of Natural History as its new collections manager for South Florida archaeology and ethnography.
During her time at UT, Green managed the Department of Anthropology's Vertebrate Osteology Collections, which curates over 12,000 reference animal skeletons. This experience cemented her interest in collections-based work.
"My favorite part of that position was being able to facilitate research for other people," she said. "I view my role here at the Florida Museum as being the opposite of a gatekeeper. I want to put a spotlight on the museum's collections and help anyone who's interested in studying them."
Green also hopes to teach and continue her research into the past interactions and movements of people in the northern Everglades. The region was once a cultural hub for Indigenous people rafting in on languid rivers and sloughs connecting the Atlantic Coast to the Gulf and Lake Okeechobee to the Florida Bay. Tree islands of pine, cypress and mangrove rose above the sawgrass marshes and provided a stable, dry environment where communities came and went for several thousand years.
"People lived on what were essentially archipelagos of vegetative islands littered throughout the interior Everglades. During the wet season, the areas between these islands would have been one big water world, which provided an easy means of moving around."
The remains of ancient tree islands make easy targets for archaeologists hoping to unearth evidence of the communities that once used them as landing grounds and potentially as permanent settlements. But more recent land conversion in South Florida has made this work difficult. For the last century, the flourishing wetlands that once draped the region just south of Lake Okeechobee have been almost entirely replaced with sugarcane plantations.
"We've altered the drainage patterns of the northern Everglades to the extent that everything is now effectively farmland," Green said. "Prior to the 1900s, that area would have been similar to what you see in the southern Everglades today. Water would slowly meander from Lake Okeechobee down through the Everglades and out into the Florida Bay."
Until recently, the only trowels in the fertile soils of the northern Everglades were those used for farming. Agricultural industries in the area are accustomed to pushback from environmentalists, and farmers are especially wary of archaeologists, fearing portions of their land could be taken out of commission if artifacts or remains were found beneath the fields.
That stalemate might have persisted, had not archaeologists worked to create collaborative inroads. Green and her colleagues at the Palm Beach County Historic Preservation Office, Florida Gulf Coast University and Florida Atlantic University now work directly with farmers, coordinating efforts so that both sides can continue their work without getting in each other's way. Archaeologists use remotely piloted drone aircraft equipped with LiDAR to scope out potential sites, then work with farmers to determine which locations would be the most feasible to excavate.
"Even though everything has been leveled to agricultural precision, you can still see the imprints of former tree island landscapes on the surface with the help of LiDAR and early aerial photos," Green said. "The farmers let us go out in the fallow seasons between plantings to do short excavations. That community-building has led to the discovery of some of the oldest archaeological sites in the Everglades and fostered a very positive relationship with landowners over the past several years, one that we hope will continue."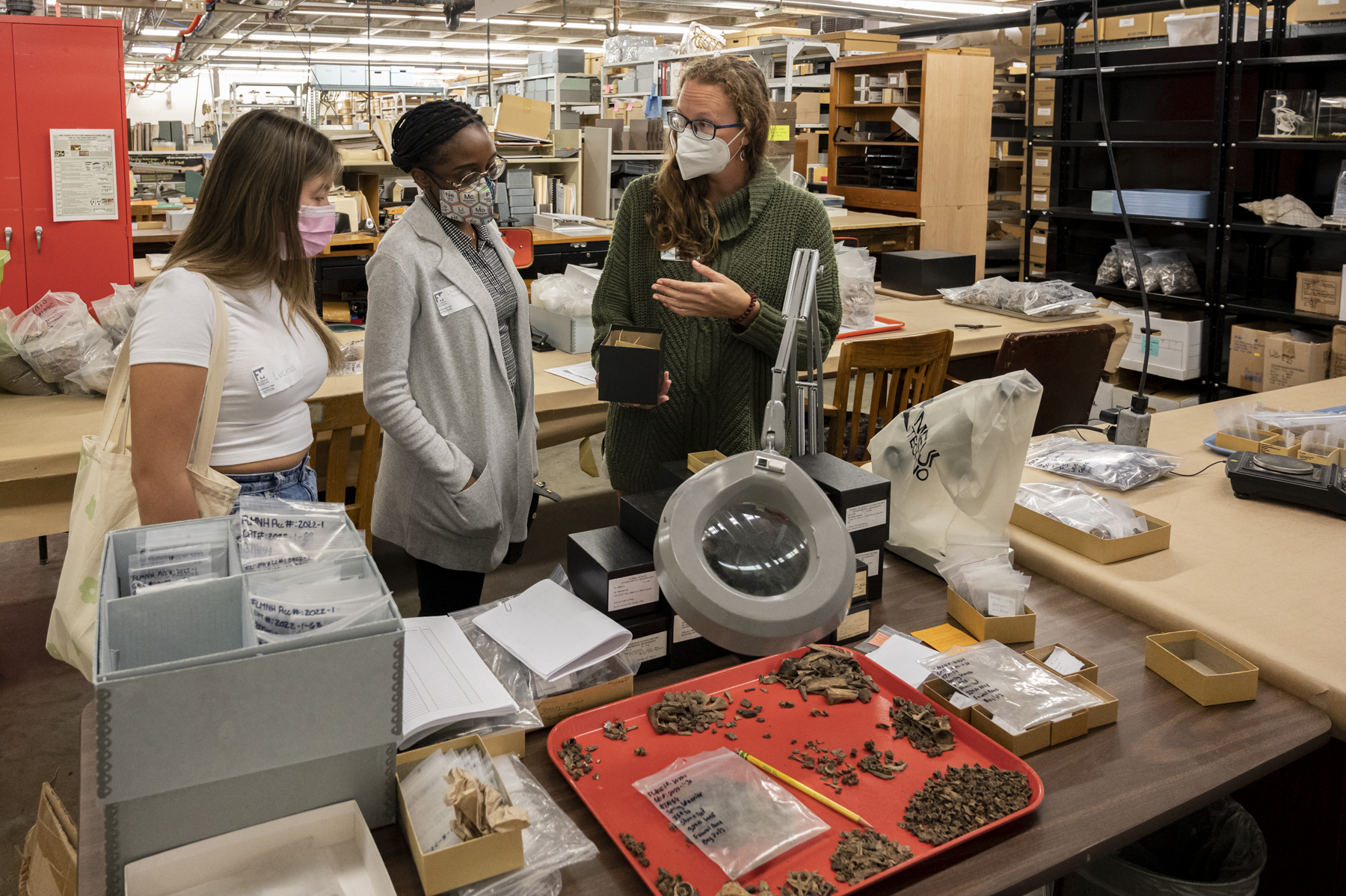 Green sees collaboration within communities and between institutions as indispensable to museum collections and research. She's currently working with Michelle LeFebvre, assistant curator of the South Florida Archaeology and Ethnography program, to build stronger ties with the Ah-Tah-Thi-Ki Museum, which is owned and operated by the Seminole Tribe of Florida. "These partnerships provide the opportunity to evaluate shared goals and find ways to work together to each other's benefit," she said.
Green is in the process of finalizing her dissertation, which she plans to complete later this year before moving on to other research projects, but she's already looking forward to collaborating with researchers at the Florida Museum and the University of Florida.
"The thing that excites me most about working here are the people," she said. "Everyone here is really excited about their jobs. They love what they do, and they're always willing to collaborate and bounce ideas off each other."
---
Source: Jennifer Green, jgreen@flmnh.ufl.edu
Writer: Jerald Pinson, jpinson@flmnh.ufl.edu, 352-294-0452