The University of Florida Research Foundation has named Florida Museum researcher Jaret Daniels a UFRF Professor for 2017-2020.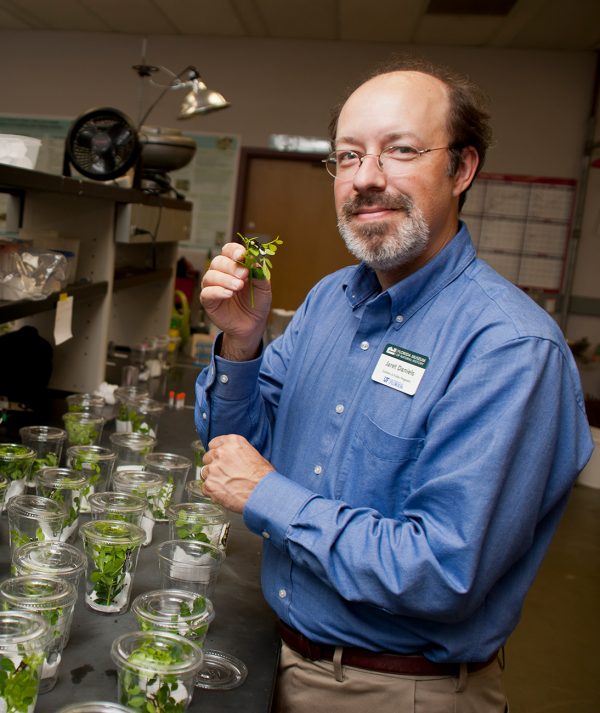 Daniels is associate curator at the McGuire Center for Lepidoptera & Biodiversity and directs a research program that focuses on imperiled Lepidoptera. His most recent work includes a conservation project to reestablish Florida's critically endangered Miami blue butterfly.
Daniels joins 33 other awardees from across the university. UFRF Professors are selected based on their research excellence and potential to further distinguish themselves in their fields.
"Faculty chosen for UFRF Professorships have a proven record of research and scholarship and the potential for even more success in the future," said David Norton, UF's vice president for research. "History has shown that by investing in these outstanding faculty, we can generate significant return in research discoveries, scholarship and technology transfer."
---
More about Jaret Daniels.
Learn more about the McGuire Center for Lepidoptera & Biodiversity at the Florida Museum.