Florida Museum of Natural History graduate student Paul Corogin recently received the University of Florida biology department's Graduate Student 2009 Teaching Award.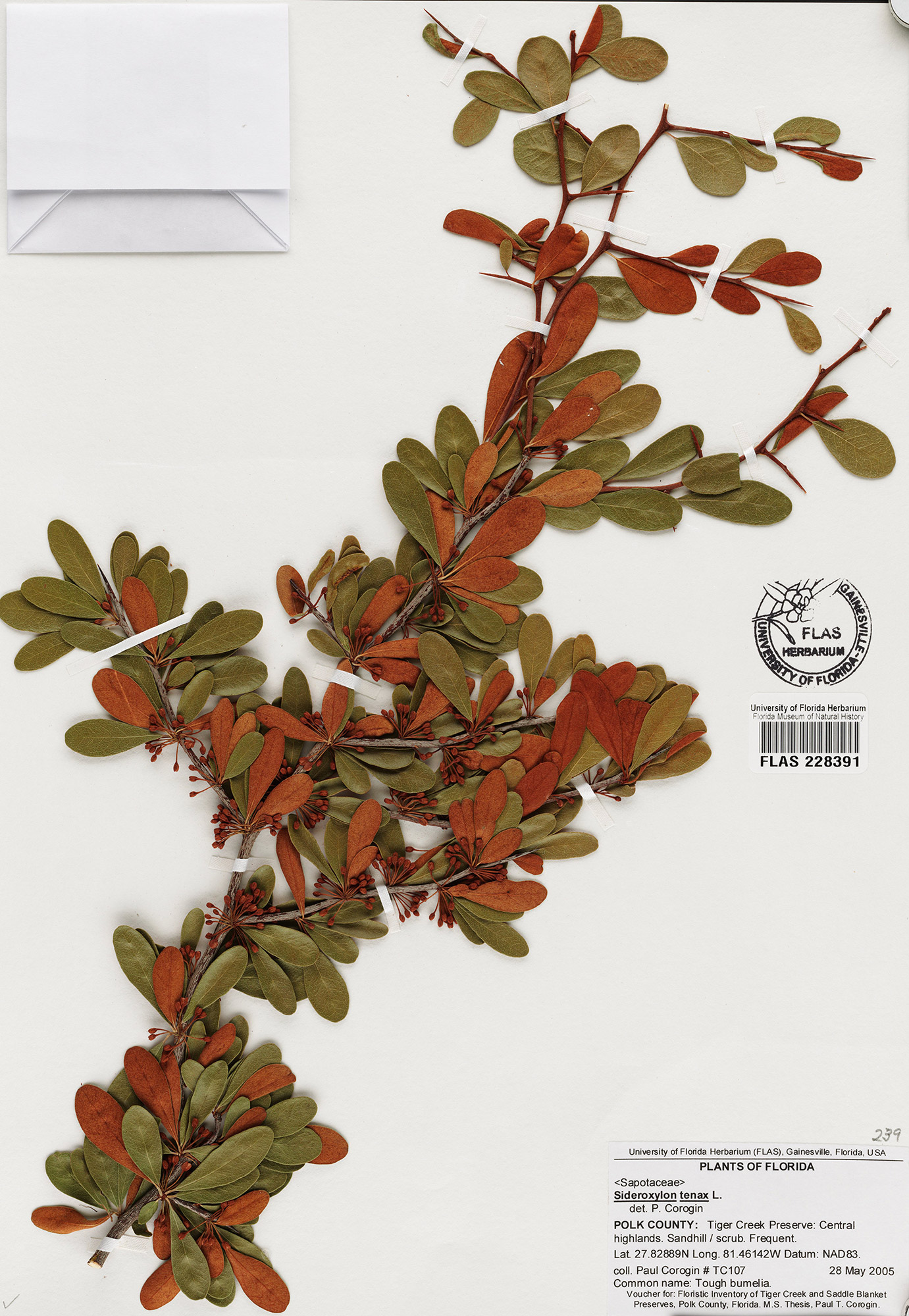 Corogin is researching plant systematics and taxonomy under the supervision of Walter Judd, a UF biology professor who has an affiliate appointment with the Florida Museum. Corogin's research focuses on the systematics of trees and shrubs of the genus Sideroxylon (Sapotaceae) in southeastern North America.
The biology department recognizes one or two outstanding graduate teaching assistants every year. A committee of faculty members selects the award winners after reviewing student evaluations, a nomination letter and letters from faculty advisors.
Corogin earned his master's degree in botany at UF in 2008. During that time he completed a floristic inventory of Tiger Creek Preserve and Saddle Blanket Scrub Preserve in Polk County.
"I am humbled and honored to have received the award this year," Corogin said. "It confirms my sense that teaching is something I can do well, and it reinforces my desire to make teaching a part of whatever I do in the future."
Corogin teaches BOT 3151 "Local Flora," a course on local plant life, and enjoys taking students on field trips to explore and study north Florida's natural habitats.
"I can think of few things more rewarding than sharing my knowledge of plants with my fellow human beings," Corogin said. "We humans would not exist on this planet without those remarkable green organisms. The more we come to appreciate plants, the better life will be – for people and plants."
---
Learn more about the Herbarium at the Florida Museum.