GAINESVILLE, Fla. — Children will have an opportunity to snap photos of nature, learn about ancient Egypt and meet live insects while attending the Florida Museum of Natural History's summer camp programs.
The Florida Museum offers more than 15 weeklong camps between June 8 and Aug. 7, including morning, afternoon and full-day sessions.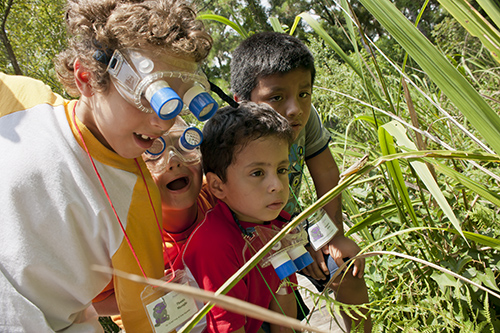 Each session has a different theme. Kids can learn about the connection between dogs and wolves at "Wolf to Woof," create a theatrical masterpiece during "Movie Magic" or study water as one of Earth's most valuable resources while attending "Water, Water Everywhere."
"Museum camps give our campers a sense of ownership," said Catherine Carey, Florida Museum public programs coordinator. "When you explore the museum with other campers for a week, it becomes 'your' museum. Then, you can't wait to show it off to family and friends because you know so much!"
Camps are designed for students enrolled in grades 1-4 for the 2020-2021 school year. The field camp is for children in grades 5-6 and the Lepidoptera camp is for those in grades 5-8.
Pre-registration is required and spaces fill quickly. General registration begins March 15 and museum members may sign up early starting March 1.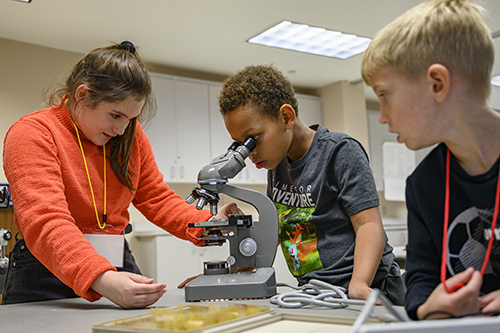 Half-day sessions are $135 or $120 for museum members, and the Lep camp is $150 or $135 for museum members. Full-day summer camp sessions are $255 or $225 for museum members, and the field camp is $310 or $275 for museum members. Member pricing is available for museum supporters at the household level or above.
To sponsor camp attendance for a deserving child in the community, contact Kara Schwartz, kschwartz@flmnh.ufl.edu or 352-273-2047.
The museum is also partnering with Holbrook Travel to offer a Costa Rica Family Rainforest Camp for families with children ages 5-17. More information is available online at www.floridamuseum.ufl.edu/event/costa-rica-camp.
For more information or to register for museum summer camps, visit www.floridamuseum.ufl.edu/kids/summer-camps or call 352-273-2061.
-30-
Writer: Gillian Sweeney, 352-273-2032, PRintern@flmnh.ufl.edu
Source: Catherine Cary, 352-273-2064, ccarey@flmnh.ufl.edu
Media contact: Paul Ramey, APR, 352-273-2054, pramey@flmnh.ufl.edu