I was searching our vertebrate paleo database for pictures of imperfect megalodon teeth, and I found this lovely specimen.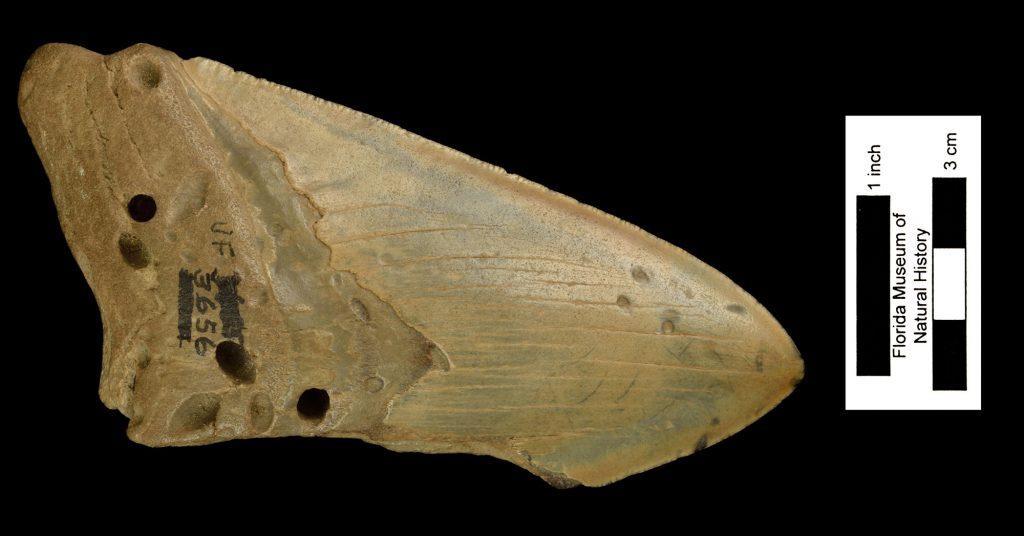 First of all, I've lived in the area the better part of my life and I had to look up the collection location – Rattlesnake Creek. It's right here in Gainesville, and quite close to campus. If it was a snake, it would have bit me (yes, bad pun).
But then the collector's name jumped out at me–O. C. Van Hyning (collected in 1925).
Thompson Van Hyning was the first director of the Florida Museum starting in 1914, and he ran the museum for 29 years virtually on his own.
But Thompson Van Hyning is NOT O. C. Van Hyning, who was apparently (after some Googling) on faculty at Cornell University. On the other hand, I did stumble across this paper from 1931, with an unexpected story about specimen collection here on campus.
Apparently H.H. Caldwell, an English professor here on UF campus back in the late '20s, had a black cat that used to bring home rodents that were dead but unmarked.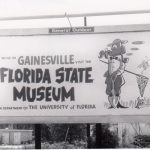 As scientists do, Van Hyning and Caldwell collected these rodents and entered them into the Florida Museum's mammalogy collection. It's important to note that the Florida Museum of Natural History was once called Florida State Museum. You can imagine that was confusing because of FSU. We're NOT in Tallahassee. This is one factor that prompted the name change many years ago.
Anyhow, a scientific collection is not a place to lose things. So I poked around in our mammals collection database for a while before enlisting Verity Mathis, our mammals collection manager, to open some cabinets for me. We found well over 100 specimens attributed to O.C. Van Hyning. But nothing matched the paper.
Back to my desk for a think. The paper didn't specify the cat's name, so I looked in our database for anything collected by H.H. Caldwell. Sure enough we had one mole (Scalopus aquaticus, UF203) and two shrews (Blarina carolinensis, UF226 & 227) collected by him in the right times!
There's really no actual point except that I value working in a place that not only fosters curiosity, but offers tools to answer questions for no other reason than someone wanted to know more about something. And it's always fun when you go down a rabbit hole and people are willing to join you. #MuseumLife