Tim Laman, a renowned photographer and forest canopy researcher, and ornithologist Ed Scholes have embarked on more than 20 expeditions over the past 13 years documenting the birds of paradise, taking us deep into New Guinea to observe these astonishing avian creatures.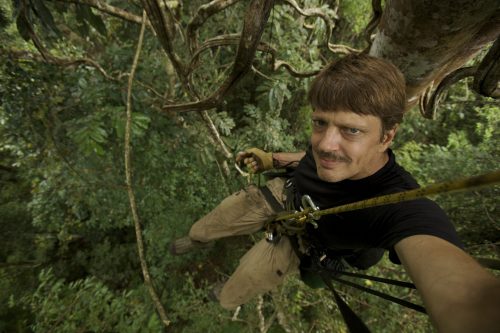 Evolved to attract mates with their extraordinarily colorful feathers, which they display in dances executed with ballerina-like grace, these birds are a living laboratory of evolution. Meet all 39 species and enjoy their secret lives, bizarre displays and dazzling courtship antics in breathtaking visuals.
$25 for adults
$10 for children/UF students
Buy Tickets
Save the date on Facebook
*National Geographic Live is a night of exploration through film, photography and discussion with acclaimed National Geographic photographers. Experience nature through the eyes, lenses and words of the researchers, scientists and storytellers that have made National Geographic an icon of global media.
Approximate Run Time: 65-70 minute presentation, followed by speaker Q&A with audience
Sponsored by: Keith Watson Events  |  Oak Hammock at the University of Florida
National Geographic Live: Birds of Paradise at the Phillips Center in Gainesville is presented in partnership with the Florida Museum.
---
The Florida Museum may photograph or video visitors for educational and promotional purposes. Attendance to a Florida Museum event constitutes the attendee's consent regarding the possibility of appearing in Museum marketing materials.