Native snakes play an important role as natural predators in many of Florida's ecosystems. Kingsnakes were once common in Paynes Prairie just outside of Gainesville, but are now difficult to find there.
Summary
Florida Kingsnake (Lampropeltis floridana x getula; Hybrid)
From Alachua Co., Florida, 1949
Collection
Story
Kingsnakes feed on many small animals including turtle eggs, rodents and other snakes — including venomous species. In fact, that's where they get their name: the Kingsnake.
Kingsnakes were once really common throughout much of Florida. They've experienced drastic population declines over the last 40 years or so. It was thought that there was only one species in our state, but recent DNA and morphological studies showed that there are three; all of which are in need of protection.
Kenneth Krysko
Former collection manager, Herpetology*
Florida Museum of Natural History
Additional Information
Read: Researchers rename three state kingsnakes as separate species
---
Exhibit
On display Sept. 23, 2017-Jan. 7, 2018, Rare, Beautiful & Fascinating: 100 Years @FloridaMuseum celebrated the Museum's rich history. Each Museum collection was asked to contribute its most interesting items and share the stories that make them special. Though the physical exhibit is closed, this companion website remains online, providing an opportunity to experience the Florida Museum's most treasured specimens.
Exhibit Area: On The Brink
Theme: Warning Stories
---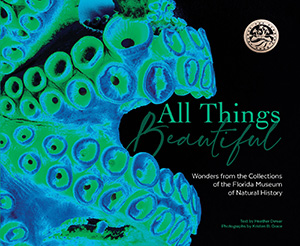 Want to see more? Explore more than 300 breathtaking color photos of plants, animals, fossils and cultural heritage materials from the Florida Museum of Natural History's collections in the award-winning book All Things Beautiful available from the University Press of Florida.
---
*This title was accurate at the time the exhibit was on display in 2017. Please visit the collection website to verify current staff and student information.