The Florida Museum of Natural History recently announced the winners of the 2018 Austin Award and Bullen Award for student research and significant contributions to the development of museum collections and programs. The University Teaching Committee honored two winners for each award at a ceremony on April 5.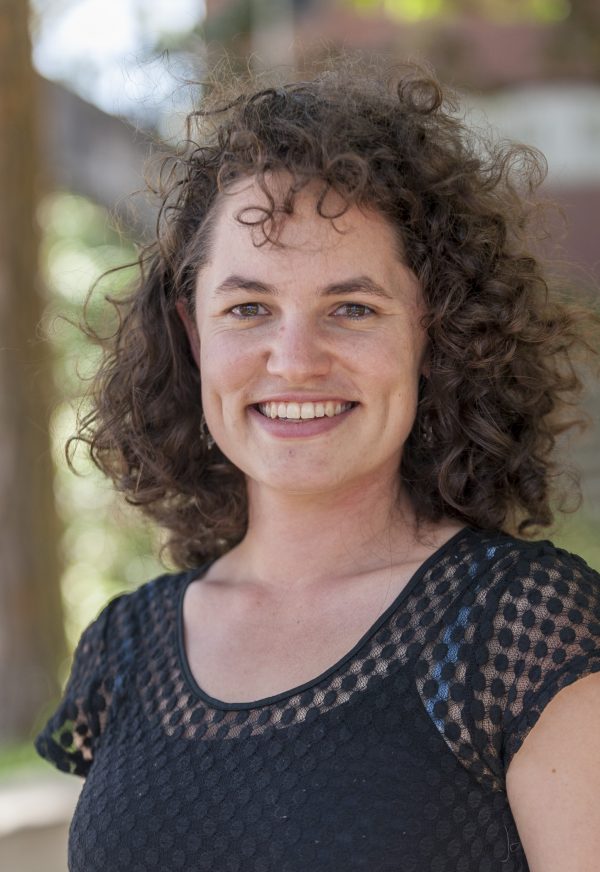 Natasha S. Vitek, a biology doctoral student, and María Fernanda Checa, a former entomology doctoral student, were the recipients of the Austin Award. Vitek's work focuses on species variation in turtles and small mammals, while Checa researches butterfly biodiversity in Ecuador.
Anthropology doctoral students Arianne Boileau and Nathan R. Lawres received the Bullen Award. Boileau's work examines the impact of Spanish contact on the ancient Maya's animal use practices in Belize while Lawres' research revealed previously unprecedented levels of long-term cultural connectivity in South Florida's native people.
The Austin Award is named after Oliver L. Austin, a former Florida Museum ornithology curator. The award recognizes students conducting research in the natural sciences, with preference given to students studying organism, population and ecosystem studies by completing notable fieldwork and using Florida Museum collections.
The first part of Vitek's research sought to use information about variation in shell shape and size of eastern box turtles today to see if it could apply to variation in the fossil record. By taking a detailed geometric morphometric approach, she was able to demonstrate that a better understanding of the variation seen today can offer scientists crucial information on extinct variation. Vitek documented changes in the teeth shape of small mammals during the Paleocene-Eocene Thermal Maximum, or PETM, which occurred about 55 million years ago when average global temperatures increased 9-14 degrees temporarily. By tracking past changes, she seeks to understand responses of various species to climate change.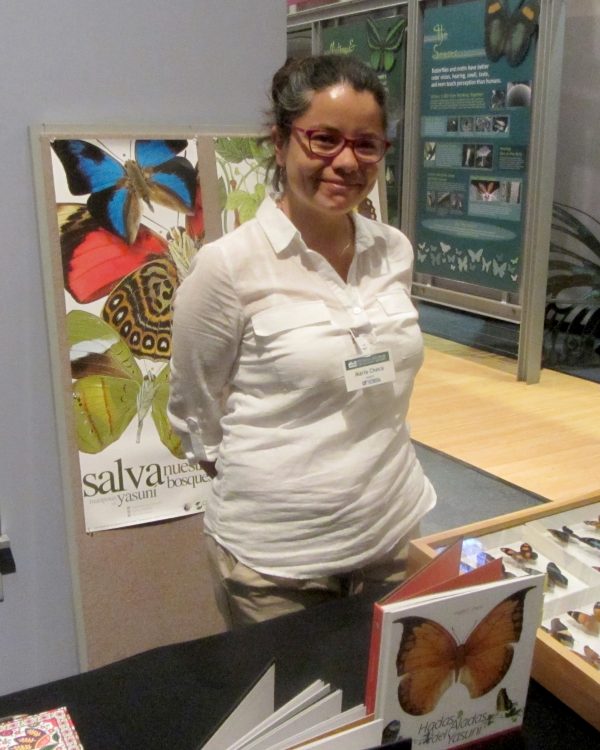 "She tackles a fundamental question in biology which is how to understand variation," said Jonathan Bloch, curator of vertebrate paleontology at the Florida Museum and chair of Vitek's Ph.D. committee.
Checa gathered population data on butterflies from three forest sites in western Ecuador periodically over three years with three major conclusions. She demonstrated that trapping methods and bait choices have significant impacts on diversity findings; that climate is the primary determining factor in dry forest butterfly populations as opposed to local interactions as originally suspected; and species in wet forests require more specific adaptations to survive than those in dry forests. Checa is presently a professor in the department of biology at the Pontifical Catholic University of Ecuador in Quito.
"Her research is important in understanding how populations fluctuate from one year to next and to understand the potential impact of climate change on the species in these forests," said Keith R. Willmott, associate curator of Lepidoptera at the Florida Museum and chair of Checa's Ph.D. committee.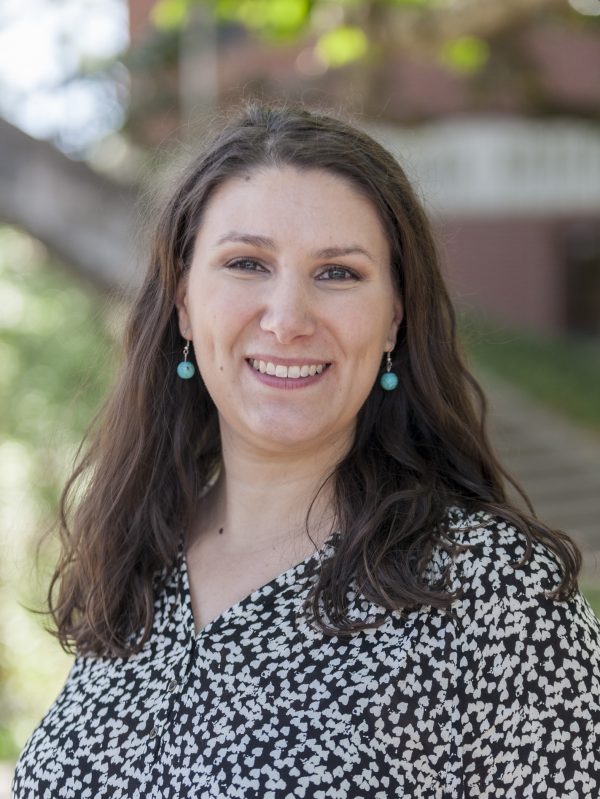 The Bullen Award, named for former Florida Museum archaeology curator Ripley P. Bullen, recognizes students for excellence in research in the anthropology of Florida or the Caribbean Basin with preference given to studies conducted in the Florida Museum's programs and collections.
Boileau's research investigates animal remains from the archaeological site of Lamanai in Belize to examine how Mayan community economics and political hierarchies changed because of Spanish contact. By examining changes in the types of animals found in these sites, as well as in the chemical signatures of bones, she seeks to understand the decision-making of the people on an individual level and how their habits changed due to interaction with foreign cultures and belief structures. Her work will allow researchers to understand whether there were changes in eating habits, domestication methods and power structure of the ruling elite.
"This is vitally important today because it helps us to understand people's immediate reactions in times of social upheaval, population migrations and contacts between cultures who are not familiar with each other," said Kitty Emery, associate curator of environmental archeology at the Florida Museum and chair of Boileau's Ph.D. committee.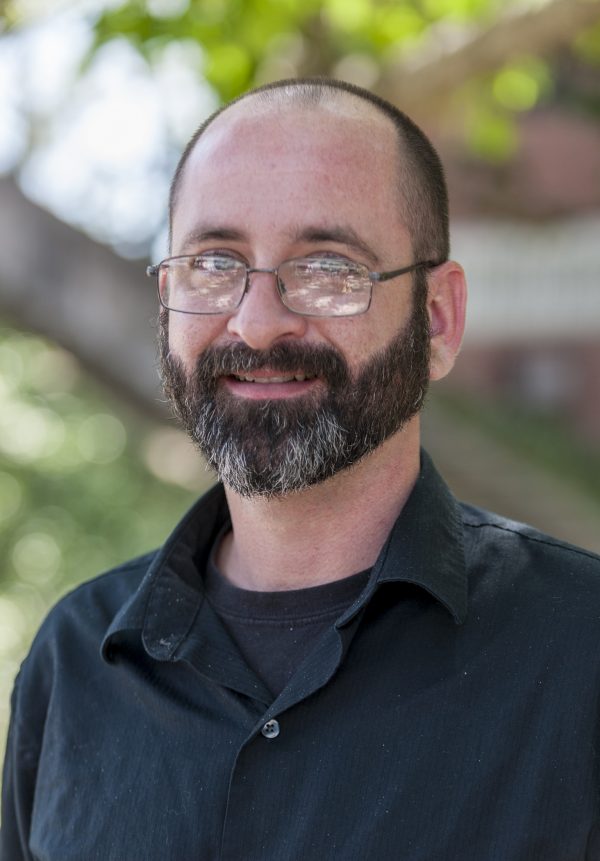 Nathan Lawres' work demonstrated that some of the earthwork sites in the Belle Glade archeological region in South Florida are aligned with celestial phenomena like solstices and equinoxes as well as with other archeological sites on the Gulf and Atlantic coasts. This suggests levels of long-term communication and trade between cultures that hadn't been imagined prior to his work.
"This means that people were connected in a broader philosophical sense and that they also had the knowledge of geometry to project these structures at targets they couldn't even see," said William Marquardt, curator of South Florida archaeology at the Florida Museum and chair of Lawres' Ph.D. committee. "His work allows us to see that ancient South Florida people shared common beliefs about the world as a whole."