The Florida Museum of Natural History recently announced the winners of the 2015 Austin Award and Bullen Award for superior research and significant contributions to the development of museum collections and programs.
Vertebrate paleontology graduate assistant Catalina Pimiento received the Austin Award for her research on the ecology of shark species throughout history, particularly Carcharocles megalodon.
Anthropology graduate student Zackary Gilmore received the Bullen Award for his research to determine the scale of social interactions involved in the construction and use of the Silver Glen Springs shell mound site in the Late Archaic period (about 5,000 to 3,000 years ago).
To gain insight into conservation of modern sharks, Pimiento closely investigates factors involved in the extinction of megalodon, including body size and distribution trends over time.
In her previous research conducted under the guidance of Florida Museum vertebrate paleontology curator Bruce MacFadden, Pimiento studied shark species from Panama to better understand marine connections during the formation of the isthmus. She found that sharks used shallow-water nursery areas for millions of years as an adaptive strategy for survival. This study has received nationwide media attention, including the National Geographic documentary film "Clash of the Americas."
MacFadden said he nominated Pimiento for "her excellence in paleontological research and her productivity in publications."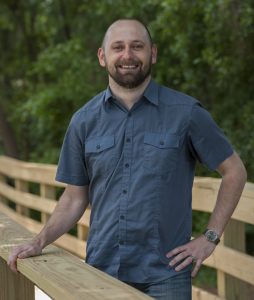 The Austin Award is named in honor of Oliver L. Austin, a former Florida Museum ornithology curator, and recognizes students conducting research in the natural sciences, with preference given to those involved in organism, population and ecosystem studies based on substantial research in the field and in the Florida Museum collections.
Gilmore, who received the Bullen Award, analyzed collections of early pottery from Silver Glen, which have been curated at the museum for more than 50 years, and compared them to clay samples to determine whether pots were made locally or imported.
The award honors former Florida Museum archaeology curator Ripley P. Bullen and recognizes students conducting research on the anthropology of Florida or the Caribbean Basin.
His research shows repeated social gatherings during the Late Archaic period at the site integrated people from across Florida's peninsula. As a result of Gilmore's work, the Silver Glen artifacts at the museum were reorganized, photographed and made more accessible for future research projects.
"I feel Zack is particularly deserving of this award due to his breadth of experience and skill in Florida archaeology," said Florida Museum archaeology assistant curator Neill Wallis, who was one of Gilmore's mentors during his four years of research.