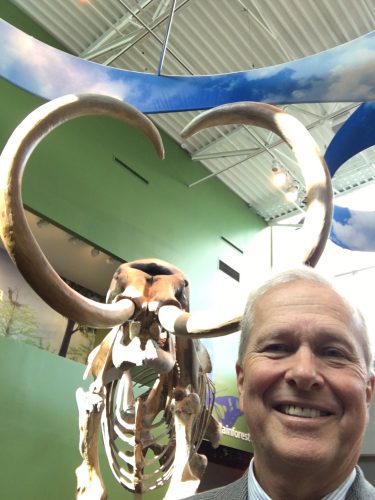 Our 2019 #MuseumSelfie Day was a little competitive since there was an award at stake. Last year the herpetology collection won and hosted the Hashtag Award for the year. They gave it up so this year's winners could get their name engraved on it and display it in their office.
With an opening post from Director Doug Jones, so many of our staff, volunteers, students, labs and collections teams jumped in to post selfies about their work and their daily discoveries. Across the social media networks, we had over 50 fantastic selfies from the Florida Museum.
We even had selfies coming from the field from around the world!
Of course, not all of these are true selfies because it's dangerous to hold a priceless specimen or artifact while also taking a picture of yourself. So we gave some wiggle room over the actual 'selfie' definition.
The Winner Is…
This year's department winner was our Invertebrate Paleontology Collection! You can't see it, but they're so committed to their team photo that they're wearing matching shirts!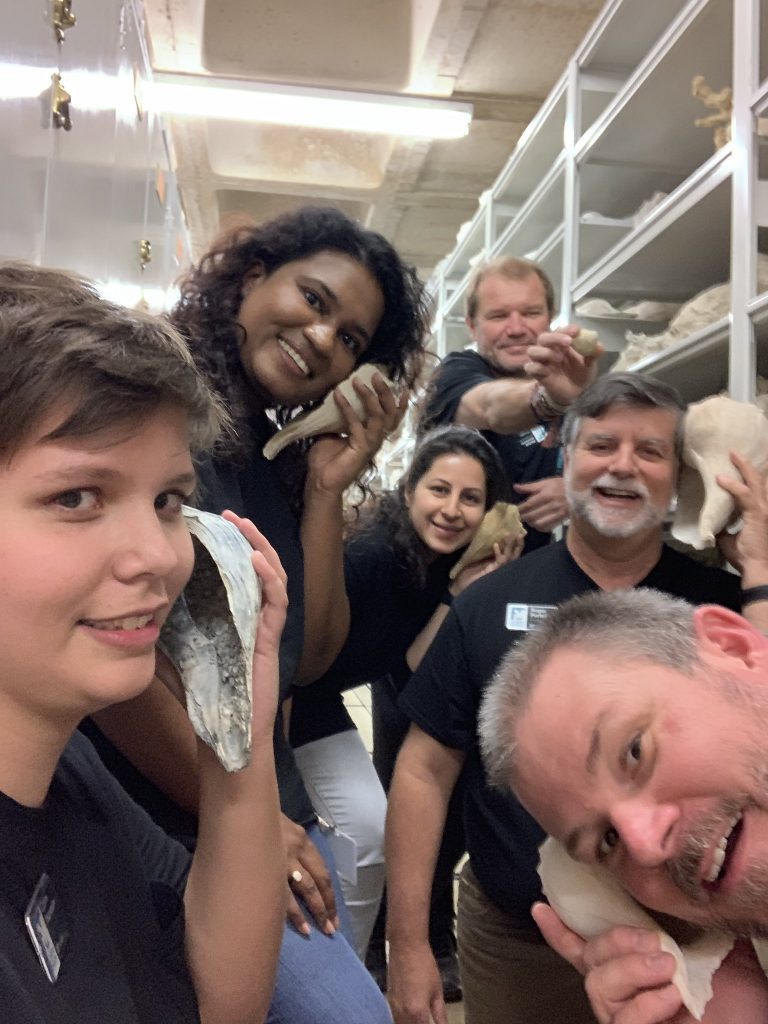 Department runners-up include:
More labs, projects, and collections group photos:
Individual Selfies
We also awarded individual certificates to creative selfies by staff, students and volunteers, with the awards going to:
Everyone had fun with #MuseumSelfieDay and stepped up to represent the Florida Museum this year! We have so many amazing and excited researchers, students, educators and support team members.
Here's more Florida Museum selfies: