"I think one thing from the Florida Museum that I'll always take with me is how approachable my collaborators were and how they had a genuine commitment to my success as a scientist."
Meet Angelo Soto-Centeno, assistant professor in the department of biological sciences at Rutgers University-Newark and head of the Soto Lab of Bat Biology. Soto-Centeno earned his Ph.D. in 2013 from the University of Florida where he worked in the mammalogy collection of the Florida Museum of Natural History under the advisership of David Reed, followed by a postdoctoral fellowship at the American Museum of Natural History.
Soto-Centeno's research focuses on the evolutionary biology of Caribbean bats. He works with a self-curated collection in his lab to study mammalian extinctions and the geographic distributions of populations.
Soto-Centeno said that one of the main goals of what he does is making sure his work can be shared with others, something that has defined his career from the start. What sets him apart? He's a "museum student through and through," he said and has worked with collections for most of his career.
We asked Soto-Centeno to reflect on his time at the Museum and how it influenced his career path.
Q: You started at the Florida Museum as a curatorial assistant in ichthyology. How does that relate to bats?
A: It's a bit of a long story. My education and work has been primarily in natural history collections, and since my undergraduate years in Puerto Rico, I have been studying bats. Just before coming to the Florida Museum, I was collections manager of herpetology at the San Diego Natural History Museum.
So, when I applied to the program at the Florida Museum, there was this open curatorial position in the Genetic Resources Repository with the goal of centralizing all tissues from different collections into one place. The GRR was funded by the National Science Foundation and managed through the department of ichthyology, and that's how I ended up there – not necessarily because of my skills in fish taxonomy!
What skills did you gain at the Florida Museum?
Managing a museum collection helped me polish an incredible set of organizational skills, staff management skills and more specific scientific skills. Those are the primary skills I bring and apply everywhere. At the GRR, I applied these skills to a more specific type of collection. While I'm now working as assistant professor in the department of biological sciences at Rutgers-Newark, I still have my own collections that I care for and manage in my lab.
I train many students in my lab to conduct research on different questions pertaining to our biodiversity using those same skills I learned. Maintaining and organizing a collection uses the exact same skill set, no matter the collection.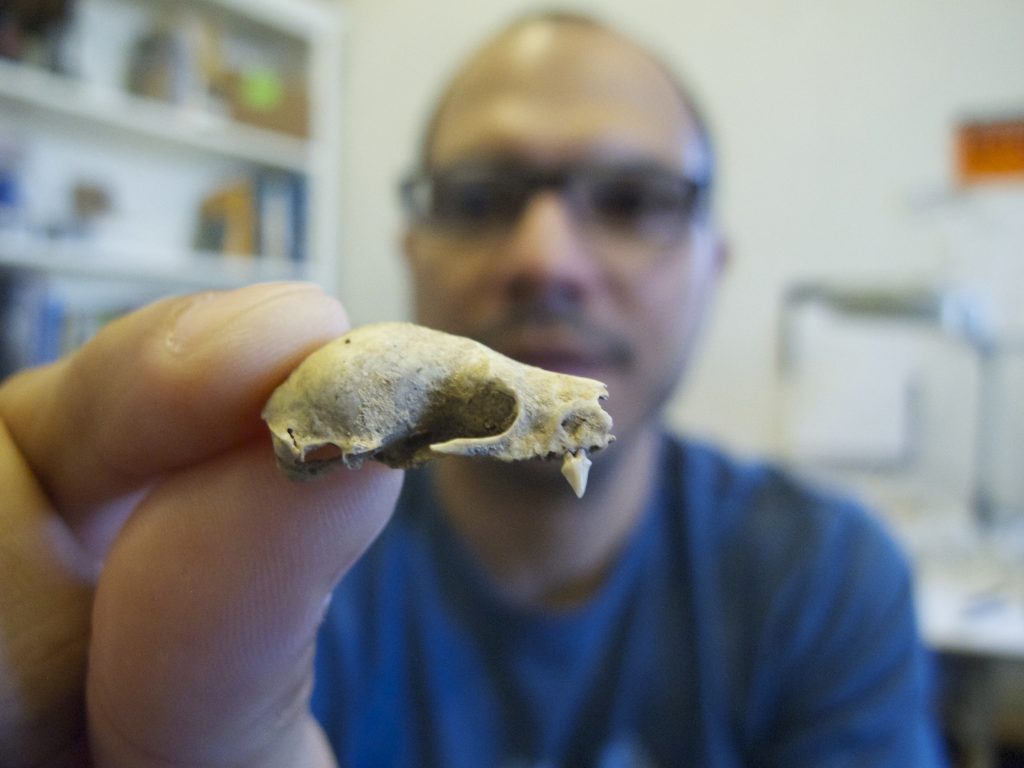 How does your current work reflect the Museum's mission to inspire people to care about life on Earth?
I started researching bats as an undergraduate in 1997. I had done work in ecological physiology, ecology and the natural history of bats for many years before landing at the Florida Museum. The biology program at UF and my work at the Museum furthered my passion for biodiversity and instilled a value for outreach in the work I do.
In my tenure there, I had plenty of opportunities to go beyond being deep in the field catching bats or in the lab amplifying genes to also reach out to the general public to help them better understand biodiversity. Whether it's a bat in the Caribbean, a pocket gopher in Florida or a frog in the Southeastern United States, every single one of these links provide important services to us in different ways.
How has your early work in scientific outreach affected your career?
I've been actively involved in outreach, especially since my time at the Florida Museum, where I had my first opportunities for outreach and some of my first training on this, too. My interest in outreach and capacity building stems from my upbringing as a Latino scientist and having to work in a second language, since in Puerto Rico, all of our classes are primarily in Spanish.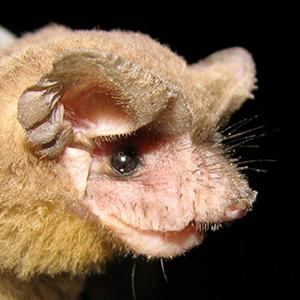 When I first moved to the U.S., my English was not very good, and this challenge made me realize that being a scientist and researcher did not matter much if I could not get others to understand what I was doing and the importance of this work.
As a graduate student in biology, you teach a class. For me, this was a life-changing experience. I'm passionate about science and biology but couldn't express myself on things I knew. The concepts were breaking down, and I had to relearn everything. Science is already hard to understand at times, and I needed to make it more accessible to those who were actually learning about it.
What collaborations have you maintained with students and researchers from the Museum?
I still maintain strong links with the Florida Museum through research. After me, there have been a few mammalogy students interested in bats, and I have helped with exchanging ideas and in their training.
Now I can say, not only did I have a great experience as a student, I also enjoy great relationships as collaborators with researchers I worked with as a student. It's a long-lasting relationship of sharing career successes.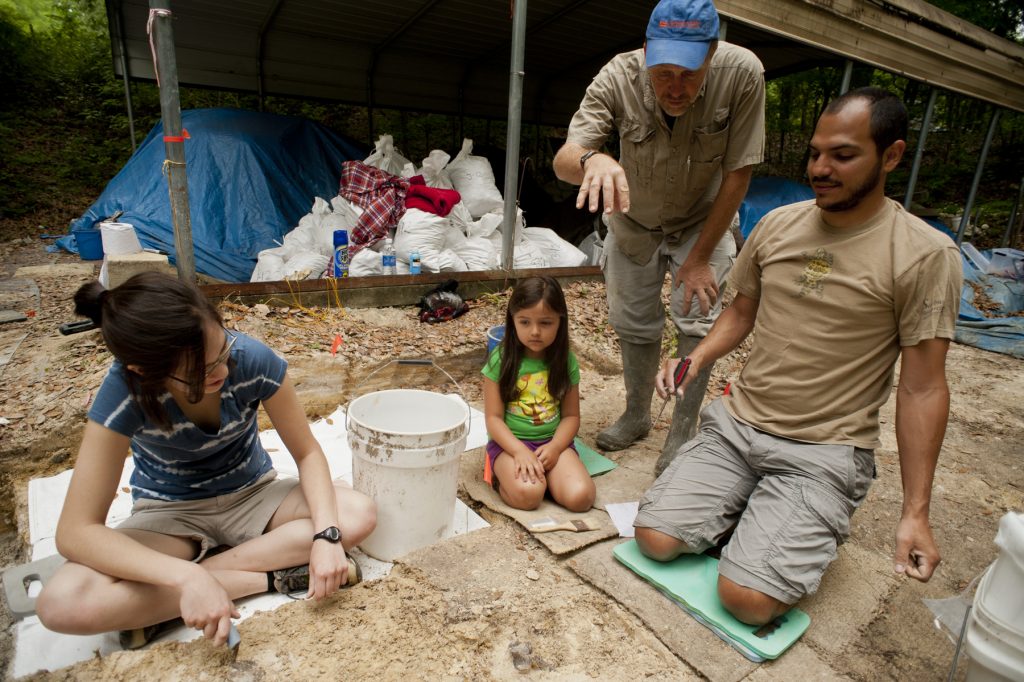 One of my top collaborators is David Steadman, curator of ornithology. He was part of my graduate committee. We've always shared similar interests in biogeography and the biodiversity of the Caribbean. Plus, we get along in the field very well, which is important. I think field experiences can sometimes make or break a collaborative relationship!
Now that I run my own lab – geez, feels so good to say that! – I think one thing from the Florida Museum that I'll always take with me is how approachable my collaborators were and how they had a genuine commitment to my success as a scientist. They are very successful in their fields, but beyond that they are also very much in tune with the needs of their students, and at times I was probably not the easiest student to deal with!
Joking aside, this definitely taught me a lot about advising students, how to help them navigate the grad-student life and how to best help them accomplish their academic goals.
What did you learn at the Museum that you pass along to your current students?
I think one important thing I learned at the Florida Museum was to respect other scientists, while still seeing them as normal people. There are so many outstanding scientists at the Museum, yet everyone is very approachable and friendly.
This creates an environment where scientists step out of the ivory tower and allow students to feel empowered to reach out for a conversation, either about academic matters or other things.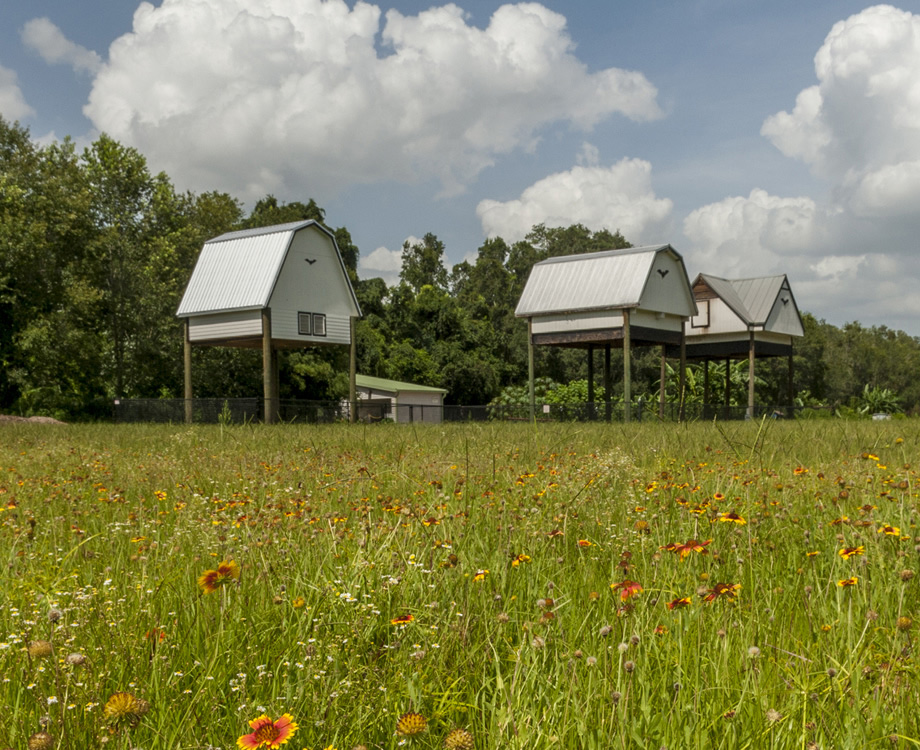 What advice do you have for students who are hesitant to pursue work at the Museum for fear of straying too far from their major?
My research program is pretty integrative and borrows from genetics, ecological modeling and paleontology. My advice to students would be that anyone interested in biodiversity, ecology and evolutionary biology should feel at home at a natural history museum.
As primary repositories of the world's biodiversity, natural history museums are at the leading edge of understanding the patterns and processes that affect the species we work with. We no longer have that classical – and somewhat myopic – perspective of the "dinosaur scientist" or the "maximum parsimony guy." Nowadays, we integrate all sorts of data and cutting-edge methods to answer pressing and interesting questions about the evolution of our planet's biodiversity. Furthermore, the breadth of interests and skills that museum scientists have is very diverse and can be a gold mine of knowledge for students to tap into.
---
Watch Angelo Soto-Centeno discuss his research on Cuba's bats in this video from the American Museum of Natural History's "Shelf Life" series:
---
Source: Angelo Soto-Centeno, angelo.soto@rutgers.edu, 973-353-1268
Learn more about bats at the Florida Museum.
Learn more about Soto-Centeno's lab at Rutgers University-Newark