GAINESVILLE, Fla. — Visitors to the Florida Museum of Natural History can get an up-close look at some of the state's most underappreciated insects and learn how urban environments are aiding their conservation in the "Invisible Insects: Helping Florida's Declining Insect Populations" exhibit.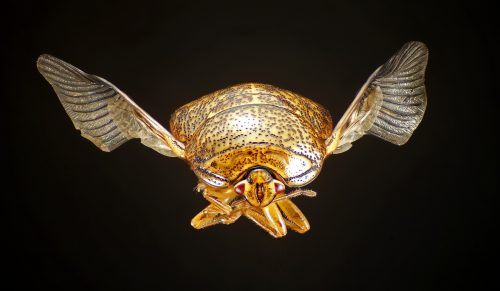 The museum also opened a new special gallery that showcases the work of future nature photographers who took part in the Florida Museum's virtual youth photography program over the summer, in partnership with local community centers.
"Invisible Insects" offers guests a magnified look at the surprising beauty and diversity of insect life supported by flowering roadsides. Real specimens and high-resolution images showcase some of the state's tiniest wildlife and highlights their importance as pollinators.
In addition, the exhibit offers a glimpse into the Florida Museum's Daniels Lab and its work in insect conservation. The lab's research includes studying how developed areas such as roadways and neighborhoods can provide habitats for insects and other pollinators, as captured by a short video of the unique variety of life in these environments.
"I hope people learn that even if you can't go out into a state park or trail, stop at a median and take a good look and you're going to find creatures that are interesting and beautiful," said Jonathan Bremer, laboratory technician with the Florida Department of Agriculture and Consumer Services.
Bremer previously worked in the Daniels Lab and captured the pictures displayed in the exhibit using the imaging system in the McGuire Center for Lepidoptera and Biodiversity. Alongside the images are real specimens of these tiny insects, some of which are just a few millimeters in size, such as the cattail mosquito, no longer than an eyelash!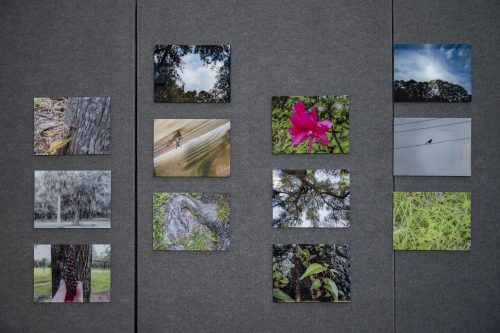 The Florida Museum's second new exhibit highlights the work of local children who participated in the museum's virtual nature photography camps. The gallery consists of 49 images, all taken during the month-long program in July 2020.
"Seeing the kids' work on the computer screen was awesome, but there is no comparison to seeing their work printed and hung in a gallery setting," said Florida Museum photographer Kristen Grace, who conducted the camps along with museum educator Alberto Lopez Torres. "Learning and teaching photography virtually during a global pandemic was a challenge that required a lot of creative thinking and collaboration. The kids should be really proud of the images they made."
The camps were produced in partnership with Woodland Park Boys & Girls Club, Girls Place, Inc., North Central Florida YMCA and I AM STEM Camp and were funded by the Children's Trust of Alachua County and a Florida Museum donor.
For more information on the "Invisible Insects" exhibit, visit www.floridamuseum.ufl.edu/exhibits/invisible-insects.
For more information on the children's nature photography exhibit, visit www.floridamuseum.ufl.edu/exhibits/childrens-gallery.
-30-
Writer: Nikhil Srinivasan, 352-273-2034, nsrinivasan@flmnh.ufl.edu
Sources: Jonathan Bremer, jonathan.bremer@fdacs.gov; Kristen Grace, kgrace@flmnh.ufl.edu
Media contact: Kaitlin Gardiner, kgardiner@flmnh.ufl.edu